Description
"I'm Lonely God, Do you Care?" Singles Conference at River of Life Church for all Nations Located at 1449 South Marietta Pkwy Marietta Ga, 30067. This event will be held on Saturday December 10th, 2016 Doors open at 5:30pm, Conference starts at 6:00pm - 9:00pm. AGES 18 and UP
The goal of the conference is to reach young adults who are single and are dealing with loneliness or are dating. There will be discussion topics on: Embracing Singleness, Overcoming Loneliness, Dating with Purpose, and Sex. There will be guest performance, free food, and open discussion. Come with a heart to receive and learn keys to dating, overcoming loneliness and sex.
Remember to Wait Patiently, Relax and Trust that things will work out in our Favor. While God takes care of everything. Understand that God is up to something and that SOMETHING is HUGE. SO.... GET PREPARED. DON'T HESITATE. DON'T QUIT YET. HE IS WORKING. GET READY FOR THE BLESSINGS! HOPE TO SEE YOU THERE! SPREAD THE WORD!
FREE EVENT ! FREE FOOD !
Food for Thought:
Wait for the one who simply adores you.
The kind of person who brings out the
best in you and makes you want to be a
better person; the only person who will drop
everything to be with you at any time no matter
what the circumstances, for the person who makes
you smile like no one else ever has. Wait for the person
who wants to show you off to the world because they are
so proud of you. And most of all, wait for the person who will
make you priority, because that's where you belong.
Wait for the one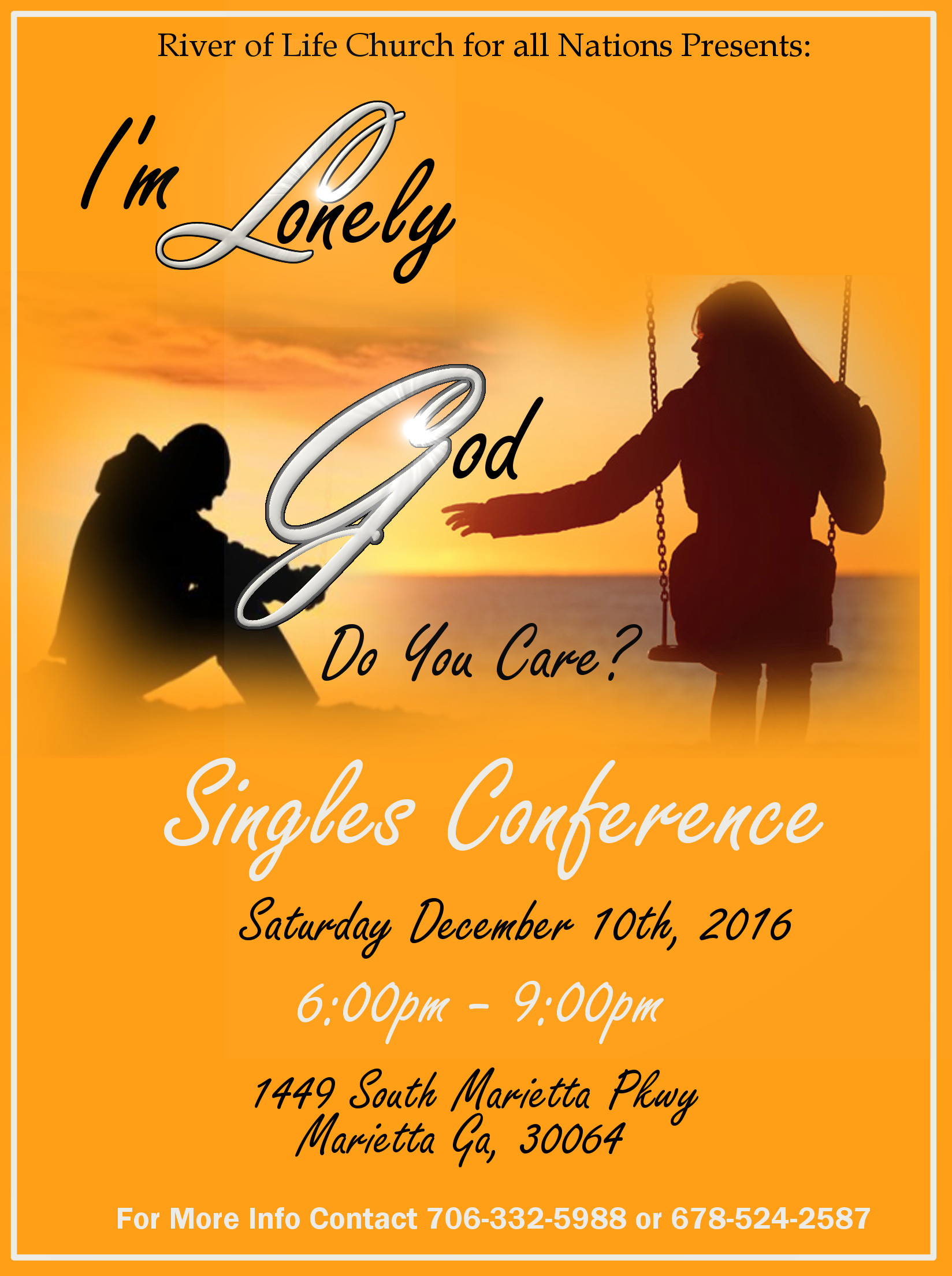 Date and Time
Location
River of Life Church for All Nation
1449 South Marietta Parkway Southeast
Marietta, GA 30067