Women's Luncheon and Fundraiser (Family Edition)
About this event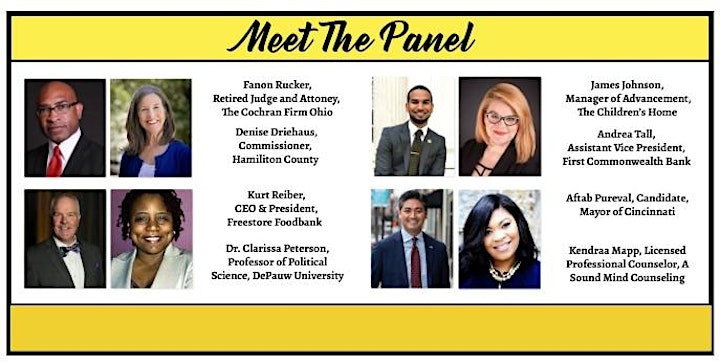 "I'M EVERY WOMAN" WOMEN'S LUNCHEON AND FUNDRAISER 2021 | PRESENTED BY RISING STARS OF AMERICA
Strengthening Families and Communities | The Power of Togetherness
You are invited to join us for the 2021 "I'm Every Woman" Women's Luncheon and Fundraiser (Family Edition) on Saturday, September 18, 2021 from 12:00 PM – 4:00 PM EST at the Wyoming Civic Center. Join us as we celebrate 6 years of empowering families in the Cincinnati area!
The purpose of this luncheon is to celebrate community/family and gain a full understanding of what it means when we authentically come together in unity - nothing will be impossible for us to accomplish!
Look forward to live music from 2nd Wind Band - The Ultimate Jazz & R&B Experience, as well as DJ D Marsh on the turntable. Prepare to put on your party shoes, have some fun, enjoy great food, win fabulous giveaways, patronize vendors for your shopping experience, listen to amazing speakers and so much more!
After a delicious lunch, there will be a dynamic and impactful panel discussion by individuals with various perspectives and experiences. This will be a transformational event that you will not want to miss! We encourage you to invite your mother, aunts, sisters, nieces, cousins, co-workers or any special person that's in your life to this incredible event.
All proceeds will directly benefit Rising Stars of America literacy program supporting its mission to embrace, encourage, enhance, and empower the lives of young people.
If you can't join us on September 18th and prefer to show your support now, go to tickets and select donate or by visiting: www.risingstarsofamerica.com then select the donate now button. If you prefer to contribute to our mission by check, please make your check payable to: Rising Stars of America, and mail to: PO Box 821, Mason, Ohio 45040. We greatly appreciate your support.
Registration for this luncheon is required. Reserve your seat today!
For more information on this event, to request vendor's application or learn more information about Rising Stars of America, please contact Nicole Chambers-Cunningham at (513) 550-5976 or visit our website at: www.risingstarsofamerica.com.
We hope you will join us!
See you there!
EVENT TICKET INFORMATION:
General Admission: Individual $35 | General Admission Group (6) | $210
Vendor Registration Admission: $90 | Includes 6ft table, 2 chairs, continental breakfast + lunch. The vendor space is limited; therefore, we are only allowing the first 5 completed (and approved) vendor applicants to participate in this year's event. Payment not received in full with your application will result in a forfeiture of your table and release to other vendors on the waiting list.
All ticket sales are final. Tickets are non-transferable and non-refundable.
ROOM AND SEATING CONFIGURATION:
To manage social distancing at the event, RSOA is planning to keep tables 6-feet apart and only 6 people to a table.
EVENT FOOD AND BEVERAGE:
Boxed lunches and individual drinks will be served at the event. Disposable food service items (e.g., utensils, dishes and napkins will be available as well).
COVID-19 | IMPORTANT HEALTH AND SAFETY ANNOUNCEMENT:
COVID-19 is mostly spread by respiratory droplets released when people talk, cough, or sneeze. It is thought that the virus may spread to hands from a contaminated surface and then to the nose or mouth, causing infection.
WHAT'S EXPECTED OF ATTENDEES TO MAINTAIN A HEALTHY ENVIRONMENT:
Although new federal guidance from the CDC relaxed face covering guidelines, we are taking safety at our event seriously. After careful consideration, we have implemented the following measures to promote the health and well-being of attendees and staff: temperature checks will be taken at entrance, all staff, volunteers and attendees are required to practice proper hand washing, and wear a face covering (when walking through common areas) during the event. A face mask and hand sanitizer will be provided if needed.
Rising Stars of America staff, volunteers, and attendees, please stay home if you have any COVID-19 symptoms, including fever, cough, or gastro-intestinal issues. Additionally, do not attend the event if you have been diagnosed with COVID-19, or had direct contact with an individual diagnosed with or suspected to have COVID-19 (14 DAYS) prior to the event.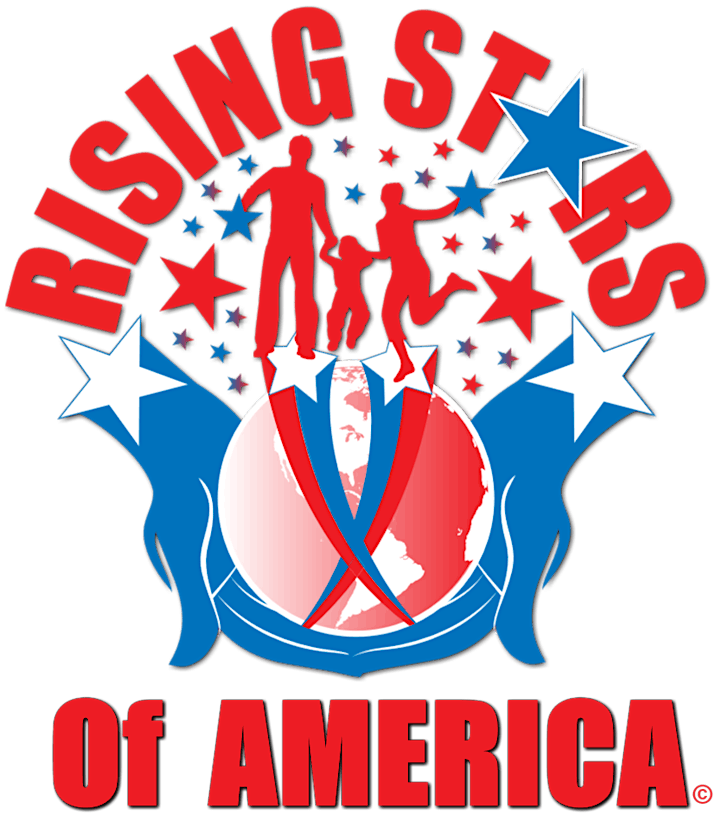 Organizer of "I'm Every Woman" Women's Luncheon and Fundraiser 2021