"I'm A Survivor" Breast Cancer Livestream Event
About this event
Three (3) professional and certified workshop presenters will be presenting on various topics concerning breast health. This is a livestreaming event and will air on our Facebook page and website at 11am EST Saturday October 30th.
https://blackgirlhealthfoundation.org/survivor/
The three workshops are as follows:
Breast Cancer Mythbusters: This workshop will provide the facts of what breast cancer is along with addressing misleading myths and information.
Holistic Breast Cancer Prevention: The workshop will provide ways and resources you can use to keep your breast healthy in an organically through Holistic Health.
I Survived Breast Cancer: This workshop will be hosted by a breast cancer survivor who is also a health provider sharing her story along with her professional advice about the fight with breast cancer and early detection.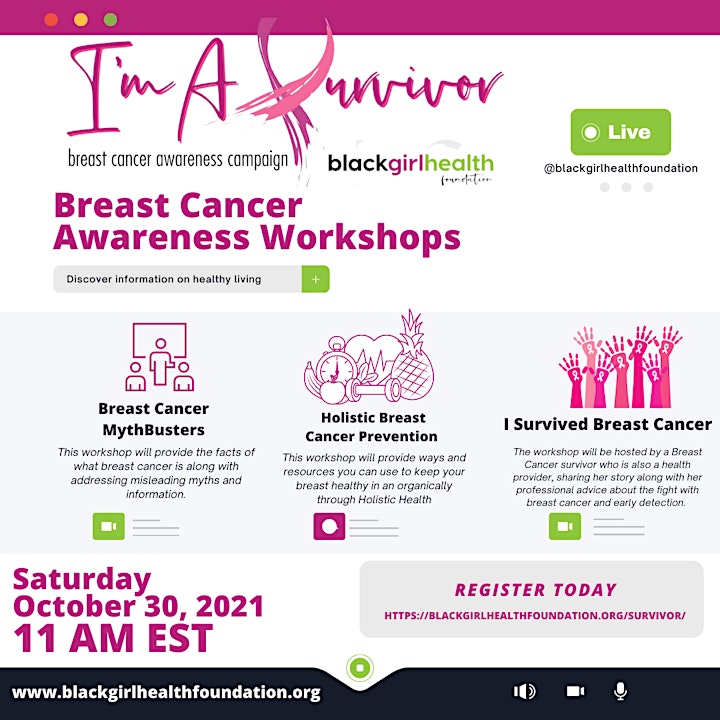 Organizer of I'm A Survivor Breast Cancer Awareness Workshop