ILTA/NDLR Autumn School

Thursday, October 7, 2010 from 2:00 PM to 5:00 PM (BST)
Event Details
2pm - 2.45pm: Supporting Industry -Third Level Research Collaboration - Michael Martin, IBEC's Irish Software Innovation Network
3pm - 5pm: How to Succeed Online By Really Trying - Dr. Lawrence Ragan, Penn State University - A workshop on Competencies for Teaching Online
Supporting Industry-Third Level Research Collaboration

Time: 2pm – 2.45pm
Speaker: Michael Martin, IBEC's Irish Software Innovation Network
Michael Martin - Manager of the Irish Software Innovation Network where he facilitates software companies to collaborate with third level Research Institutes and provides support through to the final commercialisation of the research. ISIN is a consolidated information resource on software research, funding, IP, etc. to make it easy for companies to find the relevant information.
He has previously worked in Experimental Physics Dept. in NUIM as Engineering Manager on 3 spacecraft instruments that were successfully flown on ESA and Russian satellites to Mars and Halley's Comet.
Following on from NUIM he worked in the European Space Agency's Laser Optics Division that developed the first optical communications link between a ground station and a satellite.
Previous to joining ISIN he was Manager of R&D in the Secure Payments Division of Trintech and Verifone that developed the first open payment platform to achieve full PCI/Banking security approval.

How to Succeed Online By Really Trying: A Workshop on Competencies for Teaching Online
Time: 3pm – 5pm
Speaker:  Dr. Lawrence C. Ragan
Dr. Lawrence C. Ragan is Director-Faculty Development for Penn State's World Campus. Dr. Ragan is charged with directing the design and development of a wide range of faculty development services and systems. Dr. Ragan has worked in online educational design and delivery for over 15 years and has taught a variety of online courses and faculty development programs.

Dr. Ragan is a frequent guest speaker and workshop facilitator and has presented internationally on the topics of instructional design, multimedia development, faculty development issues, quality in online learning and instructional design for distance education. His current areas of research includes the articulation of strategies, techniques and methods that faculty can use to manage their online teaching workload, quality of online instruction, and the definition of the core competencies required for online teaching success.

Dr. Ragan has served as co-director and faculty for three years with the EDUCAUSE Learning Technology Institute and co-directed and served as faculty for the PSU-Sloan-C Institute for Emerging Leadership in Online Learning.
Description: A critical (perhaps the most) aspect of a successful teaching and learning experience is the degree of proficiency of the online instructor. Without a skilled, competent instructor the students' ability to succeed in their learning experienced is hampered. This workshop will share the results of a research project undertaken by Penn State's World Campus to define and categorize the core competencies for online teaching success. A total of 64 competencies collected from the literature as well as personal interviews and experience were presented to almost 200 online educators for evaluation of their importance and impact on the online classroom. The results of the data analysis revealed individual tasks grouping into 7 significant and 3 lesser competency categories.

This workshop will engage participants in the study of the research results as well as provide an opportunity to analyze and direct the direction of the Competencies for Online Teaching Success (COTS) project. By assigning competency titles, providing an analysis of the individual tasks and suggesting the proper timing of instruction, the participants will better understand and be able to apply a competency-based model to their own faculty development program.
For further information see Dr. Ragan's website.

About ILTA  ILTA is the Irish Learning Technology Association, and is a community of researchers, practitioners and industry professionals with a shared interest in technology-enhanced learning across Ireland. We organise regular events, and also host the EdTech conference on an annual basis in various universities or Institutes of Technology around the country. Membership is free, and we welcome new members at any time.
Our Aims
To support a community, interested in enhancing learning with technology, across corporate, formal and informal learning sectors.

To encourage collaboration between members and foster engagement between ILTA members and the wider community.

To raise the profile of research and the dissemination of best practice in enhancing learning with technology across Ireland.

To represent ILTA members nationally and internationally.

To establish a framework for continuous professional development that will increase the skills and knowledge of the ILTA community.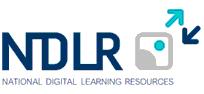 About NDLR The National Digital Learning Resources (NDLR) Service is an Irish higher education sectoral service, to enable the sharing of digital learning content and associated teaching experience across Universities, Institutes of Technologies and associated Colleges funded by the HEA. The NDLR mission is "to promote and support Higher Education sector staff in the collaboration, development and sharing of digital learning resources and associate teaching practices". 
A key impact of the online NDLR service is to make high quality digital material in Irish colleges freely available for educators, students and self-learners to use and reuse for teaching, learning and research and to support greater collaboration in developing and sharing of digital teaching resources and associated teaching experience across all subject disciplines and communities of academics and to promote good practice use and re-use of existing resources.
By being empowered by the support of communities of academics, staff from different disciplines can share effort and expertise as they raise the bar collectively for how they support their students learning, embed research in their teaching and potentially embracing partnerships with research and industry, both in Ireland and Internationally.
About Sligo IT Webinar Series Following the successful pilot Teaching and Learning Webinar Series (http://sligolearning.blogspot.com/) and with funding support from NDLR, IT Sligo will shortly be announcing the launch of two further webinar series, one in "Teaching and Learning" and one in "Learning Technologies".  Although IT Sligo and NDLR are actively recruiting speakers, they are asking for your support in identifying both speakers and topics of interest.  Becuase this is a webinar series, speakers from anywhere in the world can be facilitated.  So we would be delighted if you would submit your suggestions here 
This event is directly after the NAIRTL / LIN Annual Conference on Flexible Learning which is taking place on the 6th and 7th of October 2010 in the Royal College of Surgeons on Ireland.  Click here for more information on that event.  (Note that this ILAT/NDLR event is separate and should be booked here)

Attendee List
Sort by:

Date

|

First Name

|

Last Name
When & Where

Royal College of Surgeons of Ireland
St. Stephen's Green
Dublin
Ireland


Thursday, October 7, 2010 from 2:00 PM to 5:00 PM (BST)
Add to my calendar
Organizer
ILTA
Irish Learning Technology Association - http://www.ilta.net/