Ilona Bannister, Nancy Johnson, & Andromeda Romano-Lax with Nicki Salcedo
Literary Fiction authors Ilona Bannister, Nancy Johnson, and Andrea Romano-Lax in conversation with Nicki Salcedo
About this event
Join us for the 2021 Joshilyn Jackson Summer Reading Series presented by the Georgia Center for the Book and the AJC Decatur Book Festival. This year, Joshilyn and her co-captain, Atlanta author and journalist Nicki Salcedo, have curated a selection of some of the year's best reads, including this week's event with Nicki Salcedo in conversation with Ilona Bannister, Nancy Johnson, and Andromeda Romano-Lax on June 1, 2021, at 7 p.m. ET. Tickets are free and open to the public, but you must register on Eventbrite to receive the link to the Zoom webinar. If you'd like to purchase copies of these books, we hope you'll purchase from Tall Tales Book Shop. To purchase a copy of any of these books, call Tall Tales Books at 404-636-2498, or email them at info@talltalesatlanta.com.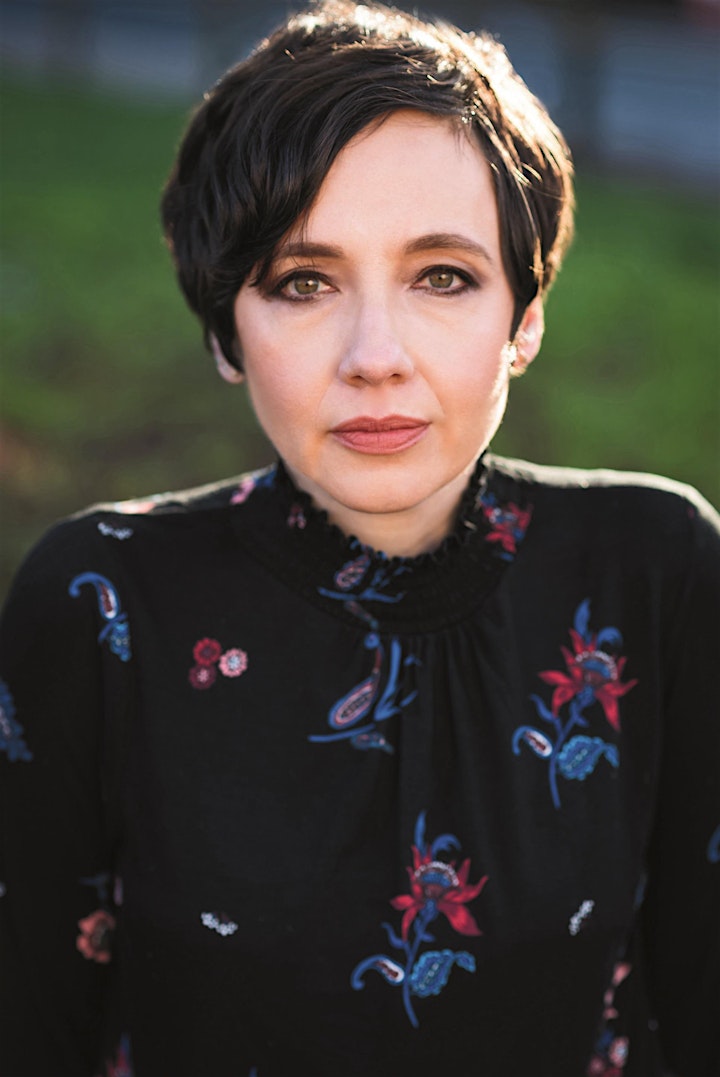 Ilona Bannister. Photo by author.
About Ilona Bannister:
Ilona Bannister grew up on Staten Island and lived in New York City until she married a Brit and moved to London. Ilona Bannister, a dual qualified U.S. attorney and UK solicitor, practiced immigration law in the UK before taking a career break to raise her two young sons and unexpectedly found herself writing fiction. When I Ran Away is her first novel.
About When I Ran Away:
A rich, bighearted debut that takes us from working-class Staten Island in the wake of the September 11th attacks to moneyed London a decade later, revealing a story of loss, motherhood, and love.
As the Twin Towers collapse, Gigi Stanislawski flees her office building and escapes lower Manhattan on the Staten Island Ferry. Among the crying, ash-covered, and shoeless passengers, Gigi, unbelievably, finds someone she recognizes—Harry Harrison, a British man and a regular at her favorite coffee shop. Gigi brings Harry to her parents' house, where they watch the television replay the planes crashing for hours, and she waits for the phone call that will never come: the call from Frankie, her younger brother.
Ten years later, Gigi, now a single mother consumed with bills and unfulfilled ambitions, meets Harry, again by chance, and they fall deeply, headlong in love. But their move to London and their new baby—which Gigi hoped would finally release her from the past—leave her feeling isolated, raw, and alone with her grief. As Gigi comes face-to-face with the anguish of her brother's death and her rage at the unspoken pain of motherhood, she must somehow find the light amid all the darkness.
Startlingly honest and shot through with unexpected humor, When I Ran Away is an unforgettable first novel about love—for our partners, our children, our mothers, and ourselves—pushed to its outer limits, reminding us all that it is possible to find light after darkness.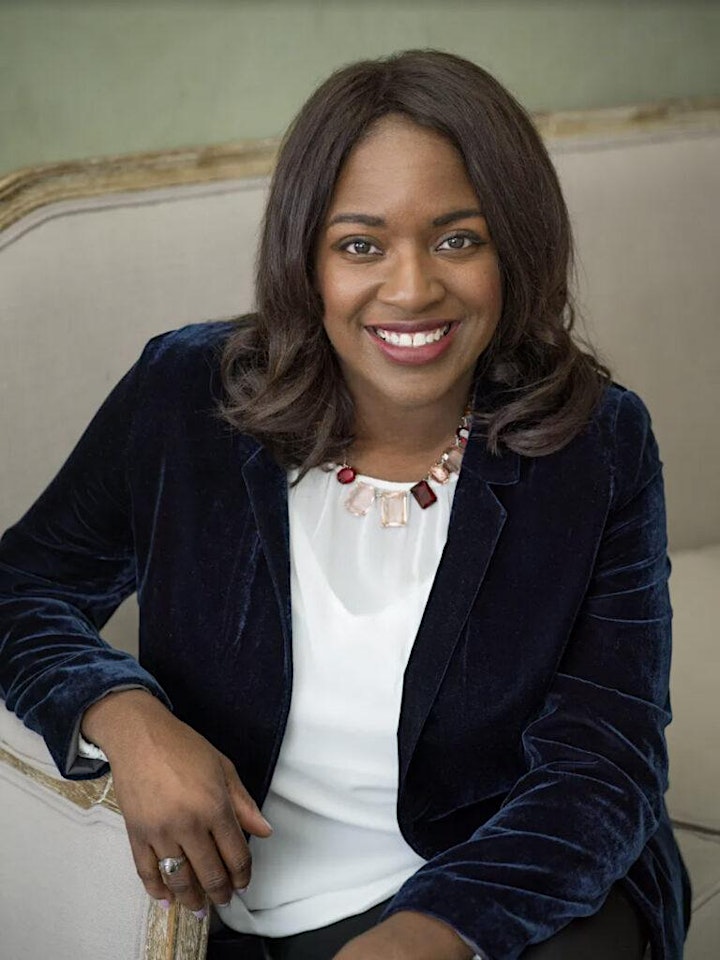 About Nancy Johnson:
A native of Chicago's South Side, Nancy Johnson worked for more than a decade as an Emmy-nominated, award-winning television journalist at CBS and ABC affiliates in markets nationwide.
Her debut novel, The Kindest Lie, has been reviewed by The New York Times, The Washington Post, and Los Angeles Times, and is featured on Entertainment Weekly's Must List. It's been named one of the most anticipated books of 2021 by Newsweek, O, the Oprah Magazine, Shondaland, NBC News, Marie Claire, ELLE, The Chicago Tribune, TheNew York Post, Good Housekeeping, Parade, Refinery29, and more. Booksellers nationwide selected her novel as an Indie Next pick and librarians chose it for LibraryReads. Nancy's work has been published in Real Simple and O, The Oprah Magazine, and has received support from the Hurston/Wright Foundation, Tin House, and Kimbilio Fiction. A graduate of Northwestern University and The University of North Carolina at Chapel Hill, Nancy lives in downtown Chicago and manages brand communications for a large health care nonprofit.
About The Kindest Lie:
A PROMISE COULD BETRAY YOU.
It's 2008, and the rise of Barack Obama ushers in a new kind of hope. In Chicago, Ruth Tuttle, an Ivy-League educated black engineer, is married to a kind and successful man. He's eager to start a family, but Ruth is uncertain. She has never gotten over the baby she gave birth to—and abandoned—when she was a teenager. She had promised her family she'd never look back, but Ruth knows that to move forward, she must make peace with the past.
Returning home, Ruth discovers the Indiana factory town of her youth is plagued by unemployment, racism, and despair. While her family is happy to see her, they remind her of the painful sacrifices they made to give her a shot at a better future—like the comfortable middle-class life she now enjoys.
Determined, Ruth begins digging into the past. As she uncovers burning secrets her family desperately wants to hide, she unexpectedly befriends Midnight, a young white boy who is also adrift and looking for connection. When a traumatic incident strains the town's already searing racial tensions, Ruth and Midnight find themselves on a collision course that could upend both of their lives.
The Kindest Lie examines the heartbreaking divide between black and white communities and plumbs the emotional depths of the struggles faced by ordinary Americans in the wake of the financial crisis. Capturing the profound racial injustices and class inequalities roiling society, Nancy Johnson's debut novel offers an unflinching view of motherhood in contemporary America and the never-ending quest to achieve the American Dream.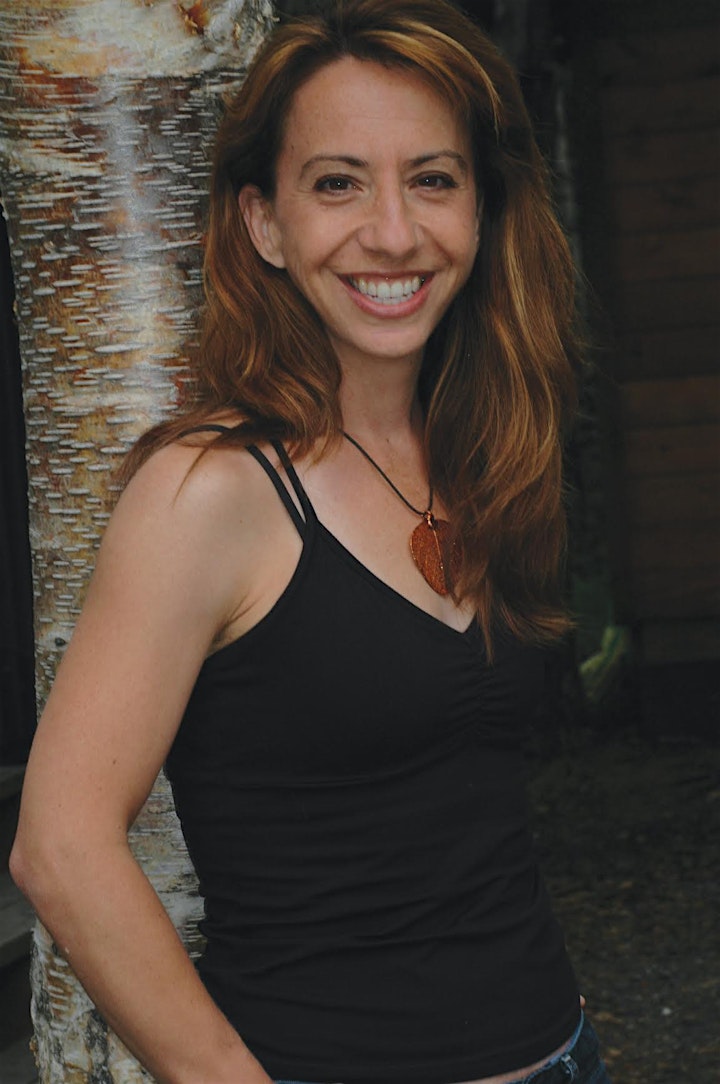 About Andromeda Romano-Lax:
Born in Chicago and now a resident of Vancouver Island, Canada, Andromeda Romano-Lax worked as a freelance journalist and travel writer before turning to fiction. Her first novel, The Spanish Bow, was translated into eleven languages and was chosen as a New York Times Editors' Choice, BookSense pick, and one of Library Journal's Best Books of the Year. Her next three novels, The Detour, Behave (an Amazon Book of the Month), and Plum Rains (winner of the Sunburst Award) reflect her diverse interest in the arts, history, science and technology, as well as her love of travel and her time spent living abroad. ​​Andromeda co-founded and continues to blog for 49 Writers, a nonprofit organization. She has taught fiction in the University of Alaska Anchorage low-residency MFA in Creative Writing program and currently works with novelists and memoirists as a freelance book coach. She currently lives with her family on a small island off a bigger island in British Columbia, where her favorite activities are trail running and paddleboarding.
About Annie and the Wolves:
A modern-day historian finds her life intertwined with Annie Oakley's in an electrifying novel that explores female revenge and the allure of changing one's past.
Ruth McClintock is obsessed with Annie Oakley. For nearly a decade, she has been studying the legendary sharpshooter, convinced that a scarring childhood event was the impetus for her crusade to arm every woman in America. This search has cost Ruth her doctorate, a book deal, and her fiance, but finally it has borne fruit. She has managed to hunt down what may be a journal of Oakley's midlife struggles, including secret visits to a psychoanalyst and the desire for vengeance against the "Wolves," or those who have wronged her.
With the help of Reece, a tech-savvy senior at the local high school, Ruth attempts to establish the journal's provenance, but she's begun to have jarring out-of-body episodes parallel to Annie's own lived experiences. As she solves Annie's mysteries, Ruth confronts her own truths, including the link between her teenage sister's suicide and an impending tragedy in her Minnesota town that Ruth can still prevent.
Organizer of Ilona Bannister, Nancy Johnson, & Andromeda Romano-Lax with Nicki Salcedo
The Georgia Center for the Book (GCB) has become the largest non-profit literary presenting organization in the Southeast and one of the largest in the nation. The Center's mission is to support libraries, promote literacy and the literary arts, and preserve the literary heritage of Georgia.The GCB hosts monthly author events and Poetry readings; coordinates the Georgia River of Words, and the Georgia Letters About Literature student writing competitions; co-sponsors the Book As Art Exhibition, the Lillian Smith Book Awards, The Townsend Prize for Fiction, The SCBWI Gallery Show; and compiles the Books All Georgians and Young Georgians Should Read lists, annually.