Description
#ILO100 ART WALK:
Join the inauguration of historic murals. Meet the artists. Live a unique art diplomacy experience!
The International Labour Organization (ILO) was established 100 years ago, after the First World War, on the understanding that universal and lasting peace would not be achieved without social justice.
To commemorate this historic occasion, the ILO is collaborating with Street Art for Mankind to curate multiple street art murals around the United Nations Headquarters representing images related to decent work.
We invite you to join the Art Walk on April 9th 2019, from 1-3 pm, to meet world famous street artists and inaugurate the murals. The walk will begin at 1pm on 209 E 48th street and it will end at 3pm at the Westin Hotel, on 212 E 42nd street. Get ready for a unique art diplomacy experience!
Street Artists featured: Clandestinos, Faith XLVII, Jorge Gerada, Mr Cenz & Victor Ash.
ART WALK MAP: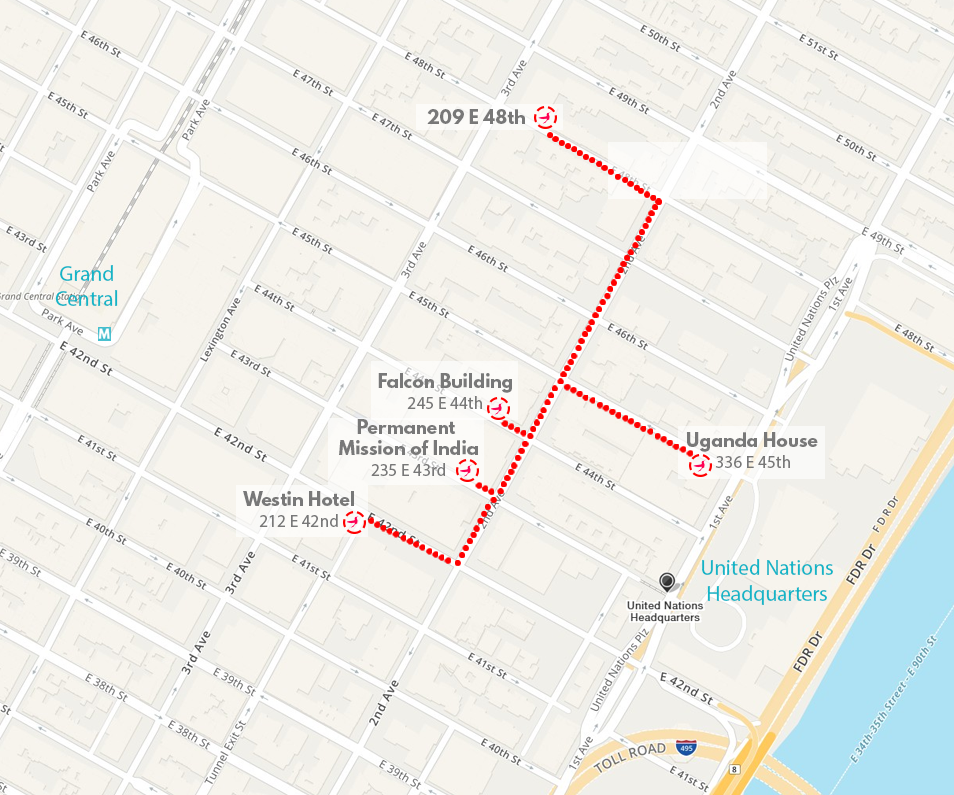 Download the free augmented reality app "Behind the Wall" to get ready for your interactive tour... With the app you will be able to scan the Street Art for Mankind murals and learn more about the story, the artist, the ILO... Download the app today, scan the visual of the event or your invitation, and get to discover before everyone a first piece of your Augmented Reality experience.
Android device link: https://play.google.com/store/apps/details?id=com.indies.behind_the_wall
IOS device link: https://itunes.apple.com/us/app/behind-the-wall/id1441805930?mt=8
Buy limited editions prints, t-shirts or postcards of the murals: Signed reproductions of the murals will be for sale on-line and on–site starting April 9th. Price: $500. Limited editions. Based on a first come, first served principle. For pre-sales, please email us at sam@streetartmankind.org.
The #ILO100 Art Walk project is made possible thanks to the support from the International Labour Organization, as well as the Permanent missions of India and Uganda to the United Nations, Delta Air Lines, The Westin Grand Central, Navillus Contracting, Durante Rentals, PTC, John and Coleen Landry and Falcon Tower.