Description
You're invited to join Save The Bay for a special preview night of Illusionary Reality, a two-person exhibition by Colin McRae and Olivier Haligon at the McLoughlin Gallery.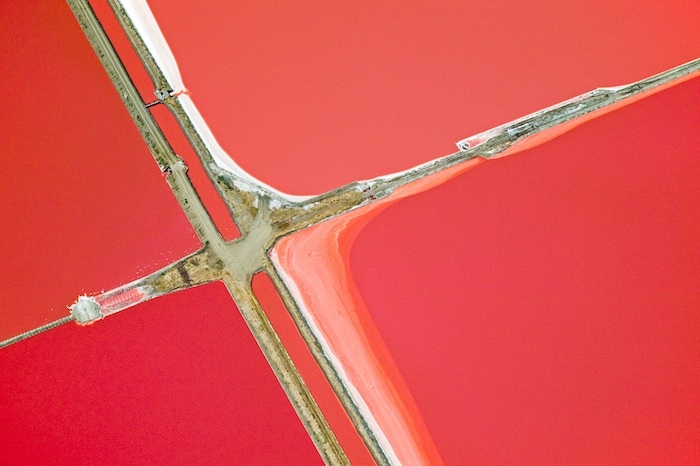 About the Artists:
Berkeley based artist Colin McRae has been documenting the ever changing landscape of the Bay tidelands and salt flats from the open door of a helicopter 500 to 4,000 ft. for the last 20 years. Although a sublime, unusual, and abstract documentation of the landscape, McRae's images evoke undertones of the massive water collection and discharge system, pumping billions of gallons of water daily using its tides and tributaries as engines
Olivier Haligon comes from a long line of artists and renowned fabricators leaving Paris to establish himself in Miami. Haligon is fascinated by the possibilities of movement in art - its potential to create new and more interactive relationships with the viewer and new visual experiences. In Haligon's work, movement is linked to presence, in most instances to the body itself.
Prints by Colin McRae will be available for purchase at the event, with a percentage of proceeds donated to Save The Bay.

About McLoughlin Gallery:
The McLoughlin Gallery is an approachable, inviting gallery with a social conscience. The mission of the gallery is to educate and intrigue by showcasing established mid-career and emerging contemporary artists whose work is unique, integrating bright, bold colors and conveying an emotional punch.

About Save The Bay:
Save The Bay is the largest regional organization working to protect, restore and celebrate San Francisco Bay since 1961. Save The Bay campaigns for a healthy Bay and a sustainable Bay Area in this era of climate change and growing population. We mobilize Bay Area residents to protect and restore the Bay for future generations, both as advocates in their community and volunteers on the shoreline. We work with scientists and policymakers to protect the Bay as our region's most important natural resource—essential to our environment, economy, and quality of life.
While there is technically no admittance charge for this event, we encourage a $25 contribution so that Save The Bay can offset the costs of the event and raise the financial resources we need to face tough fights ahead.