Description
Illumination Dinner Experience
We are excited to once again offer culinary treats from top Chicago chefs and a private light art experience brought to you by Carrie Kennedy (Chicago Ideas Week), Performance and Artistic direction by Frank Maugeri (Cabinet of Curiosity), and Food and Beverage production by Donna Sue Van Cleaf (Chicago Gourmet).


Illumination 2019
Illumination returns for a fourth time on Saturday, October 26, 2019 for what is anticipated to be its largest and most experiential event yet. Dress up in your best costume and join over 1,000 partygoers to not only celebrate Halloween, but to immerse yourself in an otherworldly playground of light filled with unique performances and artist installations. The evening will include:
Open bar offering specialty cocktails, wine, and beer
Interactive light sculptures
Engaging character performances
DJ and musical performances
Live projection mapping
Laser/light show
Many more tricks, treats and surprises...
All donations raised through Illumination 2019 will directly fund research for Retinal Vasculopathy with Cerebral Leukodystrophy (RVCL); a very rare, genetic condition that affects the central nervous system. Learn more about the event here.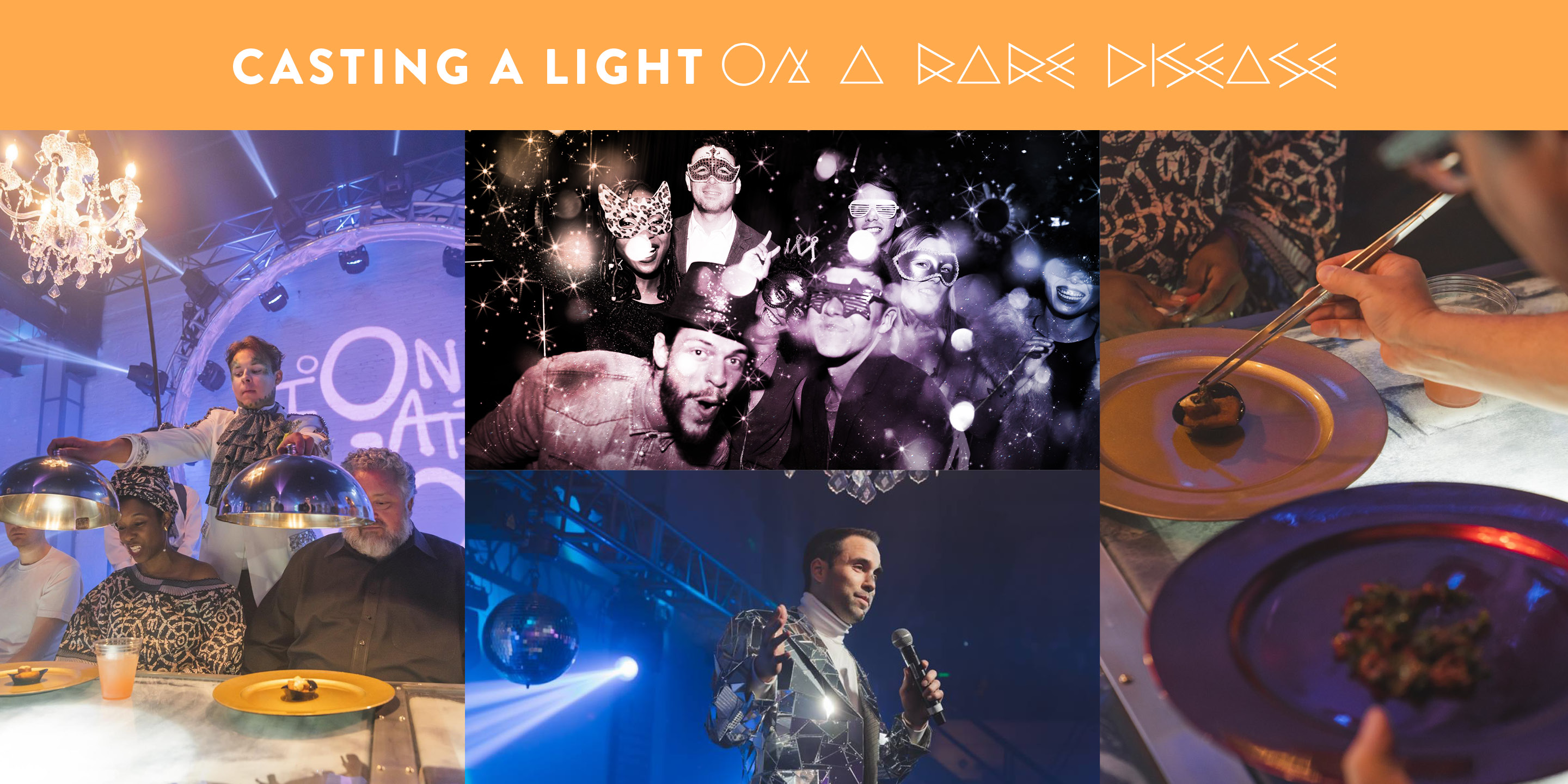 Sponsorship Levels
$25,000 - Spotlight Sponsorship
16 Supernova (VIP) tickets to Illumination Halloween party
First option to underwrite a piece of light art with one of our talented Illumination artists
Presenting sponsorship with name and logo on marketing materials
Website and invitation logo placement
Donor recognition at entry and signage throughout
Logo and recognition on all press releases and viral marketing
Exclusive dinner with Clayco Executives


$10,000 - Spectrum Sponsorship
8 Supernova (VIP) tickets to Illumination Halloween party
Option to underwrite light art installation
Recognition on event signage
Company logo to be featured in all pre-event marketing materials
Company logo and link to be present on Illumination website


$5,000 - Light-Beam Sponsorship
4 Supernova (VIP) tickets to Illumination Halloween party
Recognition on event signage
Company name and link to be featured on Illumination website
Company name to be present on Illumination invitation


Illuminator (Donor)
For those who can't attend but would like to make a contribution, we appreciate your support.


Learn More
Follow us on Instagram
Connect with us on Facebook
Learn more about Illumination at illuminatechicago.com