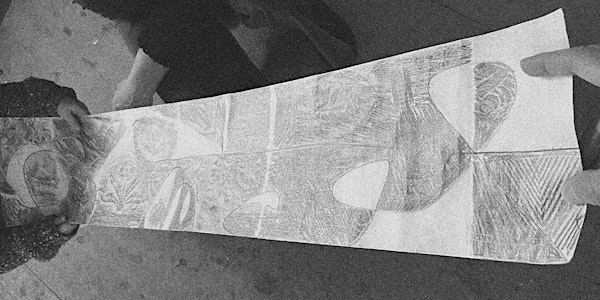 Illumination 11: STARTING THE LINE Drawing Workshop
STARTING THE LINE artists Lucy Soni & Wendy Chapple and writer/curator Alison Green are hosting a free drawing workshop!
When and where
Location
Cambridge Artworks & Artspace 5 Green's Road Cambridge CB4 3EF United Kingdom
About this event
For the 11th in Cambridge Artworks' Illumination series, Starting the Line artists Lucy Soni and Wendy Chapple, and curator/writer Alison Green will be hosting two free workshops - one on drawing, one on curating.
Drawing Workshop
Saturday 26 November, 2.00–4.30 pm
At the drawing workshop participants will be invited to make exploratory and collaborative drawings in response to pre-marked paper. The results will be included in Sunday's curating workshop. All materials provided.
Starting the Line currently consists of 70+ drawings made in this way and displayed in London and Norwich as loops in an oversized paper chain. Work created at Saturday's workshop will be inserted (if you so wish) into a longer-term project on shared making and display.