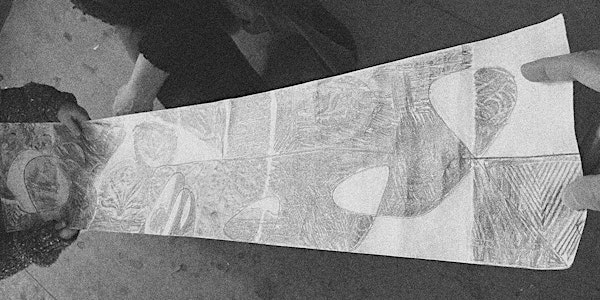 Illumination 11: STARTING THE LINE Curating Workshop
STARTING THE LINE artists Lucy Soni & Wendy Chapple and writer/curator Alison Green are hosting a free curating workshop!
When and where
Location
Cambridge Artworks & Artspace 5 Green's Road Cambridge CB4 3EF United Kingdom
About this event
For the 11th in Cambridge Artworks' Illumination series, Starting the Line artists Lucy Soni and Wendy Chapple, and curator/writer Alison Green will be hosting two free workshops - one on drawing, one on curating.
Curating Workshop
Sunday 27 November, 2.00–4:30 pm
This workshop is an opportunity develop your curating skills. Working in pairs and threesomes, each group will select sets of drawings, and explore display options.
Starting the Line encourage a consideration of the body within this process, and a range of outcomes, not limited to chains. Movement responses to the work and hang will be encouraged as well as verbal discussion, before finding ways to combine the different curations into a single work to be documented and shared.
All materials and supportive discussion provided.
Booking link to Drawing Workshop