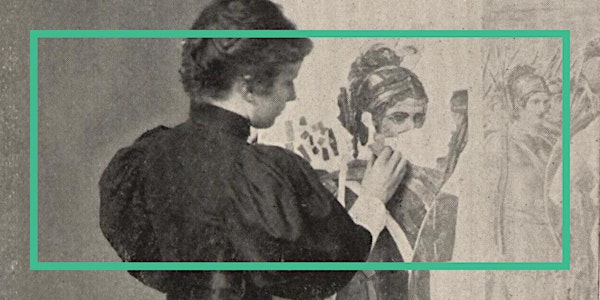 Illuminating Figures: The Women of the Tiffany Studios (recording)
A special, two-part series featuring groundbreaking new research on the renowned women of the Tiffany Studios.
Refund Policy
Contact the organizer to request a refund.
Eventbrite's fee is nonrefundable.
About this event
Women were a vital part of Louis C. Tiffany's artistic enterprise. As early as 1879, well before women had the right to vote, Tiffany collaborated with and employed women in his decorating firms, entrusting them with essential roles in executing his artistic vision. He believed that women had an innate sensitivity to design and a keen perception of color. Trained in art schools and on the job at Tiffany's studios, these women worked as designers and artisans in a host of different media, including textiles and embroideries, leaded-glass windows and lamps, mosaics, metalwork, enamels, pottery, and jewelry.
Interest in these women was sparked in recent years by the discovery of family letters written by Clara Driscoll, a manager and designer at the Tiffany Studios, in which she chronicles her personal and professional life. These letters provide fascinating insight into the so-called "Tiffany Girls" and the daily workings of the Women's Glass Cutting Department. And the story of the women at the Tiffany Studios continues to unfold. Through census records, period newspapers, family interviews and correspondence, additional names, faces, and personal histories are being brought to light.
Join Neustadt curators Lindsy Parrott and Morgan Pruden for a two-part series on the renowned women of the Tiffany Studios, in which they feature well-known female designers and artisans and reveal exciting new discoveries.
This is a pre-recorded program. Your ticket purchase will grant you access to the recording until January 1, 2022.
© The Neustadt Collection of Tiffany Glass, 2021. No part of this recording may be reproduced in whole or in part in any manner without written permission from The Neustadt.