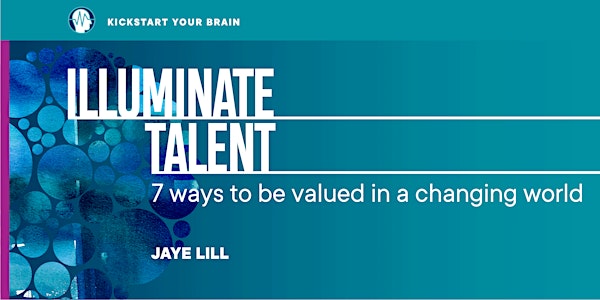 Illuminate Your Value by Kickstart Your Brain ~ FREE
When and where
Location
GroWashington 3013 Colby Avenue Everett, WA 98201
Description
Strengthen your resiliency in your sideline business or new job. Bring appreciation and money to you, while creating richer, fuller lives for others. Gain new perspectives to adapt to change:

5 Coping Mechanisims - New Mindset for Confidence

7 Valuable Approaches - New Skillset for Competence

The Value Resiliency Self-Assessment helps uncover your top talents, to communicate to your boss, family, clients. Feel good about, and express confidently, the unique value you bring.
Third Saturday, 12:15-2:30pm.

Co-hosted by

GroWashington.com, a business development center and

KickstartBrain.com, transformational change
Third Sun. 12:15-2:30pm
Bethesda Lutheran Church
23406 56th Ave West, Mountlake Terrace
Since change doesn't stop, learn new ways to shape it - to be seen, heard valued and respected.
FREE with registration at www.illuminate.Eventbrite.com
Call 206.582.8949.