Sales Have Ended
Registrations are closed
Thank you for supporting the Illinois Sports Business Conference! We're so excited to have you at our event. Please connect with us on our social media platforms for the latest news and updates regarding this year's conference: Instagram and Twitter - @UIUC_ISBC Facebook and LinkedIn - Illinois Sports Business Conference
Sales Have Ended
Registrations are closed
Thank you for supporting the Illinois Sports Business Conference! We're so excited to have you at our event. Please connect with us on our social media platforms for the latest news and updates regarding this year's conference: Instagram and Twitter - @UIUC_ISBC Facebook and LinkedIn - Illinois Sports Business Conference
Our 2021 conference, themed "Sports Re-Imagined", consists of various keynote speakers, panels, workshops, and networking opportunities!
About this Event
The Illinois Sports Business Conference is designed to connect leading professionals with individuals aspiring for a career in the sports business world. ISBC strives to foster relationships and provides a greater knowledge of the sports industry.
Our event is a perfect opportunity to learn from industry leaders and help guide you in your career journey.
Find more info about our event and our fully student run organization at illinoissportsbusiness.com
Reserving your ticket gives you access to all of our live panels, keynote speakers, workshops, networking sessions, and early access to our pre-recorded panels. A reserved ticket allows you to come and go from the conference at your convenience.
Questions? Email us at crossoverisbc@gmail.com
Some of our Featured Speakers include:
Bill Schlough - CIO of the San Francisco Giants
Julian Green - VP of Communications for the Chicago Cubs
Kendal Coyne Schofield - Olympic Gold Medalist and Player Development Coach for the Chicago Blackhawks
Some of our Featured Teams include:
Chicago Blackhawks
Chicago Cubs
Chicago White Sox
Indiana Pacers
San Francisco Giants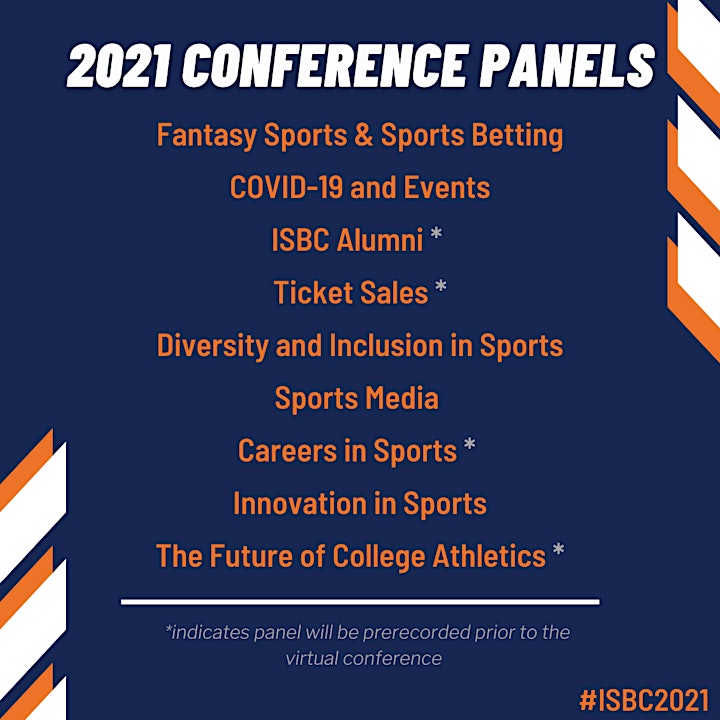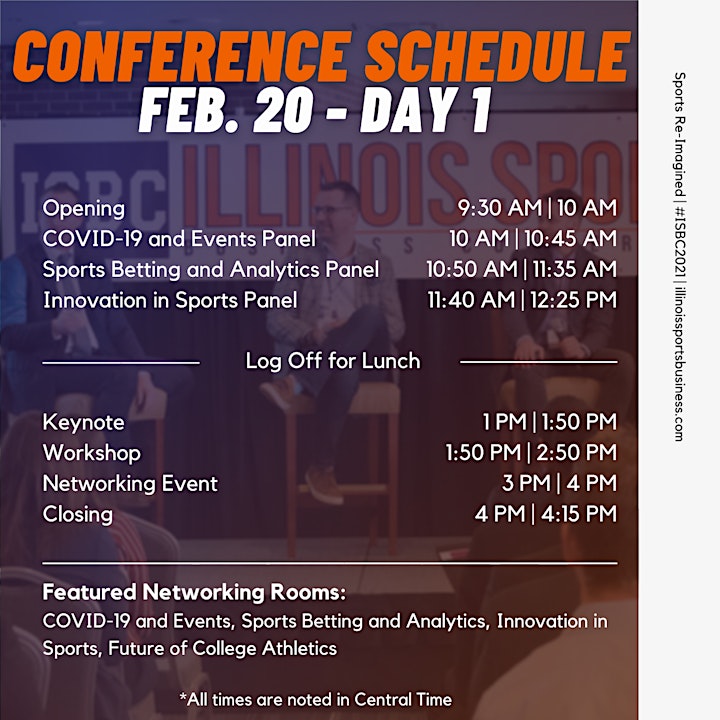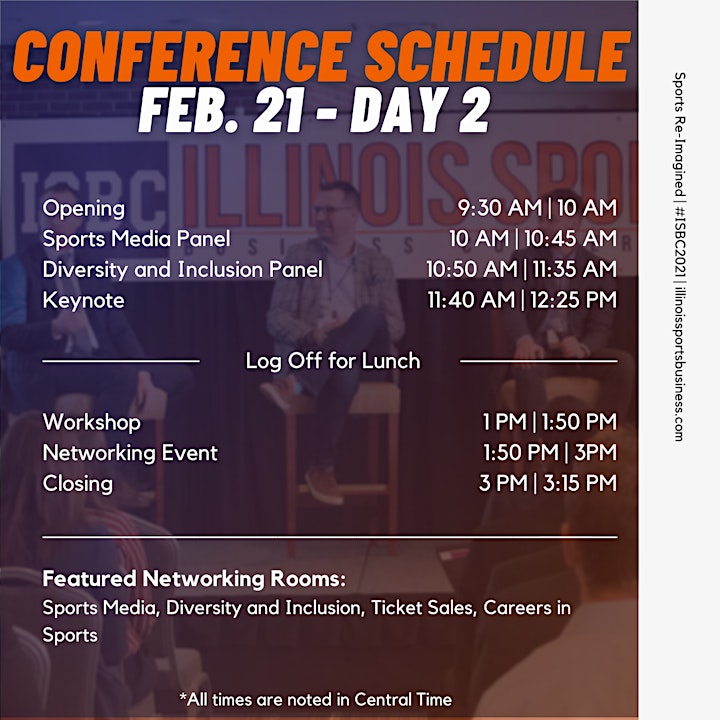 Thank you to our Sponsors!
Title Sponsor - Morgan Stanley Global Sports and Entertainment
State and Liberty Clothing Company
Groundwork Coffee Co.
University of Illinois, Gies College of Business