Illinois Diversity Council August Meeting

Wednesday, August 9, 2017 from 12:00 PM to 1:30 PM (CDT)
Event Details
Join the ILDC at M for our monthly metraeeting! This meeting is an opportunity to learn more about the ILDC, our events and programs, and hear an educational topic focusing on Diversity & Inclusion. Lunch will be provided for 35 attendees, we hope you are able to join us, and make sure to bring your business cards!

#2017ILDC
---
TOPIC
By participating in this session, you will have opportunities to:
• Learn about Contineo: what it is and isn't
• Play and have an abbreviated Contineo experience
• Review the benefits of Contineo for your organization's employees, customers, products and services
Participants: To participant in this game, you will need a notepad and paper.

About Contineo
Contineo is an interactive, competitive game experience for companies in all sectors and of all sizes. Built upon team activities, discussion and challenges, Contineo teaches the fundamentals of Diversity & Inclusion and connects them to improved individual, team and organizational performance.

Contineo was developed by inQUEST, a collective of D&I thought leaders, in partnership with Celemi, a global leader in business simulations and customized learning solutions.
The overarching objectives of Contineo are to:
• Build D&I awareness and acumen
• Clarify the D&I business imperative
• Identify inclusive behaviors and the unconscious biases that may cause us to exclude others
• Develop individual plans creating and supporting an inclusive workplace
What makes Contineo so engaging and effective?
PEOPLE-FOCUSED: Diversity & inclusion (D&I) in the workplace is about people communicating, learning and working together to leverage available resources to achieve strategic goals most effectively. Contineo gives players opportunities to practice doing those things as they work with team members to "win" and broaden their D&I knowledge through shared experiences.
FUN: Through its fun, engaging, competitive "game playing" experience, Contineo puts learning into action while cementing relevant concepts and ideas that can be applied professionally and personally.
SCALABLE: Contineo's exclusive trainer certification program equips companies to deliver the simulation experience—and scale it across the enterprise.
CUSTOMIZABLE: Contineo can be customized for companies of diverse size, cultures, global locations and languages to ensure relevant impacts and understanding. 

SPEAKER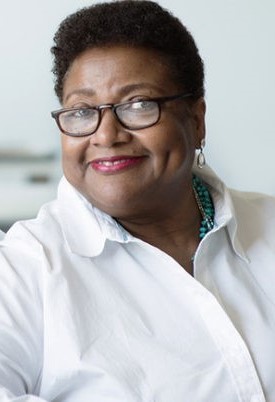 Gloria Cotton, Senior Partner
inQUEST
Gloria Cotton is a Senior Partner at inQUEST. An expert HR and organizational development professional, Gloria has over 25 years of experience working with corporate, non-profit, union, non-union and government entities. She is committed to helping individuals, teams and organizations create and sustain environments where all people can be and do their best.
Gloria is highly respected and much sought after for her work as an instructional designer and master facilitator. She has covered a wide array of topics including leadership, diversity & inclusion, unconscious bias, privilege, multi-culturalism, harassment and discrimination, EEO and AA laws, team building, communications, career and life coaching and performance management, and giving performance feedback across lines of difference (e.g., style, generations, gender, sexual orientation, religion and spirituality, chronic illness and disabilities). She also serves clients as a mediator and collaborator for leveraging conflict for synergistic outcomes that honor all stakeholders.
Gloria has experience working for professional organizations such as the American Society for Training and Development and the Human Resources Management Association Committee – Training & Development Subcommittee. She is active in her community, working with the Double E Program for high school students as well as Project Equal where she is a past board member. Gloria graduated from Loyola University Chicago where she received a B.S. in psychology. She holds both MBTI and Social Style certification, among other credentials
When & Where

Metra
547 West Jackson Boulevard
2nd Floor Training Room
Chicago, IL 60661


Wednesday, August 9, 2017 from 12:00 PM to 1:30 PM (CDT)
Add to my calendar
Organizer
Our History
Organized in 2012, the Illinois Diversity Council (ILDC) is committed to fostering a learning environment for organizations to grow and leverage their knowledge of diversity. The ILDC is a great opportunity for professionals, students and organizations to learn diversity best practices from the top corporate leaders.
Our Mission
Enhance appreciation for and understanding of the value of diversity and inclusion. We will achieve success through the efforts and activities which:
- Advance corporate leadership education/awareness of the varied dimensions of diversity

- Commit leaders to discuss issues and challenge attitudes, and promote organizational changes that support diversity

- Promote outreach efforts to our youth that inspire mutual respect and understanding
Our Vision
We are committed to transforming our workplace communities into environments where people are valued for their uniqueness and differences, and are confident that their contributions matter.
Our Goals
- Promote diversity and inclusion in the workplace and community

- Develop leaders who are educated and aware of all aspects of diversity and inclusion

- Develop programs that support diversity education and awareness
Our Programs
- Networking and mentoring opportunities with corporate leaders and peers

- Community outreach for local high school teens and college students

- Educational and development programs sharing best practices in diversity for businesses and professionals

- Awards and recognition programs to promote diversity initiatives
Illinois Diversity Council August Meeting