Multiple Dates
Illinois Concealed Carry Class - FREE - Range Fees-Targets-Take-home Guide
Description
Our Focus is on you
---
Once, you complete your concealed carry training at the Illinois Gun Club you will be able to carry a concealed firearm in the following states.
We go well beyond the minimum requirement that is mandated by the state and our FULL Curriculum has the stamp of approval from the Illinois State Police.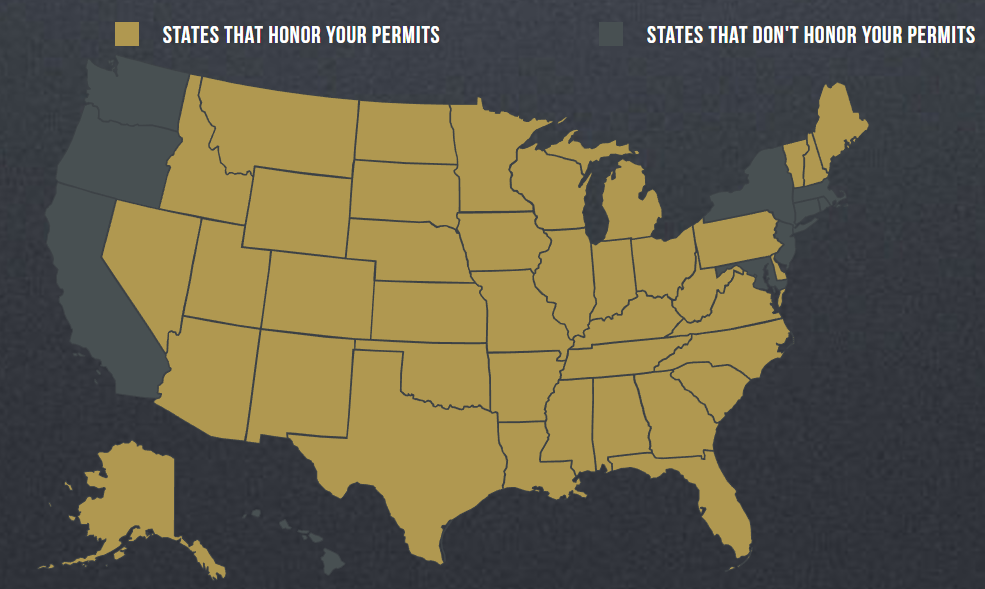 You will not only learn:
Firearm safety
Basic principles of marksmanship
Care, cleaning, loading, and unloading of a concealable firearm
All applicable State and Federal laws relating to the ownership, storage, carry, and transportation of a firearm
Weapon Handling
And Much Much More
1. Firearm Safety
4 critical safety rules that everyone should know
Best Practices for Home Storage
Vehicle storage and 3 pitfalls to avoid
The Do's and Don'ts of public storage
2. Marksmanship (Theory and Application)
The 3 stances you NEED to master
Grip and Grip pressure
Shortcuts to bullseye sight alignment
How to accurately and consistently create a life-saving sight picture
Trigger control – squeezing vs pulling and shot outcome
3. How to maintain your concealed firearm in a SEAL team ready state
Main difference between a revolver and semi-automatic and why one is superior to the other and how to choose the best one for your situation
How to select, identify and get the best deal on ammunition
How to choose the right cleaning equipment and ideal cleaning schedule for your choice of concealed carry firearm
Confidently load and unload like clockwork
4. How to navigate State and Federal laws and KNOW your RIGHTS
You will get your own copy of the ILL statute and a wallet sized critical point to know – with a 24/7 help line
All State and Federal laws regarding ownership, storage, carry and transportation of a firearm
Section 430 ILCS 66/10(h) – how to lawfully interact with law enforcement while transporting or carrying a concealed firearm
Section 430 ILCS 66/65 – instructions on prohibited areas and parking lot exemptions
Plus

§

720 ILCS 5/7-1. Use of force in defense of person
§

720 ILCS 5/7-2. Use of force in defense of dwelling
§

720 ILCS 5/7-3. Use of force in defense of other property
§

720 ILCS 24/1 et. Seq. Unlawful Use of Weapons
§

The definition of person(s), dwelling, other property, weapons as pursuant to the ILCS
5. 100% Confident Weapon Handling
Dry fire practice drills
Handgun fundamentals
Dry fire practice drills from concealment
Live fire practice drills
Live Fire Qualifications

Minimum of 30 rounds at a B-27 Illinois State Police silhouette target

10 rounds from 5 yards
10 rounds from 7 yards
10 rounds from 10 yards
Our Training
At Illinois Gun Club our focus is on you. We want to make sure that you have the best training possible especially when seconds matter and it's a life and death situation. That's is why our Master Trainer has the following qualifications and has trained more than 5000 students in the last 5 years
Member - Illinois Tactical Officer's Association
International Law Enforcement Educators and Trainers Association
International Association of Law Enforcement Firearms Instructors
Certified NRA Law Enforcement Firearms Instructor
Illinois State Police Certified Conceal Carry Instructor
Federal Firearms License holder
Member of the Illinois Police Reserves since 1999.
Director of firearms training from 2001 till 2006.
Provided 20 & 40-hour security courses for various security companies.
Our 100% Bulletproof Guarantee
Our lifetime access to live training. Sit in on all or part of any future class for life
If there is anything you are unsure about call our hotline to get answers so that you are 100% confident in your skills and using your concealed firearm
Lifetime access to any video training
If you need something explained to you about your specific firearm/situation we will create a custom video just for you
Free recertification class when you need to recertify - $100 value
10 free targets per month for your first 12 months after the class. We want you to feel 100% confident in your shooting ability and the only way to ensure this is to practice regularly