This is a free, weekly, 90-minute virtual grief support group for parents who have lost a child. Your loss does not need to be recent.
About this event
Thank you for your interest in joining Rhapsody Behavioral Healthcare's virtual child loss grief support group. Although very unfortunate circumstances have brought you here, we are happy that you've reach out for support. Support groups can be both a healing and cost-effective way to access the support that you need right now.
Our virtual child loss grief support group is entirely free of charge. We only ask that you register each week so that we can anticipate who is coming. No more than 10 participants can join any given group. Please click here to register on Eventbrite. We do not limit how many groups you may participate in. Each group is 90 minutes long.
WHO CAN JOIN THE SUPPORT GROUP
• Participants MUST be residents of the State of Illinois.
• Participants must be over 18 years of age.
• Your loss does not need to be recent to participate. If you are grieving the loss of a child who passed away 25 years ago, that is perfectly fine.
• The age of your deceased child does not matter. Whether your child lived for 1 day or 40 years, you may participate.
• This group is specifically for PARENTS who have lost a child. While we recognize that an entire family and community can be devastated by the loss of a child, this group is specifically for parents
To learn more about Rhapsody Behavioral Healthcare and the services we offer, please visit our website at www.rhapsodybehavioral.com. If you have any questions, please contact us at info@rhapsodybehavioral.com. We look forward to meeting you. By registering for this support group, you agree to receive Rhapsody Behavioral Healthcare's monthly newsletter via email.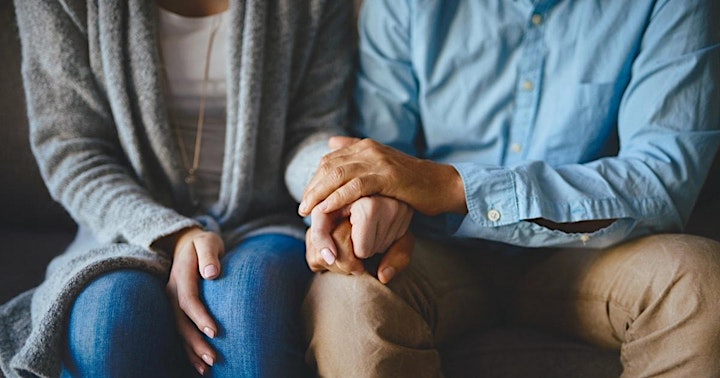 Organizer of Illinois Child Loss Grief Support Group
Rhapsody Behavioral Healthcare is a group psychotherapy practice that provides mental health and counseling services to the Downers Grove, IL community and surrounding neighborhoods. Working in close collaboration with the community, we cater to people experiencing depression, grief, anxiety, trauma, and addiction. Each of our therapists is specialized in one of these areas. We provide professional support through evidence-based, behavioral therapies and treatments. We seek to inspire people to discover new possibilities of living a happy and healthier life.