Illinois Budget: Defining and Funding the Essential Priorities

Monday, April 11, 2016 from 10:00 AM to 12:00 PM (CDT)
Event Details
This event is at max capacity! If you are interested in attending, please add your name to the waiting list and we will contact you if a spot becomes available.
Cohosted by Truth in Accounting and ICPR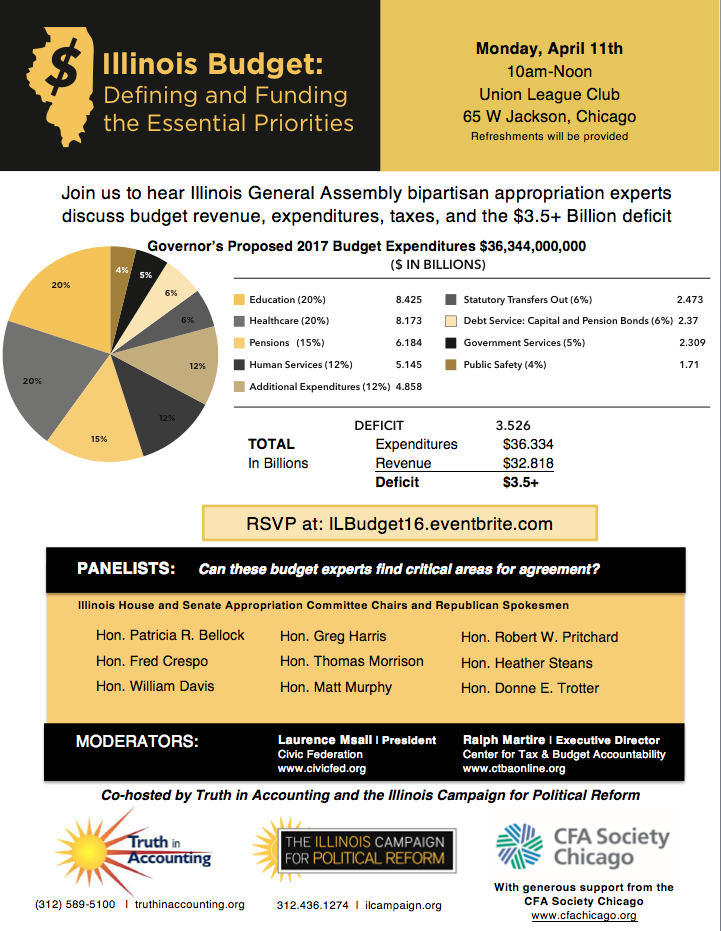 Organizer
The Illinois Campaign for Political Reform is a non-partisan public interest group that conducts research and advocates reforms to promote public participation in government, address the role of money in politics and encourage integrity, accountability, and transparency in government.
To contact us, call (312) 436-1274 or email outreach@ilcampaign.org