Description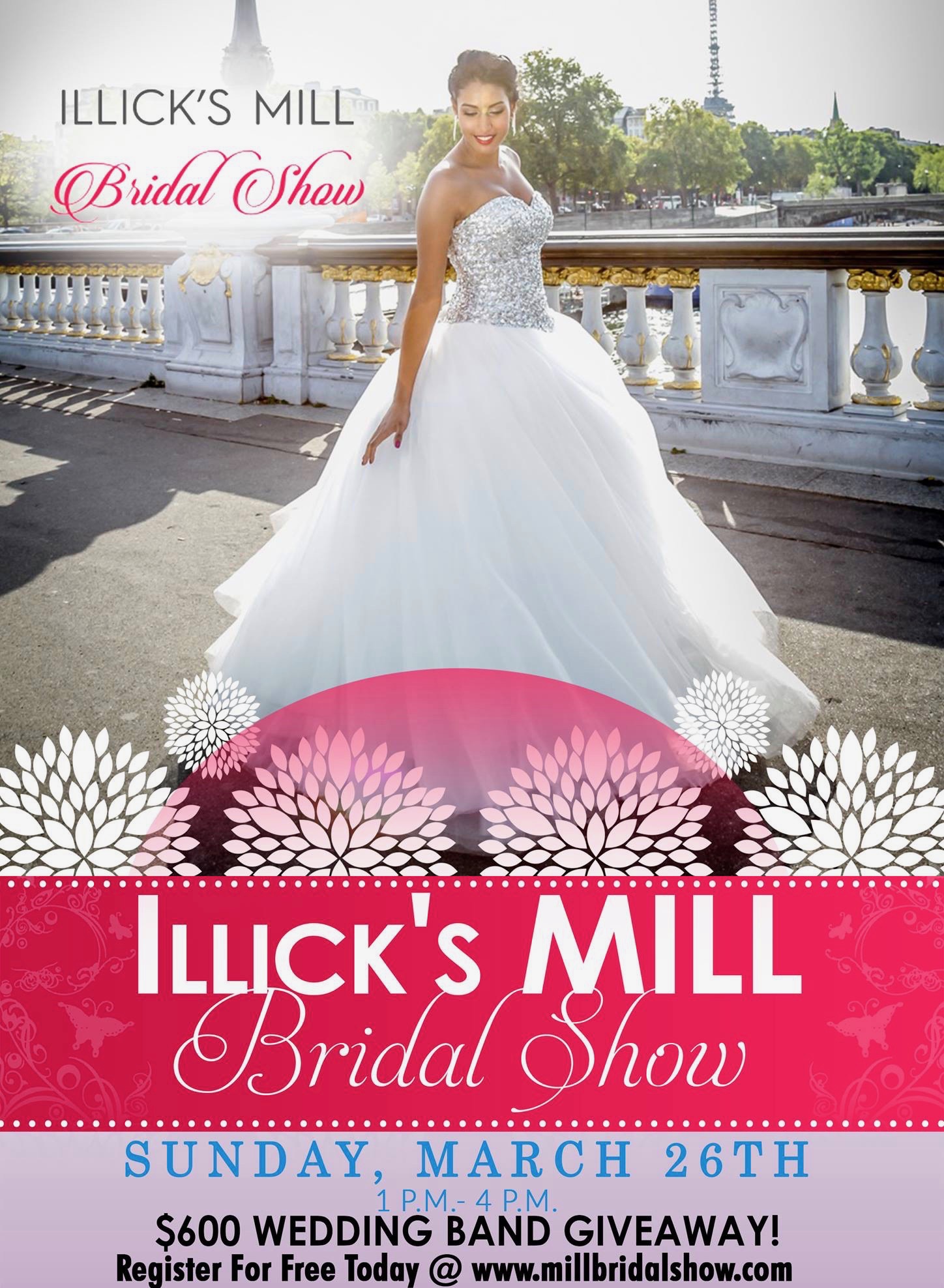 Illick's Mill Bridal Show
Brought to you by Vintage Rose Event Management and partner.

This elegant bridal show will provide you with a wonderful array of unique vendors whose products and services align with your beautiful day. Complete with a Bridal Showcase, this event is sure to be both fun, elegant and resourceful.
All registered brides will be entered to win a Free Luxury Bridal Makeup and Hair Package valued at $1,500 and a $600 Wedding Bande Set along with other fabulous prizes from our participating vendors.

---
The Bridal event will feature:
Complimentary Tastings by Exhibitors
Complimentary Bridal Hair and Makeup Consultations.
Complimentary Makeup Trials
Complimentary Edibles, Wine, and Refreshments
Complimentary DELUXE Gift Bags full of products samples and discounts for Registered Brides complete with products, giveaways, and exclusive promotions.
---
You'll browse Unique and Traditional Vendors Including:
Catering Services
Unique Photography Providers
Specialized Makeup Services
Unique and Vintage Accessories
Horse and Carriage Displays
Favors, Gifts, and Decor
Raffles, Prizes, and Giveaways
---
Are you a vendor who offers wares or services that will truly compliment our bridal show? Please click here to register: VendorRegistration. We'd love to speak with you. Use the Contact Organizer Link or email us directly at: Millbridalshow@gmail.com
Bridal Gift Bag Sponsorships are available. Please contact us at: MillBridalShow@gmail.com