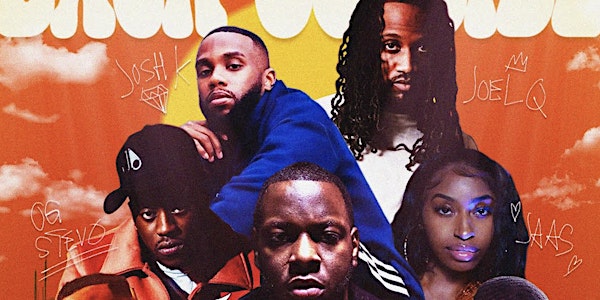 iLLANOIZE presents BACK OUTSIDE
Location
The Promontory
5311 South Lake Park Avenue West
Chicago, IL 60615
It's been a year and some months since iLLANOiZE has put together an event due to the pandemic. Now that outside is opening back up it's onl
About this event
It's been a year and some months since iLLANOiZE has put together an event due to the pandemic. Now that outside is opening back up it's only right we get back to bringing you some of the best performances, and events in the heart of Chicago.
Our first event back will spotlight R&B, and Hip Hop, featuring artists such as singer/songwriter Jaas, Rap Trio 3 Kings, special guest performance from R&B sensation Josh K, RichVi$on's star studded emcee Flex and young turn up king known as OG Stevo.
Along with sounds by DJ Freddy B and DJ MH2DA
These artists are all based out of Chicago and is on the rise with promising music careers. You can see them all under one roof As well as hang out with the iLLANOiZE crew on Wednesday, July 7th in Hyde Park at The Promontory.
Make sure to Download the iLLANOiZE app for FREE entry until 8pm.
(Early arrival strongly suggested)
Must Be 21+ to enter