ILDC Q2 Suburban Meeting

Wednesday, June 21, 2017 from 11:30 AM to 1:00 PM (CDT)
Event Details
Join the ILDC at Best Buy for our quarterly suburban meeting! This meeting is an opportunity to learn more about the ILDC, our events and programs, and hear an educational topic focusing on Diversity & Inclusion. Lunch will be provided for 35 attendees, we hope you are able to join us, and make sure to bring your business cards!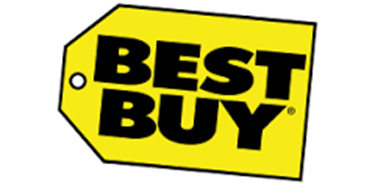 ---
#2017ILDC
Out & Equal; Building Bridges with LGBT Employees
Employers have a responsibility to maintain a work environment that is free from all discrimination and harassment for all employees. This training seeks to bridge the gap between myth and fact regarding issues pertaining to gender identity and sexual orientation in the workplace. During this workshop, participants will engage in meaningful dialogue and activities designed to improve the workplace and dispel myths of people who are perceived differently. The objective of this training is to provide a comprehensive overview of gender identity as it relates to transgender individuals and sexual orientation in the areas of employment and public accommodation under the Illinois Human Rights Act. Participants who attend this training will:
Understand the acronym LGBTQIA;
Examine the difference between Sexual Orientation and Gender Identity;
Provide clear guidance on what pronouns to use with a transgender person;
Discuss bathroom policies;
Review Illinois laws protecting transgender individuals;
Receive inclusivity tips and best practices for managerial employees;
And more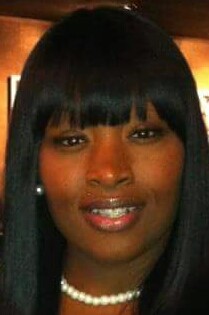 Ebonie S. Davis, Certified Instructor/Facilitator
State of Illinois Department of Human Rights
Institute for Training and Development
Ebonie S. Davis is a certified Professional Instructor/Facilitator with the Illinois Department of Human Rights' (IDHR) Institute for Training and Development. Ebonie has led various Equal Employment Opportunity, non-discrimination and life-skills trainings for both private and public sector agencies throughout the state of Illinois including the Office of Governor Bruce Rauner, State Treasurer Mike Frerichs's Office and Secretary of State Jesse White; to name few.
Ebonie has served in the public sector for over a decade. The majority of her tenure has been with IDHR where she served as a Human Rights Investigator conducting neutral and fair investigations in accordance with the Illinois Human Rights Act in an effort to protect the rights of residents of Illinois from discrimination in the workplace and places of public accommodation. Prior to working for the State of Illinois, Ebonie served nine years in the non-profit sector; securing funding, assisting with grassroots projects, lobbying, attacking social justice issues, advocacy, and legislation.
In her efforts to ensure equality and access for the most marginalized communities, Ebonie continues work in the non-profit sector by serving as a member of Equality Illinois's Community Advisory Group, Board member of I Grow Chicago in Englewood, member of the Chicago Foundation for Women's LBTQ Giving Council and Board President of Affinity Community Services, a social justice organization that works with and on behalf of Black LGBTQI communities, queer youth, and allies to create safe spaces, develop leaders, and bridge communities through collective analysis and action for social justice, freedom, and human rights. 
Ebonie has participated as a guest speaker, moderator and panelist for IDHR; the Chicago Urban League; Teach for America, and the National Diversity Council's Illinois Women's Conference 2017; to name a few. Ebonie has a true passion for helping others overcome barriers to success—whether those barriers are a result of a lack of knowledge, discrimination or socioeconomic factors!  
When & Where

Best Buy Stores | Rear Entrance
3351 Mall Loop Drive
Joilet, Illinois 60431


Wednesday, June 21, 2017 from 11:30 AM to 1:00 PM (CDT)
Add to my calendar
Organizer
Our History
Organized in 2012, the Illinois Diversity Council (ILDC) is committed to fostering a learning environment for organizations to grow and leverage their knowledge of diversity. The ILDC is a great opportunity for professionals, students and organizations to learn diversity best practices from the top corporate leaders.
Our Mission
Enhance appreciation for and understanding of the value of diversity and inclusion. We will achieve success through the efforts and activities which:
- Advance corporate leadership education/awareness of the varied dimensions of diversity

- Commit leaders to discuss issues and challenge attitudes, and promote organizational changes that support diversity

- Promote outreach efforts to our youth that inspire mutual respect and understanding
Our Vision
We are committed to transforming our workplace communities into environments where people are valued for their uniqueness and differences, and are confident that their contributions matter.
Our Goals
- Promote diversity and inclusion in the workplace and community

- Develop leaders who are educated and aware of all aspects of diversity and inclusion

- Develop programs that support diversity education and awareness
Our Programs
- Networking and mentoring opportunities with corporate leaders and peers

- Community outreach for local high school teens and college students

- Educational and development programs sharing best practices in diversity for businesses and professionals

- Awards and recognition programs to promote diversity initiatives