ILDC November Meeting

Wednesday, November 12, 2014 from 12:00 PM to 1:30 PM (CST)
Event Details
Join the IL Diversity Council for our final monthly meeting of 2014 as we celebrate Doug Harris of The Kaleidoscope Group commemorate his 25th anniversary in the Diversity & Inclusion space. Having worked with countless industry trailblazers throughout this time, his journey has been exciting and empowering,. As a partner of the IL Diversity Council, Mr. Harris will share some of the highlights, insights and lessons learned from his experiences to  pave the way for new leaders in the D&I field.
We would also like to invite you to listen to Doug's new broadcast "Diversity Hour of Power" on WGN internet radio that will take place every Monday from 2-3 p.m. This will be an exciting discussion around the evolution of Diversity & Inclusion that you won't want to miss!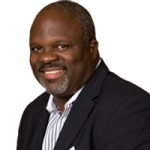 Doug Harris is the Chief Executive Officer of The Kaleidoscope Group with over 20 years of experience in the field of diversity & inclusion consulting. Prior to joining Bea Young Associates in 1993, Doug worked for several years as a consultant and trainer for Harbridge House, Inc. where he facilitated diversity & inclusion education sessions with senior executives of Fortune 500 organizations.  Today, as the leader of The Kaleidoscope Group, Doug empowers organizations to achieve their diversity and inclusion goals. His knowledge and expertise guides organizations through the creation of customized strategies that address the specific diversity needs of the business. He has extensive experience working with senior executives to champion diversity and develop commitment and enthusiasm across all employee groups.  His energy and passion for the work is contagious and people seldom walk away without a memorable experience.  Some of Doug's clients include: Blue Cross Blue Shield, Coca-Cola Enterprise, CNA, Gulfstream Aerospace Corporation, John G. Shedd Aquarium, Farmer's Insurance, McDonald's Corporation, Nationwide Insurance, Northwestern Memorial Hospital, Northwestern University Kellogg School of Management, Provena Health, The Federal Reserve Banks, The Wharton School, Watson Wyatt Worldwide, and several nonprofit social service/government agencies.
Doug's extensive experience in managing cultural differences extends into the global arena. He has designed and delivered global strategic consulting solutions and cultural education workshops for Caterpillar, Dana Corporation, Duracell, Hewlett-Packard, Northrop Grumman, and Owens Corning.  Doug is also called upon as an Executive Coach to assist leaders in understanding their role in championing diversity & inclusion.   His engaging style and unique ability to give diversity meaning at all levels of the organization has made him a sought after and renowned diversity expert, presenter and facilitator.
Doug's roots in diversity began with Procter & Gamble and Scott Paper where he served as an employee relations specialist, sales trainer and sales professional. His diversity journey continued as Founder and President of Samuel Roberts & Associates, where he capped ten years of experience as an executive search consultant specializing in minority recruitment.  His work in executive search spanned from entry-level professional assignments to senior executive level positions.
He also serves as a subject expert for local and national newspapers and radio stations, on issues relevant to diversity & inclusion. Along with numerous presentations Doug delivers for clients worldwide, he is also in demand as a speaker for various organizations and associations such as the Conference Board, the Society for Human Resource Management (SHRM), local SHRM Chapters, Linkage, Inc., etc.
In keeping with his personal commitment to serve the community, Doug works actively to develop mentoring programs for students that promote education and build self-esteem. He assisted in designing diversity curriculum for the Chicago Catholic Schools and also acts as a mentor to students at Learn Charter School.  He recently developed and launched The Kaleidoscope Group Youth Practice to assist underserved youth in the Chicagoland and surrounding communities and is working with Tufts University to design and implement a student leadership development program.
Doug holds degrees in Economics and Sociology from Tufts University.
When & Where

Chicago South Loop Hotel
11 W 26th St
State Street Room
Chicago, IL 60616


Wednesday, November 12, 2014 from 12:00 PM to 1:30 PM (CST)
Add to my calendar
Organizer
Mission & Vision
Our History
Organized in 2012, the Illinois Diversity Council (ILDC) is committed to fostering a learning environment for organizations to grow and leverage their knowledge of diversity. The ILDC is a great opportunity for professionals, students and organizations to learn diversity best practices from the top corporate leaders.
Our Mission
Enhance appreciation for and understanding of the value of diversity and inclusion. We will achieve success through the efforts and activities which:
▪ Advance corporate leadership education/awareness of the varied dimensions of diversity
▪ Commit leaders to discuss issues and challenge attitudes, and promote organizational changes that support diversity
▪ Promote outreach efforts to our youth that inspire mutual respect and understanding
Our Vision
  We are committed to transforming our workplace communities into environments where people are valued for their uniqueness and differences, and are confident that their contributions matter.
Our Goals
▪ Promote diversity and inclusion in the workplace and community
▪ Develop leaders who are educated and aware of all aspects of diversity and inclusion
▪ Develop programs that support diversity education and awareness
Our Programs
▪ Networking and mentoring opportunities with corporate leaders and peers
▪ Community outreach for local high school teens and college students
▪ Educational and development programs sharing best practices in diversity for businesses and professionals
▪ Awards and recognition programs to promote diversity initiatives