ILDC May Meeting

Wednesday, May 13, 2015 from 12:00 PM to 1:30 PM (CDT)
Event Details
 Join the ILDC at National Louis University at  our May Monthly Meeting! This meeting is an opportunity to learn more about the ILDC, our events and programs, and hear from our presenter Dr. Gilo Kwesi Logan who will speak on "Stereotype Threat and Diversity Management Leadership:  What You Think Can Hurt You". Lunch will be provided to the first 30 attendees.  We hope you are able to join us, and make sure to bring your business cards!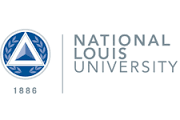 Speaker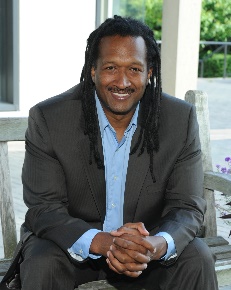 Dr. Gilo Kwesi Logan
Diversity Consultant, Educator, Writer & Speaker
Logan Consulting Services, LLC
Adjunct Faculty, Diversity & Social Justice
Northeastern Illinois University
Harper College
Bio
Dr. Gilo Kwesi Logan is an internationally recognized diversity consultant, educator, writer and speaker. Currently, he serves as President of Logan Consulting Services, adjunct faculty of diversity and social justice in Chicago, IL, and is a member of the Illinois Diversity Council. Logan Consulting Services provides diversity and inclusion solutions, helping corporations, educational institutions, and law enforcement agencies meet the challenges of working and living in a global society.
Dr. Logan is recognized as a skilled facilitator. He focuses on enabling leaders to discover the insights necessary to transform themselves and guide the transformation of their institutions and organizations. His areas of expertise include mission driven diversity management, transformative leadership, culturally relevant pedagogy/multicultural education; and the design and development of learning experiences. Also, success strategies for all students, first generation college students, and developing intercultural competencies. He has research expertise in ethnic identity development.
Dr. Logan is founder and former executive director of S.O.U.L. Creations, has a B.S. in business marketing from Southern Illinois University, and uniquely, holds degrees in both elementary education and a doctorate in adult and continuing education, both from National Louis University. Dr. Logan is a culturally-focus world traveler with eight years of personal travel experience living in 23 countries throughout North and Central America, the Caribbean, South Pacific, Southeast Asia, India, the Middle East, and West Africa.

Topic
Stereotype Threat and Diversity Management Leadership: What You Think Can Hurt You

Description
Ground-breaking social psychology research on stereotype threat reveals ways that threats to our identities exert a powerful stranglehold on our psyche, behavior, and management style. Stereotypes can penetrate individuals and profoundly affect performance, thus negatively impacting the work environment and organizational productivity, including moral, commitment, networking and relationship building, problem solving, personal productivity, and profits. Stereotype threat may play a critical role in talent acquisition, the retention of diverse populations, and the promotion of top performers. These competencies help strengthen organizational capabilities and build effective diversity management so that organizations deliver on their mission and reach their goals.
*Please note: Use the designated NLU elevators in the lobby and exit the 2nd floor where you'll into the main NLU reception area. Then you'll take a second set of elevators to the 4th floor. There will be signage posted to direct you. 
When & Where

National Louis University
122 South Michigan Avenue
Room 4012/14 – 4th floor - Use the NLU elevators in the lobby to the 2nd floor to the NLU reception area. Take a second set of elevators to the 4th floor
Chicago, IL 60603


Wednesday, May 13, 2015 from 12:00 PM to 1:30 PM (CDT)
Add to my calendar
Organizer
Mission & Vision
Our History
Organized in 2012, the Illinois Diversity Council (ILDC) is committed to fostering a learning environment for organizations to grow and leverage their knowledge of diversity. The ILDC is a great opportunity for professionals, students and organizations to learn diversity best practices from the top corporate leaders.
Our Mission
Enhance appreciation for and understanding of the value of diversity and inclusion. We will achieve success through the efforts and activities which:
▪ Advance corporate leadership education/awareness of the varied dimensions of diversity
▪ Commit leaders to discuss issues and challenge attitudes, and promote organizational changes that support diversity
▪ Promote outreach efforts to our youth that inspire mutual respect and understanding
Our Vision
  We are committed to transforming our workplace communities into environments where people are valued for their uniqueness and differences, and are confident that their contributions matter.
Our Goals
▪ Promote diversity and inclusion in the workplace and community
▪ Develop leaders who are educated and aware of all aspects of diversity and inclusion
▪ Develop programs that support diversity education and awareness
Our Programs
▪ Networking and mentoring opportunities with corporate leaders and peers
▪ Community outreach for local high school teens and college students
▪ Educational and development programs sharing best practices in diversity for businesses and professionals
▪ Awards and recognition programs to promote diversity initiatives