ILDC February Meeting

Wednesday, February 11, 2015 from 12:00 PM to 1:30 PM (CST)
Event Details
 Join the ILDC at Deloitte's downtown office as we kickoff the 2015 year with our February Monthly Meeting! This meeting is an opportunity to learn more about the ILDC, our events and programs, and hear from our presenter Beth B. Carroll who will speak on "One Size Does Not Fit All…How Traditional Incentive Models do not Address Diverse Paths to Success". Lunch will be provided & make sure to bring your business cards!
We hope you are able to join us, we would love to have you engaged.

See below for more information about our speaker and educational topic 
Speaker: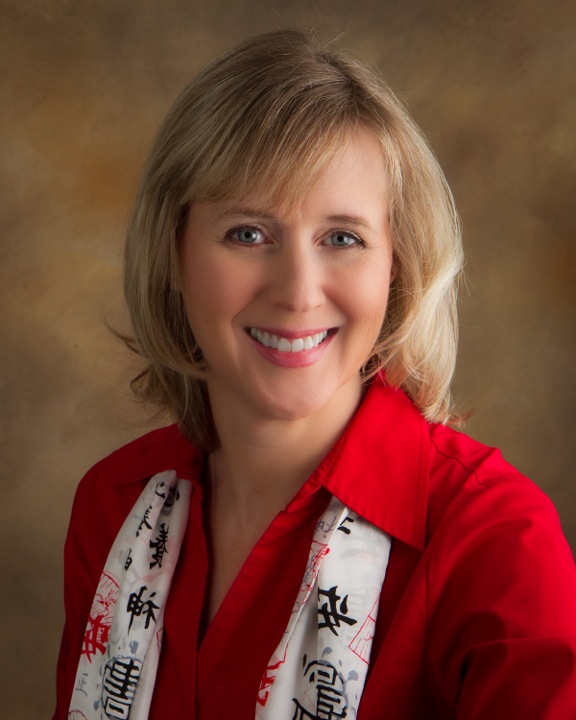 Beth B. Carroll, CCP, GRP, CSCP
 Managing Principal
 website www.ProsperioGroup.com



 
Bio
Beth Carroll is the founder and Managing Principal of Prosperio Group. She has worked with clients who are in high growth or start-up mode as well as with Fortune 100 companies. Beth cares deeply about creating long-term relationships with her clients as through these relationships she has witnessed many of the pitfalls that clients can run into during the early months of a new plan design and has adapted Prosperio Group offerings to address these needs in a way no other consulting firm can match. Beth holds a Bachelor of Arts from Bucknell University, a Master of Arts from the University of Chicago, and an MBA from Northwestern's Kellogg Graduate School of Management. She is also a World at Work Certified Sales Compensation Professional (CSCP), Certified Compensation Professional (CCP), and Global Remuneration Professional (GRP). Prior to founding Prosperio Group, Beth was a Senior Consultant with Towers Perrin and owner of The Cygnal Group.

Topic
One Size Does Not Fit All…How Traditional Incentive Models do not Address Diverse Paths to Success

Description
Traditional incentive models tend to follow one of two paths, a straight commission approach for sales reps or an annual bonus plan based on a weighted allocation of corporate, division and individual performance. Neither approach allows for consideration of the diverse paths employees can take to attain success, nor do they provide the right balance necessary for truly motivational incentive plans. Beth Carroll is a leading compensation expert, with 18 years of experience developing incentive plans for every manner of role in a wide variety of industries. She has seen the benefits that can be gained from a morale and inclusion perspective when the metrics within an incentive plan are broadened to include financial and strategic measures, short-term and long-term performance horizons, and goals that require individual success as well as team work. By providing a more sophisticated incentive plan that is tailored to the multi-faceted nature of the role, individuals who succeed in that role can find different paths to being rewarded. Beth's team takes both the math and psychology of incentive compensation and brings them together to help companies achieve improved employee engagement and more profitable bottom line results.
When & Where

Deloitte
111 South Wacker Drive
15th Floor
Chicago, IL 60606


Wednesday, February 11, 2015 from 12:00 PM to 1:30 PM (CST)
Add to my calendar
Organizer
Mission & Vision
Our History
Organized in 2012, the Illinois Diversity Council (ILDC) is committed to fostering a learning environment for organizations to grow and leverage their knowledge of diversity. The ILDC is a great opportunity for professionals, students and organizations to learn diversity best practices from the top corporate leaders.
Our Mission
Enhance appreciation for and understanding of the value of diversity and inclusion. We will achieve success through the efforts and activities which:
▪ Advance corporate leadership education/awareness of the varied dimensions of diversity
▪ Commit leaders to discuss issues and challenge attitudes, and promote organizational changes that support diversity
▪ Promote outreach efforts to our youth that inspire mutual respect and understanding
Our Vision
  We are committed to transforming our workplace communities into environments where people are valued for their uniqueness and differences, and are confident that their contributions matter.
Our Goals
▪ Promote diversity and inclusion in the workplace and community
▪ Develop leaders who are educated and aware of all aspects of diversity and inclusion
▪ Develop programs that support diversity education and awareness
Our Programs
▪ Networking and mentoring opportunities with corporate leaders and peers
▪ Community outreach for local high school teens and college students
▪ Educational and development programs sharing best practices in diversity for businesses and professionals
▪ Awards and recognition programs to promote diversity initiatives