Multiple Dates
IL: TOP Sales Trainers - Potential $180K+ /yr!*
Description
WINNERS Don't Settle!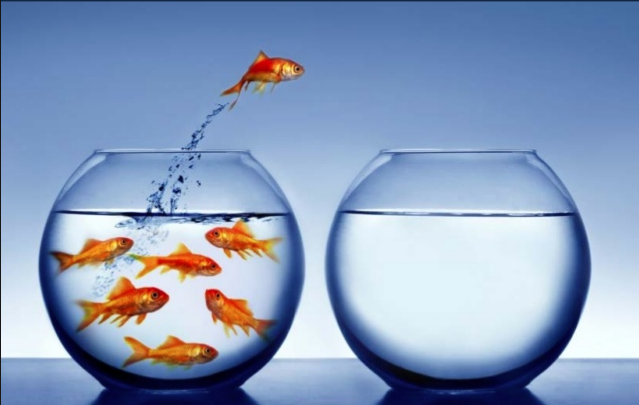 Earn 50%+ Commissions Selling HIGH Ticket Real Estate Training For One of The FASTEST Growing Real Estate Teams In The U.S.
You've always been the leader. Every company you've ever worked for, every organization you've ever belonged to, every committee that gets assmbled, every contest you've ever entered. It's predictable. Somehow by the time the dust settles, you are always the person everyone chooses to be in charge.
You've always picked up the slack. With responsibility comes more hours however, and working more isn't necessarily all that smart. What are you earning now? Do you feel you're paid what you're worth? Do you feel unappreciated and underpaid for the work you do?
Let Us OVERPAY You!
Have you ever been a national speaker, a sales manager, a telemarketer? What were you paid for your efforts? Ten percent? Twenty percent? PARTNER WITH US. You're running the show anyway. You may as well get paid... in fact, let us OVERpay you, not ten or twenty percent, but 50%+ for certified sales affiliates. Very few industries pay as much as the real estate education industry. Nationally, real estate seminars can range from $2,000 to $65,000 a pop. It's not uncommon for our affiliates to earn well over $100,000* whether they become real estate investors or not. Our business model is among the fastest growing, and most competitively priced in the industry, and our nationwide workshop attendance is filled by hungry sales people like you! Do you have what it takes to earn a $10,000 commission for ONE sale? How many sales could you make in one month? If you have a track record of success and can prove it, we'd like to schedule an interview with you prior to you attending our sales orientation on Thursday. At our 2hr sales orientation, you'll learn why national team building is the next level for real estate investors TODAY! On Thursday we will
Train you on the ONLY curriculum based, ongoing, and scalable education platform in the industry.

Train you on a plan that has assisted students, in our community, to a net worth over a million dollars in controlled assets.

Train you on how you can be involved in the properties that we are involved in.

Train you on a working business model you can adopt to your home office instead of fighting traffic.

Train you on the various ways to make money, and how to be wealthy with real estate strategies.

Train you on how you to be done interviewing for jobs and comprehensively teach your children how to DO the same!
WE ARE LOOKING FOR PEOPLE WHO WANT TO LEAD!
In Sales/Marketing: If you enjoy getting out, leading teams, and being around people, attending our wealth building workshops and real estate seminars, this can help you to network and get to help other people interested in real estate investing get started with their home based business. You can do most all your work from home! Once certified, our sales agents are paid to enroll new real estate investing training associates. You will be paid on Tuesday's & Friday's (a whopping 8X a month).
We create successful real estate investors and we have the results to prove that our system works. You must be coachable, willing to work very hard, dedicated, and most importantly passionate about the field of REAL E$TATE. We are very selective of whom we work with, and timing is everything. NOW IS THE TIME to make YOUR move towards building wealth.
Register for our real estate orientation and learn how your prospects can build that massive and passive income working with us. We have local offices and we work with our associates, making sure they are successful.
CHANGE YOUR FINANCIAL FUTURE, Register Above!
IMPORTANT: Once you register for our orientation, you will receive an email or phone call to confirm your appointment. Once confirmed, we will send you a confirmation with our office address and the location of the orientation. If you need immediate assistance, please use the contact link above.
Your prospects will learn different real estate financing strategies with or without their money through Self Directed IRA's, HSA's, Private Funding, Hard Money Lenders, Short Sales, Foreclosures & REO's, Fix & Flips, Rehabbing, Tax Liens, Wholesaling, Buy & Hold, Rent or Least Options, No Money, No Credit Acquisition, Subject To Investing, Multi Units or Apartment Complexes, Seller Financed Notes, Commercial Investments, and much more!
Sales & Marketing Training accessible 24/7
No Muscle or Experience Needed!
Get Motivated, Get Educated, and Get Compensated!!
*Results may vary. Income does not reflect the income of the average affiliate with our team. This ad describes an opportunity that is commission only - which means not only is there no maximum income, there is also no minimum an affiliate will earn.