IL Diversity Council March Meeting

Wednesday, March 11, 2015 from 12:00 PM to 1:30 PM (CDT)
Event Details
 Join the ILDC at Spertus Institute for Jewish Learning and Leadership  for our March Monthly Meeting! This meeting is an opportunity to learn more about the ILDC, our events and programs, and hear from our presenter, Stacey Flint  the Director of Enrollment Management at the Spertus Institute for Jewish Learning and Leadership, who will speak on the topic; "Bridge Building: Transforming Cross Cultural Relations to foster Sustainable Business". COUNTRY Financial has sponsored our kosher lunch that will be provided to the first 30 attendees. Be sure to bring your business cards!
We hope you are able to join us, we would love to have you engaged.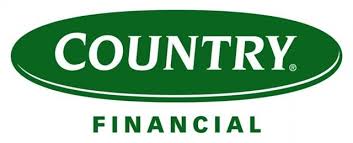 Presenter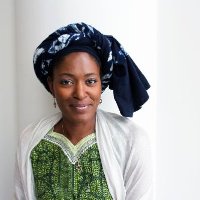 Stacey Flint
Director of Enrollment Management
Spertus Institute for Jewish Learning and Leadership 
Bio
Stacey is originally from Cincinnati, Ohio where she attended the University of Cincinnati earning a B.A. in Political Science and a Certificate in Judaic Studies. She took some time to study abroad in Nairobi Kenya and upon moving to Chicago obtained a master's degree in Urban Planning and Public Policy from University of Illinois – Chicago (UIC). Stacey was among the inaugural cohort of Spertus/Northwestern's Certificate in Jewish Leadership. Her career is rich with experience working in non-profit and civic organizations. She began as the Policy Director for Chicago's Jewish Council on Urban Affairs (JCUA) involved advocating for housing reform, criminal justice, and Jewish/African-American dialogue. Followed by rewarding work with non-profit real estate development included acting as Senior Director of Real Estate Development at Bethel New Life, and then as Associate Executive Director of North Lawndale Development Corp. Stacey now utilizes her senior level experience to help the next generation of non-profit leaders benefit from Masters and doctoral programs at Spertus Institute for Jewish Learning and Leadership as well as completing a Masters in Jewish Studies. Stacey is passionate about Jewish African American relationship building and is a member of the Jewish Black Business Alliance, American Jewish Congress-Access Board, and the Jewish Council on Urban Affairs. 

Topic
Bridge Building: Transforming Cross Cultural Relations to foster Sustainable Business

Description
Transforming Cross Cultural Relations to foster sustainable business requires that organizations adopt competencies of awareness that they may not be fully informed, preparedness and coping strategies for cross cultural engagement; along with a clear and strong sense of their own values that respects diversity and inclusion. Jews and African Americans are most often linked together in the 20th century Civil Rights movement. Injustices in the political and social spheres culminated in Jewish and Black comparisons and collaboration. At the height of the Civil Rights era, Jews and Blacks marched together in Selma and challenged housing discrimination in Chicago. However, we don't hear stories before Civil Rights, especially from the 19th century. Indeed, African Americans and Jews had long been finding humanity in one another, sharing a bond that few communities have yet to replicate. This relationship was at the core of: the Tin Pan Alley boom, the NAACP, the Congress of Racial Equality, and business opportunities in the South and academia. But how were these relationships built? We'll explore some interesting and unlikely partnerships and discuss the benefits of culturally diverse business relationships; such as, they are more likely to identify customer gaps and create strategies that target those groups. Ultimately, Cross Cultural Relations encourages and enhances creative problem solving, innovation and reduces challenges and risk in our respective disciplines and business industries.
When & Where

Spertus Institute for Jewish Learning and Leadership
610 South Michigan Avenue
Chicago, IL 60605


Wednesday, March 11, 2015 from 12:00 PM to 1:30 PM (CDT)
Add to my calendar
Organizer
Mission & Vision
Our History
Organized in 2012, the Illinois Diversity Council (ILDC) is committed to fostering a learning environment for organizations to grow and leverage their knowledge of diversity. The ILDC is a great opportunity for professionals, students and organizations to learn diversity best practices from the top corporate leaders.
Our Mission
Enhance appreciation for and understanding of the value of diversity and inclusion. We will achieve success through the efforts and activities which:
▪ Advance corporate leadership education/awareness of the varied dimensions of diversity
▪ Commit leaders to discuss issues and challenge attitudes, and promote organizational changes that support diversity
▪ Promote outreach efforts to our youth that inspire mutual respect and understanding
Our Vision
  We are committed to transforming our workplace communities into environments where people are valued for their uniqueness and differences, and are confident that their contributions matter.
Our Goals
▪ Promote diversity and inclusion in the workplace and community
▪ Develop leaders who are educated and aware of all aspects of diversity and inclusion
▪ Develop programs that support diversity education and awareness
Our Programs
▪ Networking and mentoring opportunities with corporate leaders and peers
▪ Community outreach for local high school teens and college students
▪ Educational and development programs sharing best practices in diversity for businesses and professionals
▪ Awards and recognition programs to promote diversity initiatives