About this Event
iiwii is set to be officially exhibited for the first time in the City of New York in July, 2019, as the innovative online museum created by actor and artist, Takumi Bando, offers people in New York a new way of enjoying arts! iiwiii is designed to allow artists from different parts of the globe to display their works to arts enthusiasts worldwide.
Art has been described as a means of expressing one's self and while many people seemingly find it difficult to understand arts. In line with his goal of breaking the barrier between art and Japan and ultimately creating a connection between art and the world, Takumi Bando launched iiwii, in collaboration with some of the finest artists in the world. Takumi is consequently bringing his amazing innovation to art lovers in New York with the exhibition of iiwii for the first time ever.
iiwii is particularly unique as it uses the Blockchain system in addition to 3D and AR technology to create an unprecedented way of experiencing art. iiwii is coming to New York, being the heart of the art world, which will also serve as a motivation for artists across the globe and bring more attention to arts.The exhibition will feature showcasing the art, movie, and drama costume, as well as the new lighting installations of Takumi Bando.
This is in addition to the paintings of Sinjae Ahn, which also happens to be her first exhibition. Other artists that will feature at the exhibition include Takuro Okuda, a doll artist, Shino Takeda, ceramicist, and Hideto Hyodo, an acrylic artist. Different items will be displayed at the event, including lighting installations, jewellery pieces, pottery pieces, wall installations, and art and dye art pieces. The exhibition will be held at One Art Space and there will be a press reception on July 25 from 5:30pm to 9pm.
During this exclusive reception, you can meet and greet with artists, as well as enjoy their live painting performance!
Sake from Kikusui, Toki Whiskey and Haku Vodka from Suntory will be served during the reception.
Event it free, but RSVP is necessary.
About the Exhibition:
Venue: One Art Space
(23 Warren St, New York, NY 10007)
Date: July 25th – July 28th, 2019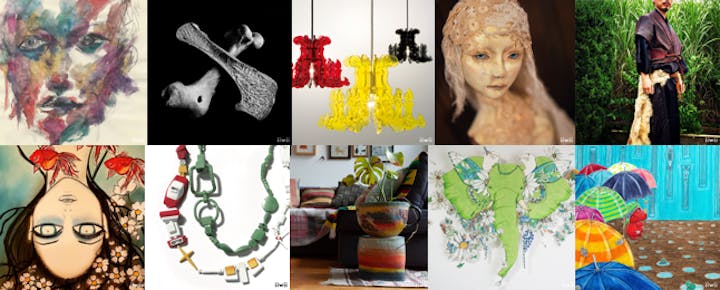 This event is sponsored by Kikusui Sake and Suntory.