Description
Ahmedabad, India
February 22, 2020
Join Invest in the USA (IIUSA) in Ahmedabad, India this February for the Global Banquet Series. The premier business development and educational event connecting EB-5 professionals around the globe!
In Partnership WIth:
IIUSA is pleased to be presenting this opportunity in conjunction with the Global Investment Immigration Summit (the "Summit").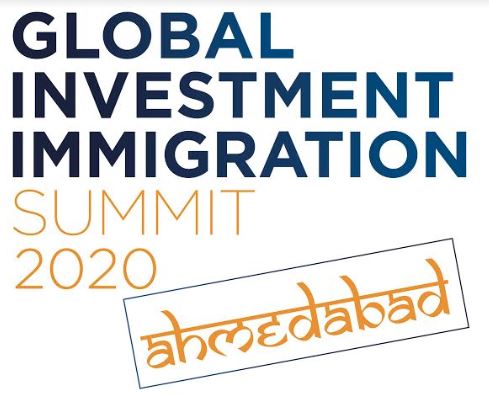 Who Should Attend?
Regional Centers
International agents and other intermediaries
Attorneys
EB-5 investors
Sponsorship Opportunities:
IIUSA is pleased to offer its members a unique sponsorship opportunity for the joint event. Benefits of sponsorship to include:
Speaking role on the "IIUSA EB-5 Experts" panel during the Global Investment Immigration Summitt (GIIS)
Two (2) Complimentary tickets to the GIIS
Exhibit booth at the GIIS
Branding as the "EB-5 Reception Co-Sponsors" in all IIUSA and GIIS marketing and event pages.
To discuss the event or sponsorship please email mckenzie.penton@iiusa.org or give us a call at (202) 795-9667.
Tickets:
Individual tickets to the evening reception are available through IIUSA to contact us at info@iiusa.org. Full conference tickets can be secured here.
Thank you to our Sponsors