Description



Key Insights into the Russian EB-5 Market
Opportunity to attend the webinar live is limited, register now
The IIUSA Investor Market Webinar Series is the association's latest digital resource, curated to provide our listeners with key insights into the most important investor markets around the globe.
With the ever-changing EB-5 landscape, this series will cover established, emerging markets and growing markets. In the year ahead, we look forward to providing updates on critical investor markets around the world including India, Vietnam, Turkey, and Brazil, just to name a few.
This month we are excited to feature the quickly growing and rapidly evolving EB-5 investor market of Russia. Our expert panelists will draw on their in-depth market knowledge to provide listeners with unique insights and answer questions during this live and interactive event.
Key Topics
What the data is telling us;
Socioeconomic considerations for projects and investors;
Transfer of fund requirements or concerns;
Russian investor project preference (location, industry, etc)
And More!
Our Panelists

Sponsorship Opportunites

IIUSA is pleased to offer EB-5 stakeholders the opportunity to sponsor our latest educational initiative. To learn more about sponsorship opportunities please explore our sponsorship guide here or contact mckenzie.penton@iiusa.org.
Thank You to Our Sponsors & Partners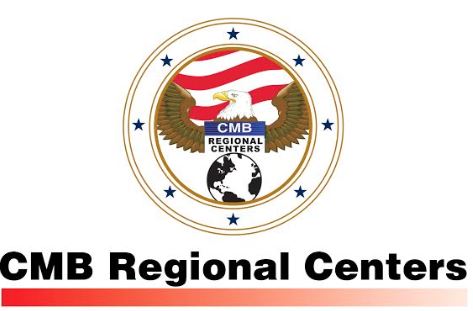 CMB is one of the oldest active regional centers in the EB-5 industry with over 22 years of experience. Today, CMB has over 5,700 investor families from 100+ countries that have chosen to invest in a CMB partnership. Over 4,800 CMB investors have achieved I-526 approval, 1,200 have achieved I-829 approval and over $600 million has been returned to our investors...Learn More

Pine State Regional Center®, a subsidiary of the Arkansas Capital Corporation, is designated as an EB-5 Regional Center by the United States Citizenship and Immigration Services (USCIS). Drawing on a combined 63 years of experience, it is dedicated to continuing that success through its EB-5 investment offerings, providing confidence and security for its EB-5 investors...Learn More
Translation provided by:

Rostova Westerman Law Group handles a wide variety of immigration matters from consultation to completion, including family-based and employment-based non-immigrant and immigrant visas, EB-5 investor green cards, LGBTQ immigration, asylum cases, removal proceedings, detention and bonds, criminal and fraud waivers, appeals, federal court litigation, and naturalizations among other immigration services throughout Fort Lauderdale, Miami, and Palm Beach...Learn More

Based in Moscow, Second Wind LLC specializes solely on sourcing EB-5 customers in Russia and CIS (former USSR). Our main goal to provide best solution to clients willing and ready to permanently move to the US on the basis of EB-5 visa through wide network of US-based EB-5 lawyers, regional centers, education and real estate professionals. We source EB-5 clients using public events, media channels, investment banking and real estate partners...Learn More
Supporting Partner

The only Telegram-channel in the Russian language dedicated to real estate investments and Citizenship by Investments programmes with more than 6,500 readers. Daily publications and news, investment opportunities, markets updates, highlights and analyses, countries and programmes rankings and reviews...Learn More