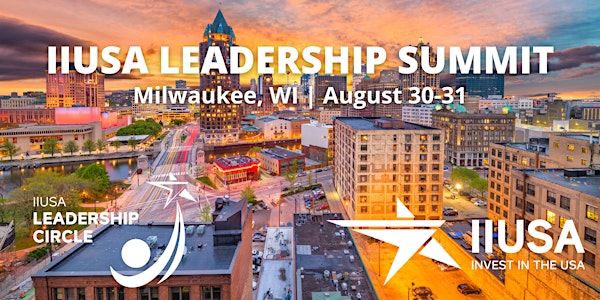 IIUSA 2022 Leadership Summit
Join IIUSA and EB-5 industry leaders for a two-day summit to discuss the future of the EB-5 Regional Center Program and the association.
When and where
Location
Kimpton Journeyman Hotel 310 East Chicago Street Milwaukee, WI 53202
About this event
This August 29-31, Invest in the USA (IIUSA) will convene the members of its Leadership Circle for a two-day Leadership Summit in Milwaukee, WI. The purpose of the Summit is two-fold:
First, with the recent reauthorization of the EB-5 Regional Center Program, the association and the industry have long-term stability. Accordingly, it is time to strategically plan for the future.
Secondly, we would like to recognize the contribution and commitment all IIUSA Leadership Circle members have made to IIUSA and its government affairs initiatives.
Key Topics Include:
Continued and expanded government affairs strategy (Congress, White House, USCIS);
"New" advocacy priorities post-reauthorization (visa relief, additional visas, improved processing, etc);
Public relations;
Association growth & membership expansion;
International market development and education
General Schedule:
8/29 - Welcome Reception 5:00-7:00pm CT (Founders Room)
8/30 - Work sessions 9:00am - 6:00pm CT
8/31 - Work sessions 9:00am - 12:00pm CT
Tickets:
Each member organization of the IIUSA Leadership Circle can register up to 3 representatives. Registration is complimentary. To secure your tickets, email info@iiusa.org to receive your custom registration link.
Not a Member of the IIUSA Leadership Circle?
If you are not a member of the IIUSA Leadership Circle but are interested in participating in this event, we invite you to learn more about the many benefits of leadership here. To discuss participation in leadership, contact IIUSA Executive Director Aaron Grau at aaron.grau@iiusa.org.