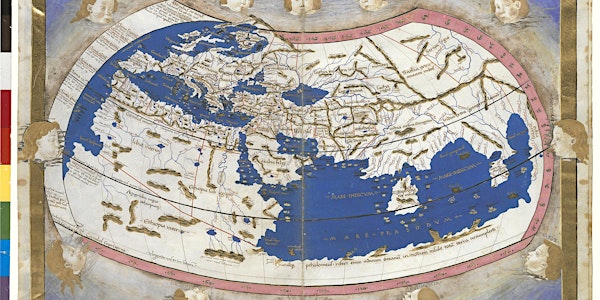 IIIF Showcase: Unlocking the World's Digital Images
When and where
Location
Institutum Patristicum Augustinianum 25 Via Paolo VI 00193 Roma Italy
Description

On Tuesday, 6th of June 2017, the International Image Interoperability Framework (IIIF) community is hosting a one day event describing the power and potential of interoperable image delivery over the Web. Embraced by large and growing number of the world's leading research and cultural heritage organizations, IIIF provides an open framework for publishing digital image-based resources, to be viewed, shared, cited, annotated, and more by any compatible image-viewing application. This showcase event will provide an introduction to IIIF, exploring how institutions are leveraging IIIF to improve image delivery solutions, while simultaneously providing new and rich features and functionality for a world-class end user experience. As a community-driven initiative, we welcome anyone with an interest to participate in this growing movement and take advantage of the common framework.
This event will be valuable for organizational decision makers, repository and collection managers, software engineers; for cultural heritage or STEM (science / technology / engineering / medicine) institutions; or for anyone engaged with image-based resources on the Web. It is intended for people who have not been involved with IIIF in the past to quickly get up to speed and understand the community and its benefits.
This event will be conducted in English. Attendance is free, and widespread dissemination of the event is encouraged. Registration is required in order to ensure that we do not exceed the capacity of the venue.
Schedule:
10am-11am: Morning coffee and registration

11am-11:40ampm: Welcome, and Introduction to IIIF

11:40am-12:45pm: Benefits of IIIF APIs and Software

12:45pm-2pm: Lunch on your own

2pm-3:15pm: Benefits of IIIF Community and Interoperable Content

3:15pm-4:15pm: IIIF Futures: Discovery, A/V, and Beyond!

4:15pm-4:30pm: Break

4:30pm-5:30pm: Further exploration, demos, and Q&A light refreshments served
Additional program details are available at https://2017iiifconferencethevatican.sched.com/tag/Showcase
Following this showcase event, the 2017 IIIF Conference will take place June 7-9, 2017 at the Institutum Patristicum Augustinianum. If you would like to attend the 3-day Conference, please register at https://iiif-conference-vatican2017.eventbrite.com. On Monday, June 5, prior to the Showcase event, the Mirador Viewer and Universal Viewer interest groups will be meeting - to RSVP, please indicate your plans in this registration form.
All IIIF events are covered by the IIIF Code of Conduct.
Sponsors
This conference is sponsored by:
For more information, see our Call for Sponsors.
Image courtesy of the Biblioteca Apostolica Vaticana (Vatican Library, BAV_7 Urb.lat.274, ff. 74v-75r).