IIIF Showcase and Workshop: Opportunities for Innovation in Ireland

Tuesday, March 13, 2018 from 10:30 AM to 3:30 PM (GMT)
Event Details
The Digital Repository of Ireland, UCD Library, and DARIAH Ireland are hosting an event on 13th March 2018 focusing on the International Image Interoperability Framework (IIIF), an approach to sharing digital images and other media that is revolutionising the way images are experienced on the Web. The day will be composed of a Showcase and a Workshop.
The morning Showcase is geared toward individuals and institutional representatives interested in learning about the basics and benefits of IIIF. It will feature talks from institutions and digital agencies using IIIF, including the Digirati, the IIIF Consortium, the Digital Repository of Ireland, University College Dublin, and the National University of Ireland Galway. Topics covered include an intro to IIIF, implementations in Ireland, future directions, crowd-sourcing and annotations, IIIF communities of interest, and how to get involved.
The afternoon Workshop provides opportunities to explore the interests and use cases of attendees, while also offering a forum for developers and others who have already started working with IIIF.
Registration covers participation in both the Showcase and Workshop.
AGENDA
Morning Showcase
10:30-10:35: Welcome (Natalie Harrower)
10:35-10:45: IIIF Opportunities for Ireland (John Howard)
10:45-11:15: Intro to IIIF (Tom Crane)
11:15-11:45: How to get involved and Community Highlights (Glen Robson)
11:45-12:15: Q & A
Implementation stories (10 mins each)
12:15-12:25: Stuart Kenny (DRI)
12:25-12:35: Peter Clark (UCD)
12:35-12:45: Cillian Joy (NUIG)
12:45-13:00: Q & A
Lunch break (light lunch provided)

Afternoon workshop
14:00-15:30 Practical workshop to address implementation challenges. The idea here is to help you move closesr to implementation.

About IIIF:

IIIF is a community-drive initiative that has been adopted widely by libraries, museums, archives, software companies and other organizations in a remarkably short period of time. IIIF enables fast, rich zoom and pan delivery of images, manipulations, annotations, and the assemblage or comparison of images from other IIIF-based resources across the web, regardless of source. The more repositories that adopt it, the better it becomes as a shared resource. For more information, see: http://iiif.io/community/faq/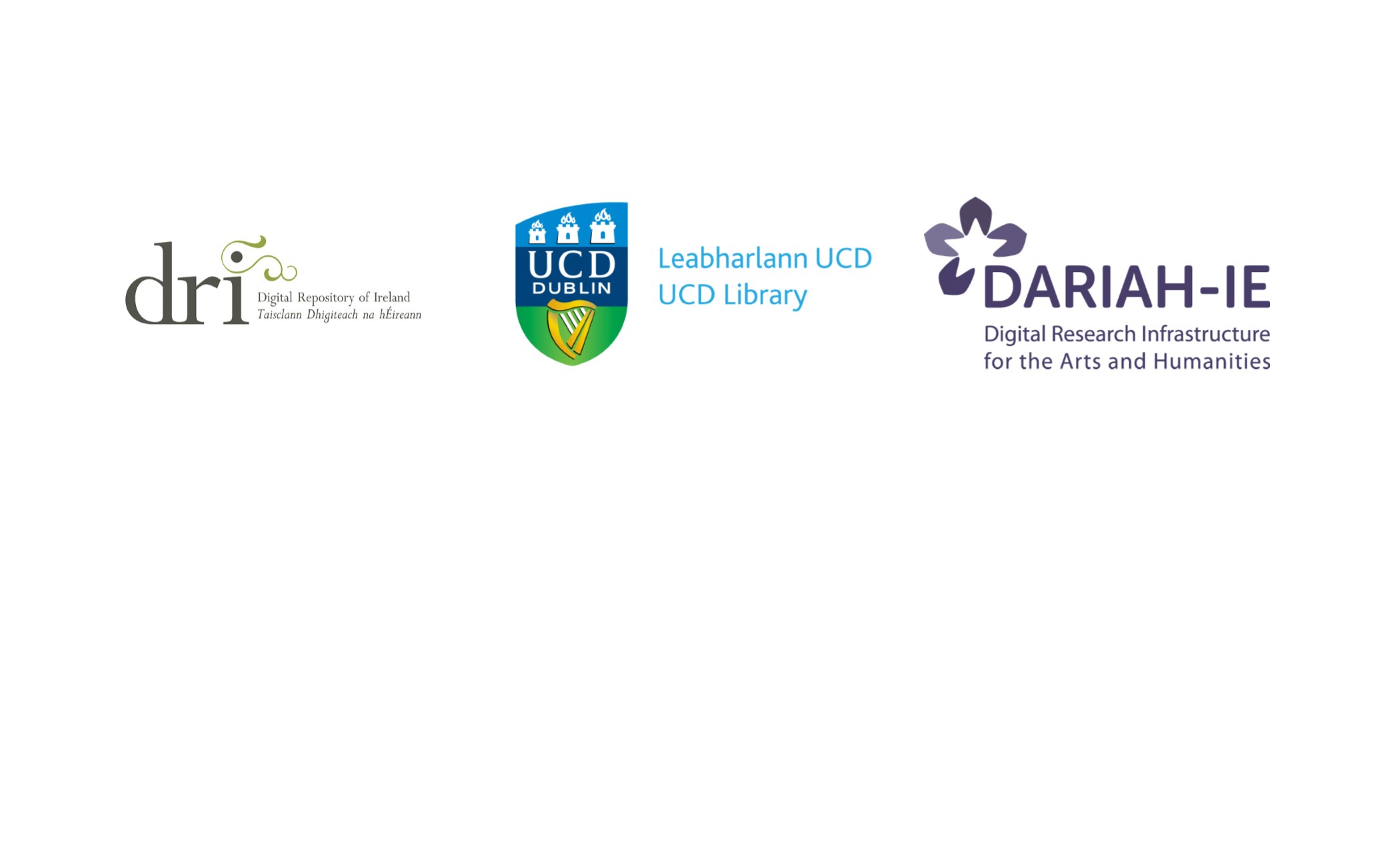 When & Where

The Royal Irish Academy
19 Dawson Street
Dublin
Ireland


Tuesday, March 13, 2018 from 10:30 AM to 3:30 PM (GMT)
Add to my calendar
Organizer
The Digital Repository of Ireland is a national trusted digital repository for Ireland's social and cultural data. The repository links together and preserves both historical and contemporary data held by Irish institutions, providing a central internet access point and interactive multimedia tools. As a national e-infrastructure for the future of education and research in the humanities and social sciences, DRI is available for use by the public, students and scholars.