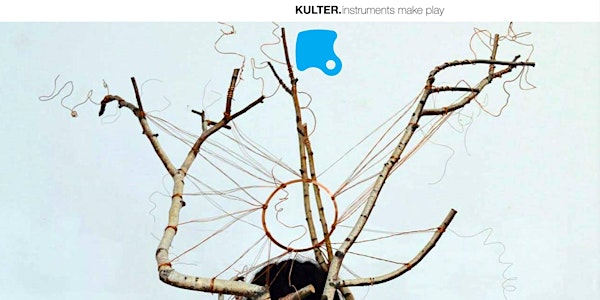 iii No Patent Pending#23
When and where
Location
Dijktheater Tetterode 160 Da Costakade 1053 XD Amsterdam Netherlands
Refund Policy
Contact the organizer to request a refund.
Description
No Patent Pending #23 – Amsterdam
Wednesday April 13th 2016
18:00 – 21:00, at Tetterode / Dijktheater, Da Costakade 160, Amsterdam
Entrance €5*
Presented by Kulter.Instruments_Make_Play, as part of West Wednesdays and as pre-event to the SOTU festival, with thanks to STEIM for technical support.

Dewi De Vree, Patrizia Ruthensteiner, Jeroen Uyttendaele, Jo Caimo, Erfan Abdi, Matteo Marangoni and Dieter Vandoren
No Patent Pending is a nomadic performance series presenting radical interdisciplinary practices that engage with sound, image, space and the body. Imagining new tools to articulate everyday phenomena, extending the body, remapping sense perceptions, hacking and reinventing existing media and codes, creating time and space for events which find their preferred storage medium in the memory of participants.
*free entrance with purchase of No Patent Pending, self-made performative media or Ground (€25)

*this ticket also grants free entrance to the second part of the pre_SOTU evening at Occii Bar
---
iii No Patent Pending#23 program 18:00 – 21:00
Entrance: Tetterode, Da Costakade 160

☼ Vibroplasm by Erfan Abdi = invites the audience to observe the dissipation of a vibratory phenomenon through magnification and translation.

⚓ Ground = graphite interface instrument performance by Dewi de Vree & Jeroen Uyttendaele.

☼ ????? = Jo Caimo brings 50 home made headphones for the audience for us to perform his new piece.
⚓ Lampyridae by Matteo Marangoni & Dieter Vandoren = small portable, handheld devices carried out by the audience turning us into parasites.

☼ Magnetoceptia antennas by Dewi de Vree & Patrizia Ruthensteiner = Sunset time performance (20:30) on the roof !!!

Doors open: 18:00
Performances: 18:30 - 21:00
Book presentation: 19:30

⚠fter Party: 22:00 - 01:00 at Occii Bar, Amstelveenseweg 134: LIVE Roald van Dillewijn & Dj Frankie Vis
---
Links:
iiinitiative.org/event/no-patent-pending-23/
www.sotufestival.com/2016
www.kulter.nl
www.westwednesdays.nl
www.steim.nl

---
Bio's:
Dewi De Vree, Jeroen Uyttendaele, Erfan Abdi, Matteo Marangoni and Dieter Vandoren are iii artists: http://iiinitiative.org/artists/
Jo Caimo and Patrizia Ruthensteiner are currently in residency at iii.
Jo Caimo is a visual artist, composer, performer and musician. He studied media-art at KASK Ghent Belgium. He works with reporting, sound recording, video installation, Gesamtkunstwerk, performance, internet based things. He uses music and new media as a basis to make spatial work. New mainstream media like Skype, bluetooth, html, Wifi, and 3G are used by him in several ways.
http://jocaimo.blogspot.nl/

Patrizia Ruthensteiner is an interdisciplinary artist from Vienna. She creates costumes from parallel universes in which predetermined valuations of subjectivity and physical form are pushed into absurdity. She aims to reverse common concepts of what is defined as plant, animal, human or inanimate, blurring the boundaries of life, theatre, performance, architecture, fashion and sound art.
http://patriziaruthensteiner.tumblr.com/