Creation Operation gives designer's insight into Tick Studio's creative process and how to cultivate creativity in one's daily life.
About this Event
Join the IIDA RMC NOCO City Center for an inspiring hour with Suzanne Tick!
Creation Operation gives designers an insight into Tick Studio's creative process, how to cultivate creativity in one's daily life and how the cycle of nature operates and organizes around the notion of creation.
About our Guest: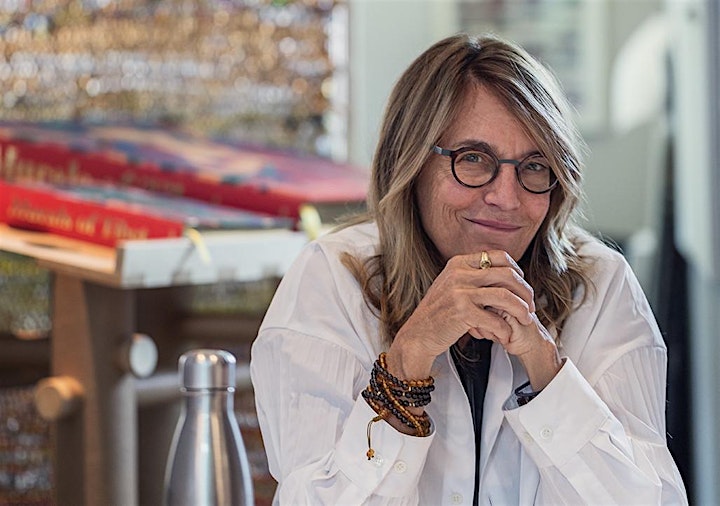 Suzanne Tick maintains a distinguished career as a CEO, textile designer, weaver and Vedic Meditation teacher in New York City. She is currently the Creative Director at Luum, design consultant to Tarkett and Design Partner with Skyline Design. She is known for her intelligent and enthusiastic approach to design in evolving markets, as well as her conviction to provide innovative solutions with a nod towards sustainability and wellness.
In 2021, Suzanne designed Grid State, the contract textile industry's first biodegradable, post-consumer recycled polyester textile for Luum Textiles, furthering her mission of being on the cutting edge of sustainability. Suzanne Tick Inc., an NYC-certified Women Owned Business, operates out of Tick Studio in the East Village where Suzanne works and lives. Tick Studio develops a range of products including glass, floor covering, upholstery, drapery, and wall covering.
The townhouse operates as a new approach in working and living well. Spanning multiple floors including a design studio, weaving workshop and Fifth Floor Meditation Center. The enter provides daily virtual meditation and knowledge talks (and will be held in person once safety measures are under control) and in-person advanced courses on Vedic meditation to engage one's individuality and creativity on a deeper level.
In addition to her industry work, Suzanne maintains a hand weaving practice and creates fine art woven sculptures from repurposed materials on the two looms in the space that are collected and exhibited worldwide. Her work has been exhibited in MoMA, Cooper Hewitt, MAD and Art Basel, as well as collected by private and corporate clients. Suzanne's TedXNavesink Talk: "Weaving Trash into Treasure" presents her unique and personal approach to hand weaving. Suzanne's passions include a scholarly study and practice of Vedic meditation with Thom Knoles and The Soft Road, travel, gardening, cooking and being a mom to her beautiful adult son, Gabe and two cats Cupid and Psyche.