IIDA OHKY Chapter ANNUAL CONFERENCE

Friday, October 26, 2012 from 10:00 AM to 6:30 PM (EDT)
Event Details
 50th, 75th, and 100th ticket purchased will be FREE!!!

EVENT SOLD OUT! NO TICKETS SOLD AT DOOR.
You must have your IDCEC number present at the conference to register CEU's. See FAQ's below for more details.
10:00-10:30 Registration
10:30-10:45 Welcome
10:45-11:45 Modern Textiles; The Early Years  (1 CEU Credit)
This CEU explores the development of post-war modern textiles in the U.S.  It begins with the discussion of two design schools – Cranbrook in America and the Bauhaus in Germany and studies the development of a new modern design language.  The presentation investigates mid-century textile designers and design directors from various companies.  The modern textile movement reflected a turn away from the conventional weaves of the post-war period to simpler textures, cleaner colors and more geometric patterns. Presented by Tim DeFiebre.
Sponsored by: Knoll, Inc.
11:45-12:15 Dorothy Cosonas; Q & A
Following the Modern Textiles CEU, Dorothy Cosonas, Creative Director for Knoll Textiles will share a few of her personal experiences and projects. Best known for her discerning eye for color, she recently culminated arguably the highest honor in her field; the acquisition of seven fabrics designed by her or under her direction, by New York's Cooper-Hewitt, National Design Museum for its permanent collection. Please join us for a 30 minute Q&A session with Dorothy.                                                                                                                                      Sponsored by: Knoll Textiles
12:30-1:30 Lunch                                                                                                       Join us over lunch as unveil our new and improved website. We'll take you through the ins and outs, how we got to where we are now, and how it will affect us as a Chapter and our Chapter Partner Program.                                                                                                     Sponsored by: Silver Threads, Inc., Dupler Office, Art Design Consultants Inc., and Haworth
1:45-2:45 Chapter Partner Tradeshow                                                                    Join us for a tradeshow dedicated to our Chapter Partners. They will be displaying their newest products, furniture, and finishes. Use this time to find solutions to your current projects and say hello to your favorite reps. Current vendors include: Herman Miller, Tandus, The Mohawk Group, Philadelphia Queen, LG Hausys, J&J, Kimball Office, Steelcase, D.L. Couch, Coalesse, Centiva, Seibold Baker, Bruce Longhino Group, Bentley Prince Street.                                                                                                                                                          Sponsored by: IIDA OHKY Chapter
3:00-4:00 Hilton Downtown Columbus Tour (1 CEU Credit)     
This CEU will guide participants through the Hilton Downtown Columbus, currently seeking LEED Gold Certification. The tour will focus on the public/private initiative for development, sustainability features in construction and operations, and an in-depth conversation about the locally sourced art collections. Led by Bill Jennison with the Franklin County Convention Center, Greg Briya with Moody Nolan, and Michael Reese with Loth Inc.                     Sponsored by: Loth Inc. and Clara I. Brown Interiors
4:15- 5:15 The Art of Connection  (1 CEU Credit)                                                This CEU provides tips and techniques to enhance relationships, develop greater understanding and promote collaboration with colleagues and associates. The presentation will include demonstrations and interactive activities that will establish skills used in conversation to control emotion and maintain a level of credibility, confidence, and composure. Presented by the ZarZar Group; a Columbus, Ohio company specializing in presentation design, message delivery and the development of communication systems for business executives.                                                                                                                               Sponsored by: DL Couch

5:15-6:30 Cocktail Reception
Cash bar. Hors' d'oeuvres provided
click here for sponsorship opportunities
Thank you to our Sponsors!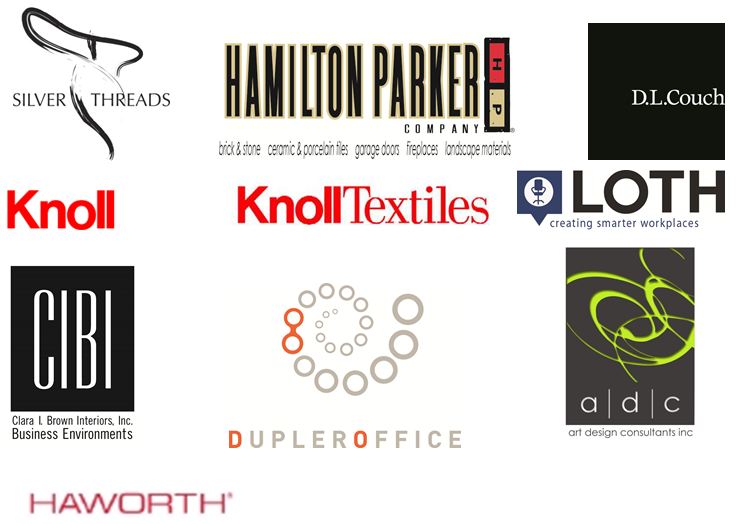 FAQ's
Where can I contact the organizer with any questions?
You can email iidacolumbus@gmail.com with any questions you may have.
Do I have to bring my printed ticket to the event?
Yes, please bring your ticket. This will help keep check-in moving quickly.
The name on the registration/ticket doesn't match the attendee. Is that okay?
No, your name on the registration and ticket must match. Pricing is based on membership and individual member numbers.
What do I need in order to receive credit for the CEU courses presented?
You must bring along your new 10 digit IDCEC number. This is different that your ASID or IIDA number. Sample format is (21-00001234).
What if I don't know my IDCEC number?
If you do not know your number for IDCEC you can contact any of the following.
IDCEC 1(888)890-5515    IIDA 1(312)379-5142       ASID 1(202)675-2355
When & Where

Hilton Columbus Downtown
401 N High St
Columbus, OH 43215


Friday, October 26, 2012 from 10:00 AM to 6:30 PM (EDT)
Add to my calendar