Looks like this event has already ended.
Check out upcoming events by this organizer, or organize your very own event.
IIDA Cleveland Akron Product Runway Team Registration 2019

Saturday, June 1, 2019 from 6:00 PM to 11:00 PM
Event Details
TEAM REGISTRATION HAS ENDED.
CLICK HERE TO PURCHASE TICKETS TO THE EVENT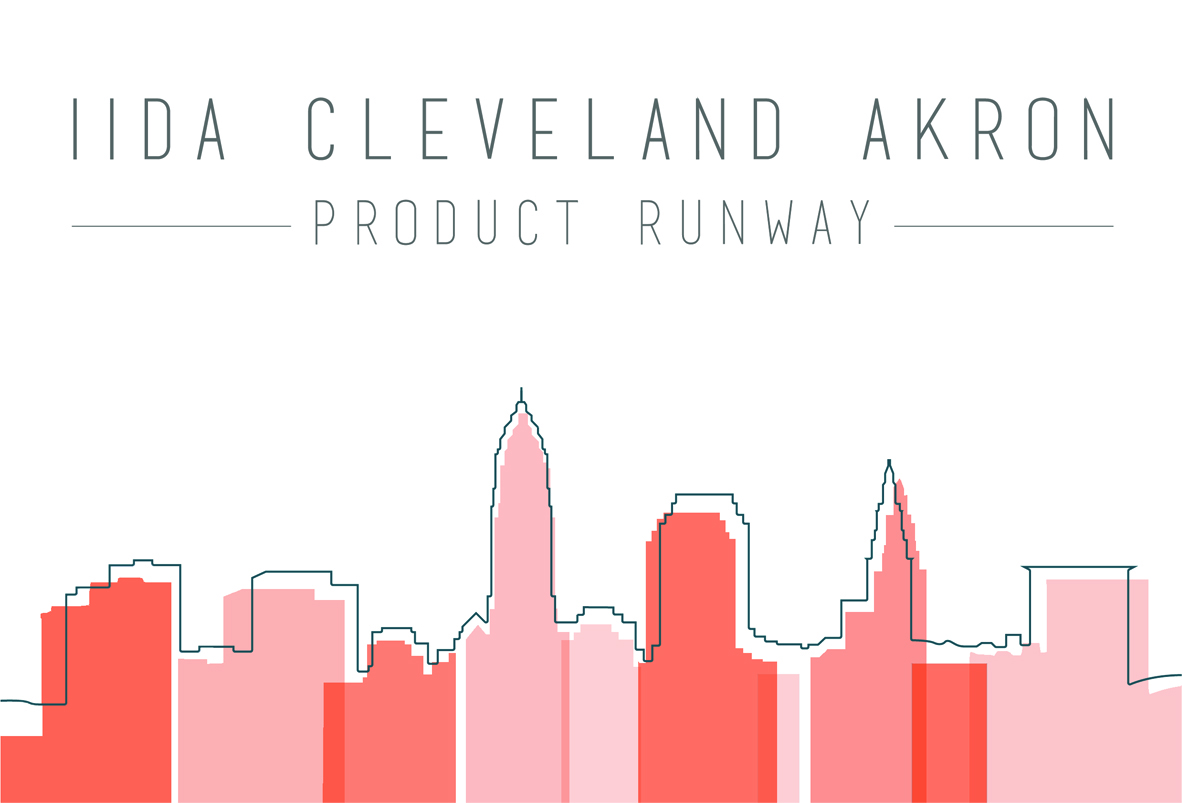 We are excited to announce that the Cleveland Akron City Center will once again be presenting a runway fashion show of one-of-a-kind couture original garments utilizing a manufacturer's product as the 'fabric' of their hand-crafted garment.
This year's event will be on Saturday, June 1, 2019 at The World Famous Agora Theatre and Ballroom. Product Runway is a wonderful opportunity for related industries to celebrate creativity in an innovative design spirit with our manufacturers.
Complete the following steps to participate with a couture design while walking the stage at The Agora Theatre:
1.     Create a team consisting of no more than 6 individuals:  (1) model and up to (5) members of the design community.  (Interior Designers, Architects, Design Students and Manufacturer Representatives are all welcome!) The model will be counted as a member of your 6-person team and must be from the A&D industry.   FINAL NOTE: MODEL MUST BE A MEMBER OF THE A&D COMMUNITY
2.     Should a manufacturer sponsor (2) teams, those teams will function as completely separate groups.  Garments should be designed separately as models will be walking the runway separately – runway walking order is chosen at random! 
NOTE: A MAXIMUM OF (25) TEAMS WILL BE ACCEPTED; FIRST COME, FIRST SERVE
3.     Utilize a minimum of 80% of your designated material (i.e. carpet, wall covering, laminates, etc.) in your creation. The remaining 20% may be materials of your choosing.
4.     Return the attached Team Registration Package and appropriate registration fee by Friday, February 10, 2017. Payment may be made in the form of a check (and must accompany your completed registration form) or directly through the provided Eventbrite link if you wish to pay by credit card. In either case, please return the completed registration form to the contact noted below.
5.     Attend the mandatory Q&A meeting for all teams Wednesday, March 13, 2019, 5:30pm, at the Agora Theatre and Ballroom, 5000 Euclid Avenue, Cleveland, Ohio 44103. 
Please note this meeting will be the only meeting prior to the event; it is critical and required that at least (1) member of your team be present.
 6.     We ask that we all use the honor system and in the creative spirit of fair competition, the construction of your team's garment be completed by the (6) members of your registered team.
 7.     Please note there are to be "NO SURPRISES" that occur during the runway show. All props must be approved by the IIDA Product Runway Committee and Museum Staff. All safety regulations in place at the Museum will apply the evening of the show.
I.E. no weapons, no sharp objects, no one other than the model on the runway, no animals
 8.     Kindly keep all members and attendees of the show 18 years of age or older.
---
Important Dates to Remember 
Monday, March 4, 2019  |  Team Registration Forms and Payment Due
Wednesday, March 13, 2019  |  Mandatory Q&A Meeting for All Teams/5:30 SHARP!
Friday, March 22, 2019  |  Launch Party Happy Hour (watch Facebook for more info)
Friday, May 17, 2019  |  Team's Design Inspiration and Poster Due for Publication
Saturday, June 1, 2019  |  Product Runway Fashion Show
 All completed team registration forms to be sent to:
David Fox, Associate IIDA
Product Runway Committee Chair
e: iida.clevakcoprofdev@gmail.com
Team registration payments made by check to be sent to:
Checks made payable to: IIDA Ohio Kentucky Chapter
IIDA Ohio Kentucky Chapter
c/o Amy Todd, President-Elect
PO Box 94077
2400 Orange Ave
Cleveland, OH  44101-9003
Team registration payments made by credit card above through ticket link

Yours in Great Fashion,
Product Runway 2019 Committee 
Bethany Williams, IIDA   -   David Fox, Associate IIDA   -  Halle Michalakes, IIDA
Jackie Kubilus, Industry IIDA  -  Katie Hauser, IIDA  -  Laura Montemagno, Associate IIDA
---
Request for Team's Design Inspiration
In an effort to help our show's attendees better understand and appreciate the work and development that goes into each garment, we kindly request that each team provides a series of sketches that will show the process to arrive at the final design of the garment that is being modeled at The Agora Theatre and Ballroom.
In addition to a sketch, a few sentences or small design summary that captures the design intent and inspiration are requested that will support the design and development of the garment.
All sketches and design summary statements must be provided by Friday, May 17, 2019 and will be printed in the event program distributed to all judges at the fashion show.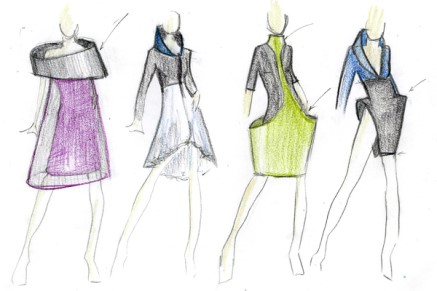 Please note: Sketches should be submitted as a PNG or high-res PDF file to ensure an appropriate resolution level during printing.
Team Poster Component
The Agora Theatre and Ballroom has a long history, from live theater performances to it's short life as a movie theater. It is best known as being a popular concert venue. We are inspired by the creativity of performance posters. This year we are introducing a graphic component that will be judged for an award. The posters will be on display during the event.
We ask that you create a poster to correspond with your design. We encourage you to be creative, use images/graphics to relay your research and inspiration corresponding to your design. You may incorporate your manufacturer and/or design firm logos if you like. All teams will be required to submit a poster.
You will receive a standardized template which will be required to be used for your poster. The product runway committee will have the poster printed and mounted on foam core, sized 24"w by 36"high. When your poster is complete, a PDF needs to be emailed to David Fox iida.clevakcoprofdev@gmail.com by Friday, May 17, 2019.
Request for Manufacturer Rep Company Logo
We kindly request that all company logos from those manufacturer reps sponsoring a registered team be submitted in a PNG, TIFF or high-res PDF. These files must be submitted with the team registration form by Monday March 4, 2019. 
We regret that we cannot accept the following file types: JPEG, GIF, or Bitmap files due to resolution issues. Logo files can be emailed to: iida.clevakcoprofdev@gmail.com
---

PRODUCT RUNWAY TEAM REGISTRATION FORM: Upon completion of registration, an email will be sent including the team registration form. Please complete and send to David Fox, Associate IIDA as stated above. All info above will also be included in the PDF.
---
Have any questions please contact:
David Fox at iida.clevakcoprofdev@gmail.com
When & Where

Agora Theatre and Ballroom
5000 Euclid Ave
Cleveland, OH 44103


Saturday, June 1, 2019 from 6:00 PM to 11:00 PM
Add to my calendar
Organizer
The IIDA Cleveland Akron City Center connects its Interior Designers to the rest of the Design Community within Northeast Ohio. It creates opportunities where Interior Designers can network with other designers and organizations such as AIA, increase their design knowledge through CEU's and building tours, and find new jobs.  The Cleveland Akron City Center has been host to several successful events, including Product Runway, Roundtable Events, the Annual Golf Outing and Design Awards.