IIDA Cleveland Akron Post NeoCon 2016 - VENDOR REGISTRATION ONLY

Thursday, September 29, 2016 from 8:00 AM to 7:00 PM
Event Details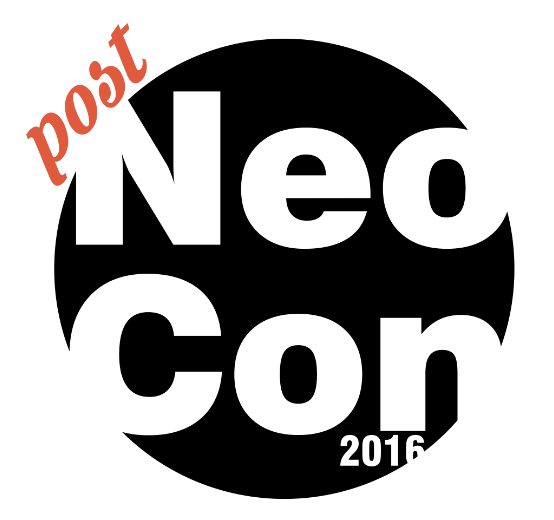 Please join us for the Post NeoCon 2016 Event in Cleveland hosted by the IIDA Cleveland Akron City Center!
This year's big event will be held Thursday, September 29th from 2:00PM-7:00PM at the Hilton Garden Inn Cleveland Downtown and Gateway Conference Center.
Ohio Kentucky Chapter Partners are invited to early bird registration beginning on Monday, August 1st at 6:00AM ending on Friday, August 5th at 11:30PM. Registration will open up to ALL vendors beginning on Monday, August 8th at 6:00AM ending on Friday, August 12th at 11:30PM. Once registration has sold out a waitlist will be activated through Eventbrite. We will NOT be accepting waitlist requests through email or phone calls. This will be done using Eventbrite only.
Booths are available for $225.00 each. Please note if you are an IIDA Ohio Kentucky Chapter Partner you will receive a discount as listed below: 
---
Non Chapter Partner Price: $225
Chapter Partner Price:
Platinum Chapter Partner (20% Discount): $180
Gold Chapter Partner (15% Discount): $191.25
Silver Chapter Partner (10% Discount): $202.50
---
PLATINUM: Allermuir, Herman Miller, Interface, Milliken, The Mohawk Group, Patcraft, Shaw Contract Group, Tandus Centiva
GOLD: Allsteel, Bentley, Haworth, Kimball Office, Knoll, Tim O'Neil & Associates
SILVER: Blakely Products Company, Coalesse, Dan Binford & Associates, D.L. Couch, Mannington Commercial / Amtico, MDC Wall, Office Furniture Source, OstermanCron, Seibold + Baker, Steelcase

---
This price includes an approximate 8'x8' space as well as a 6' table with linens (no pipe & drape), power (if required), food & non-alcoholic beverages. A Cash Bar will open at 4:00 pm. Booth space will be confirmed upon receipt of payment. Please know that space is limited! Due to high demand we are limiting the amount of booths which can be purchased by a single manufacturer to two. The tradeshow will reside in the Carnegie Ballroom. Spaces will be assigned, with every effort made to meet your needs, and avoid competitors being adjacent to each other. No requests for booth locations will be accepted. No Furniture Dealers are allowed to register for a booth, manufacturers only please. Dealers are encouraged to be event guests!
The event will be FREE for Northeast Ohio Architects, Designers, Facility Managers, End Users and Students. As you know, not everyone was able to attend NeoCon in Chicago, so we'd like you to join us - and help bring NeoCon to them! Also, please know that (2) CEU's will be offered to the design community which will help attract designers to the show! We ask for your help in spreading the word about the event to the designers & end users that you call on. We'll send all confirmed vendors a flyer that can be printed & hand delivered, or emailed to share with Clients, End Users and the A&D community. Event will also be announced through IIDA via email, Facebook and Eventbrite.
PLEASE NOTE: Chapter Partner early registration ends on Friday, August 5th at 11:30PM.


The deadline for general vendor registration is Friday, August 12th at 11:30PM. All vendors must register through Eventbrite including those paying by check. If you would like to pay with a check, please make the check payable to IIDA Ohio Kentucky and mail to our IIDA Cleveland Akron Director's at the address listed below:
HGF Architects 
Kristina Kosloff and Bethany Diehl
1939 W 25th St, Cleveland, OH 44113
*NOTE: WHEN PAYING BY CHECK CLICK "SHOW OTHER PAYMENT OPTIONS" INSTEAD OF THE ORDER NOW BUTTON*
---
Additional Event Information:
Setup time will be from 8:00AM - 1:30PM. The show will begin at 2PM.
Lunch will be provided for all vendors from 11:30AM - 1:00PM.

Lunch will include salad, wrap, chips, dessert, soda, tea and water.

Drink ticket sales for Vendors will be from 11:30AM - 1:00PM (credit cards accepted)

Raffle donations are to be provided, selected and announced by the individual vendor at their reserved booth at your discretion. IIDA will not be announcing any winners or pulling names for any prizes. If you plan to provide a raffle prize, please let IIDA know and we will promote your company's raffle (iida.clevak@gmail.com).


The Hotel has offered an estimated discounted room rate of $115 with $12 parking overnight if you are interested, final costs will be determined shortly. You will need to contact the hotel directly to make your own arrangements. 216.658.6400 - the code for the room rate is "IIDA" and needs to be reserved by 8/21. Room reservations will be accepted on a space available basis!
All registration and wait list registration will be done through Eventbrite. Please do not email Kellie Johns or any other IIDA board member with wait list requests. Eventbrite will keep track and timestamp them so we do not lose track amongst ourselves!
Please feel free to contact the City Center Director's if you have questions. Thank you for your support!
Kristina Kosloff, IIDA
Cleveland Akron City Center Director
440.840.0552
iida.clevakcodirector@gmail.com
Bethany Diehl, Associate IIDA

Cleveland Akron City Center Director
330.201.6796
When & Where

Hilton Garden Inn Cleveland Downtown and Gateway Conference Center
1100 Carnegie Ave
Cleveland, OH 44115


Thursday, September 29, 2016 from 8:00 AM to 7:00 PM
Add to my calendar
Organizer
Cleveland Akron IIDA City Center
The IIDA Cleveland Akron City Center connects its Interior Designers to the rest of the Design Community within Northeast Ohio. It creates opportunities where Interior Designers can network with other designers and organizations such as AIA, increase their design knowledge through CEU's and building tours, and find new jobs.  The Cleveland Akron City Center has been host to several successful events, including Product Runway, Roundtable Events, the Annual Golf Outing and Design Awards with AIA Clevelend.
IIDA Cleveland Akron Post NeoCon 2016 - VENDOR REGISTRATION ONLY