IIBA-OC September 22nd Dinner Meeting: Understanding your Client's Mind to the point of Success !

Tuesday, September 22, 2015 from 5:30 PM to 8:00 PM (PDT)
Event Details
Understanding your Client's Mind  
to the point of Success !
Have you been asking the question: Why am I struggling with my client, sponsor, or stakeholder? If I could only understand their mind. By observing their behavior you discern that they are not engaged, they don't show up, they seem like they don't care and the list goes on.
This interactive working session will provide:
1) Coaching on how to ask the right questions. What is the client actually looking for? How does the client work? How much does the client know about the task at hand?
2) Insight into what your client is thinking. Learn to view the world through their eyes, and understand where the client is coming from. Learn how to be a "Psychic." Know the six thoughts a client is having, and how to manage your client more effectively.
3) Practical tools to improve your ability to engage with your client so both parties are successful. A win-win!
When effectively engaging with a client, you can move them toward an alternative future, bringing new meaning and purpose to the client's overall work.
  Speaker:  Dr. Kevin Grant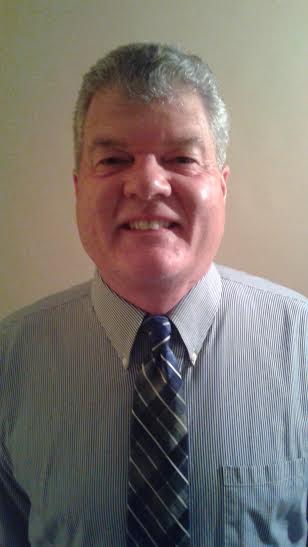 Dr. Kevin Grant is a lecturer, author, scholar and consultant with a passionate desire to help leaders and organizations find meaning and purpose in their work. Using his extensive background as a CFO/COO working with dynamic organizations and his scholarly research, Dr. Grant has the ability to take complex situations and bring solutions to leaders to create their alternative future.
From the boardroom to the operation floor, Dr. Grant brings his broad-based experience and unique perspective to leaders. His career spans industries, serving as the youngest controller of the largest IT firm in the world, to CFO of privately held firms, to CFO of a prestigious non-profit Foundation in California, and he has spearheaded effort from workouts and turn-around to mergers and acquisitions.
Using his higher education background with a PhD in Global Leadership and Entrepreneurship and his MBA in Entrepreneurship, his research has been in the field of leadership, improving strategic thinking, organizational management and operation processes in the workplace.
Through his extensive research and study, Dr. Grant has developed practical tools that today's leaders need to seize effective and sustainable growth opportunities. He is a published author, providing insight on transformational leadership and bringing new meaning to the workplace using the concepts of creating gracious space to develop alternative futures.
Agenda:
5:30 – 6:15 Networking/Resume Reviews
6:20 – 6:30 Opportunities and Introductions
6:30 – 7:00 Dinner
7:00 – 8:00 Presentation
8:00 – 8:15 Chapter Business
8:15 – 8:30 Closing Remarks and Raffle*
* You must register on-line to qualify for the raffel
Dinner Options: 1) Chef's Choice   or  2) Vegetarian
Chef's Choice is Grilled Chicken Marsala ~Marinated Breast Of Chicken Grilled and Presented In a Wild Mushroom Marsala Sauce. Served with Wild Rice and a Vegetable Medley
Vegetarian - Mushroom Ravioli
Dinner also includes tossed green salad, salad dressing, rolls & butter, fresh brewed coffee, decaffeinated coffee, and hot herbal tea
 Dessert -Options: 1) Chef's Choice  or 2) Fruit
By registering for this event you agree to receive additional e-mails from the IIBA Orange County Chapter. Additional e-mails will allow you to opt out, Find out more about our organization by visiting http://www.iibaoc.org/
 Engage IIBA Orange County Chapter on
When & Where

DoubleTree Club
7 Hutton Centre Dr
Santa Ana, CA 92707


Tuesday, September 22, 2015 from 5:30 PM to 8:00 PM (PDT)
Add to my calendar
Organizer
IIBA Orange County Chapter
The Orange County chapter of the IIBA is committed to advancing the profession of Business and Systems Analysis throughout Orange County.  We provide monthly networking meetings, training, job opportunities and connections to other professional organizations in the industry.  We are the "Go To" resource for Business/Systems Analysis in Orange County.  We invite you to come check us out at our monthly meetings.  We meet every fourth Tuesday of each month.  We look forward to meeting you!
IIBA-OC September 22nd Dinner Meeting: Understanding your Client's Mind to the point of Success !