IIBA-OC March Dinner Meeting - Unlocking Successful Product Design

Tuesday, March 24, 2015 from 6:00 PM to 8:30 PM (PDT)
Event Details
Unlocking Successful Product Design:
The 5 Key Steps Every BA Must Take to Build the Right Product
How many iconic companies from Kodak to Blackberry have gone out of business or are teetering on the edge of the cliff because they continued to design products that no one wanted or that frustrated users to the point where they had to pay people to use their products? Why do companies continue to churn out products at great expense after years of effort that frustrate users because they are much worse than their previous products - Windows 8, anyone? Why, in spite of the big bucks and hype, do products like the Amazon Fire phone never take off? On a more personal level, how many times have you worked on a project that went over budget and over time, but in the end failed to deliver the goods?
What are the critical things you must know, the crucial questions you must ask, and the key steps you must take to build a product that your customers actually need and your users want to use?
Discover the 5 key steps every BA must take to build the right product! Discover why user goals need to drive product goals, learn to leverage user personas, mental models and real-world scenarios to guide product design, and finally find out how you can create a marketable vision for your product!
Speaker: Aparna Suresh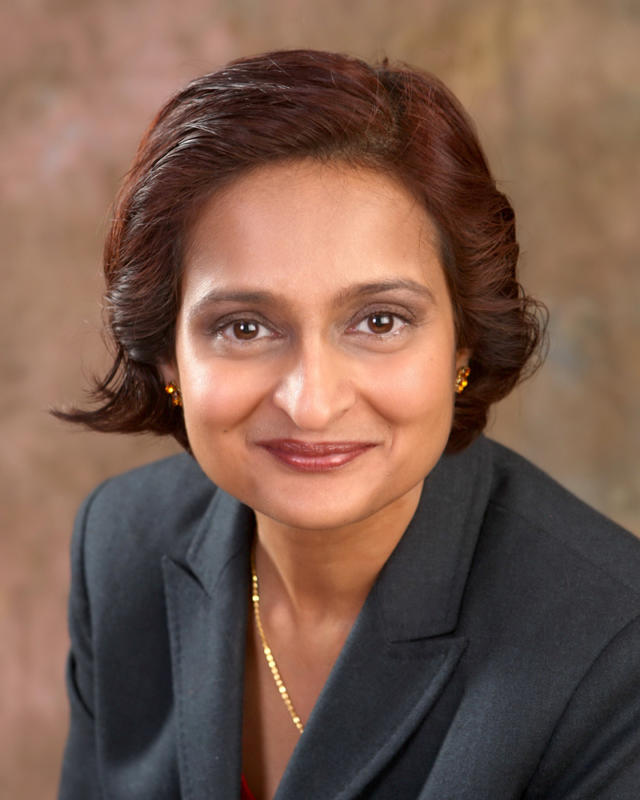 Aparna Suresh is a Business Systems Analyst with over 10 years of global business experience, in delivering business solutions, designing technical products and fostering cross-cultural leadership at global Fortune 500 companies including First American Title, Experian, GE and Motorola. She is currently a Sr. Business Systems Analyst at First American, wearing multiple hats, from a BA crafting user stories to bring product features to life, to a BSA and an Agile Process Change Owner.
She holds two graduate degrees, the first in Engineering and Information Sciences from the University of Reading, England, and the second in Organizational Leadership from Gonzaga University. She is also certified in ITIL Service Management, and is a Certified Scrum Product Owner and Scrum Master.
Aparna uses her hybrid expertise to bridge technical and business worlds, leveraging her unique ability to simplify complexity and to clearly articulate concepts to business and technical stakeholders. Her cross-cultural skills enable her to coach managers and offshore teams to collaborate effectively. She is an engaging and informative presenter who has spoken at various events and conferences in the United States.
Fun Fact: Aparna's been a die-hard Trekkie since the age of twelve! Her favorite Star Trek series are The Original Series and The Next Generation.
 General Agenda:
5:30 – 6:15 Networking/Resume Reviews
6:20 – 6:30 Opportunities and Introductions
6:30 – 7:00 Dinner
7:00 – 8:00 Presentation
8:00 – 8:15 Chapter Business
8:15 – 8:30 Closing Remarks and Raffles

Find out more about our organization by visiting http://www.iibaoc.org/

Dinner Options:
1) Chief's Choice: Homemade Meatloaf Seasoned to Perfection with Garlic Mashed Potatoes and Fresh Seasonal Vegetables

2) Vegetarian - Roasted green bell peppers stuffed with feta cheese and a mixture of rice and green onions with Fresh Seasonal Vegetables.

Dinner is served with Rolls & Butter, Fresh Brewed Coffee, Decaffeinated Coffee, and Hot Herbal Tea
 Dessert -Options:
1) Chief's Choice: Bread Pudding
2) Fruit
When & Where

DoubleTree Club
7 Hutton Centre Dr
Santa Ana, CA 92707


Tuesday, March 24, 2015 from 6:00 PM to 8:30 PM (PDT)
Add to my calendar
Organizer
IIBA Orange County Chapter
The Orange County chapter of the IIBA is committed to advancing the profession of Business and Systems Analysis throughout Orange County.  We provide monthly networking meetings, training, job opportunities and connections to other professional organizations in the industry.  We are the "Go To" resource for Business/Systems Analysis in Orange County.  We invite you to come check us out at our monthly meetings.  We meet every fourth Tuesday of each month.  We look forward to meeting you!
IIBA-OC March Dinner Meeting - Unlocking Successful Product Design