IIBA-OC June Dinner Meeting: What Does it Take to be an Agile BA—Is it All About Velocity?

Tuesday, June 25, 2019 from 5:30 PM to 8:30 PM (PDT)
Event Details
 What Does it Take to be an Agile BA—Is it All About Velocity?
by Steve Dempsen
Come gain an understanding of a business analyst's focus, activities, and thought process during agile and lean software development.
Business analysts can view their role from multiple perspectives:
     • Interpreting or translating between the business and IT
     • Representing the business
     • Being a Product Owner or representing the Customer in a project
     • Assisting or leading backlog grooming
     • Coordinating, managing, or leading acceptance testing and change management during a project

Products and solutions navigate a typical delivery sequence, and the business analyst can add value throughout. Listen to real-life scenarios (bring your own) as we discuss how an Agile project can go right (or wrong in certain cases) in the steps below:

1. First, understand the context you're in Enterprise, startup, program, or product development
2. Idea: Help define the vision! BAs can help define initiatives and outcomes, value, and roadmap.
3. Iterate: Ask for reviews of the product! BAs representing the business, or customer, or as a Product Owner guide development, give feedback and measure outcomes.
4. Delivery: Ensure you build the right thing! BAs mix in with end users, their usage, training, and onboarding. They follow the solution and advocate the next-gen.
5. Negotiate: Enable leaders to choose the right options! During delivery, BAs can help the team meet milestones, and lead decision-making based on outcomes, impact, and effort.
6. User Acceptance: Confirm the solution works for your business! BAs can be an integral part of influencing change management & feedback loops.
Project managers and Scrum Masters know that people and their interactions make the work successful—and business analysts are positioned to guide both the business-focused and technology-focused team members toward the outcomes needed. 
Key Point:  Business analysts advocate for business outcomes during agile and lean development, and no—it is not all about velocity
Speaker:  Steve Dempsen, Project Manager for Capital Group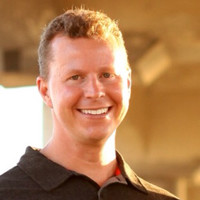 Steve Dempsen is a project manager in the enterprise program management office at The Capital Group where he delivers outcomes across end-to-end programs. Steve is a ScrumAlliance Certified Scrum Practitioner (CSP, CSP-PO, CSP-SM), Product Owner (CSPO), and ScrumMaster (CSM), and a PMI Agile Practitioner (PMI-ACP) and Project Management Professional (PMP). Steve started as a software developer and has worked with software and project teams across many areas and locations for 20-something-ish years and is excited by continuous improvement. 
Steve enjoys speaking with groups (Agile SoCal, Irvine ProjectMasters) and at conferences, sharing with and learning from others in the many perspectives we come across in our daily work.  He currently leads multiple projects and works with business analysts daily to ensure the business reaches the outcomes they need.  In off-hours, you may find Steve covered in sawdust in his workshop.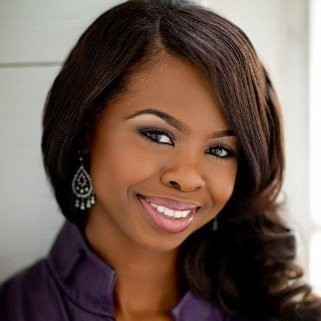 Resume Review:
Check in early the day of the event and visit with a Stephanie Larkin, Talent Acquisition Manager from KFORCE.Stephanie during our Dinner Meeting Networking time from 5:30 PM - 6:15 PM. 
Successfully recruiting Tech candidates for 70% of Fortune 100 companies, with a focus on A+ Business Analysts, Data Analysts and Project Managers in Southern California.
Dinner Selection 

---
1) Chef's Choice:   Wet Beef Burrito with Bell Peppers, Onions, Cilantro Onions, Zucchini 
2) Vegetarian:    Wet grilled Tofu Burrito with Bell Peppers, Onions, Cilantro Onions, Zucchini  
Served with Tossed Garden Salad and Two Types of Dressing, Rolls & butter. Also, freshly brewed coffee, decaffeinated coffee, hot herbal tea, and ice tea
Dessert Selections:
1) Chef's Choice:  Churros
2) Fruit
---
Refund Policy: There are no refunds for this event
---
Save This Event
When & Where

DoubleTree Club
7 Hutton Centre Dr
Santa Ana, CA 92707


Tuesday, June 25, 2019 from 5:30 PM to 8:30 PM (PDT)
Add to my calendar
Organizer
The Orange County chapter of the IIBA is committed to advancing the profession of Business and Systems Analysis throughout Orange County.  We provide monthly networking meetings, training, job opportunities and connections to other professional organizations in the industry.  We are the "Go To" resource for Business/Systems Analysis in Orange County.  We invite you to come check us out at our monthly meetings.  We meet every fourth Tuesday of each month.  We look forward to meeting you!