IIBA NYC Presents Gene Gendel: Enhancing Scrum with Kanban

Tuesday, March 12, 2013 from 5:30 PM to 7:30 PM (EDT)
Event Details
AGENDA:
5:30 - 6:00 Networking and Refreshments
6:00 - 6:05 Announcements & Speaker Introduction: Gene Gendel
6:05 - 7:05 Presentation - Topic: Enhancing Scrum with Kanban
7:05 - 7:15 Q&A, Raffle and Closing
---
IIBA New York Chapter 

proudly presents: 
Gene Gendel
Enhancing Scrum with Kanban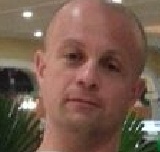 When it comes to Agile, Scrum is the framework that is most widely used by majority of large corporations. Of all other agile principles, Scrum project management and product development principles, in resemblance, are the closest to waterfall.
Scrum relies on identifying specific scrum roles, dedicated involvement of certain parties, incremental delivery, time boxing, frequent re-prioritization, maintaining a backlog of work items and holding of specific scrum team rituals.
As practice shows, scrum adoption could become challenging for companies that have difficulty in establishing cadence of certain activities. This could be due to geographic distribution, highly pronounced functional teaming, improper team sizing, etc.
To compensate for these shortcomings, and to achieve successful scrum team operation and consistent, incremental product delivery, some companies have found beneficial, to incorporate some key Kanban principles to their Scrum operational models.
Kanban can be added as "extra-ingredient or seasoning" to any framework or methodology, without disrupting it. Specifically, by gaining more control of Work In Progress (WIP), Lead Time, Cycle Time and Throughput as well as creating appropriate buffers in workflows, scrum teams are able to establish more gradual delivery of Business Value to the business at more predictable pace.
This discussion is tailored for any functional roles in project management and software product development: Project Managers, Business Analysts Architects, Developers, Testers, stakeholders as well as ScrumMasters and Product Owners.
About the Speaker:
Gene Gendel is agile lead and practitioner.  His primary focus is to help organizations and teams to adopt agile practices and achieve leaner product development methods.  His primary area of expertise is team-level agile coaching/mentoring and scrummastering. Gene's particular area of expertise is around Scum framework and Kanban process.  Gene is a dedicated member of agile community and a big proponent of community-wide, cost effective agile education.  As a part of his profession, Gene's big emphasis is placed on 'ethics of agile coaching'.
REMINDER:
There will also be a raffle at the end of the presentation.
---
Directions: Take the F to 47-50th St Rockefeller stop or E, M to Fifth Ave-53rd St Stop.

To avoid paying for the individual meeting, you have an option:
  = Become a Chapter Member - CHAPTER MEMBERSHIP INFORMATION.
$25/year chapter membership. Note - you must be an IIBA member first before signing up for chapter membership - IIBA MEMBERSHIP INFORMATION.
---
Many thanks to our 2013 Chapter Sponsors:
Gold Sponsor
| | |
| --- | --- |
| | International Institute for Learning, Inc. (IIL) is a global leader in professional training and comprehensive consulting services in the areas of Project, Program, and Portfolio Management, PRINCE2™, Business Analysis, Microsoft® Office Project and Project Server, and Lean Six Sigma. In addition to its many course offerings, productivity tools, and professional certification pathways, IIL leads the way in customized course development. Its Many Methods of Learning™ enable IIL companies in more than 18 major countries around the world to deliver innovative, effective, and consistent training solutions via a variety of learning platforms (traditional classroom, virtual classroom and on-demand training). IIL is an IIBA™ endorsed education provider and a PMI® charter global registered education provider. |
For more information, visit http://www.iil.com/ or call 800-325-1533. For free webinars and resources, visit www.iil.com/freeresources.
---
 Silver Sponsors
| | |
| --- | --- |
| | Microsoft Corporation, incorporated in 1981, develops, manufactures, licenses and supports a range of software products for computing devices. The Company's software products include operating systems for servers, PCs and intelligent devices, server applications for distributed computing environments, information worker productivity applications, business solution applications, high-performance computing applications and software development tools. Microsoft understands the challenges faced by application development teams and continues to make investments to help organizations address these challenges. The Microsoft Visual Studio 2010 suite of solutions can drive value with all the stakeholders on your team, including business analysts, architects, testers, and executive management, allowing these roles to collaborate more effectively to deliver quality software on-time, on-scope, and on-budget. |
For more information, visit http://www.microsoft.com/visualstudio/en-us/. For free webinars and resources, check us http://www.almcatalyst.com/.
---
 Bronze Sponsor
| | |
| --- | --- |
| | Blueprint is a leading provider of requirements definition solutions designed to strengthen the foundation of the application lifecycle by eliminating requirement ambiguity and miscommunications which so often plague project outcomes. Designed for the challenges confronting modern requirement authors, Blueprint provides the industry's most full-featured requirements workbench with a cohesive set of functions to richly define, collaborate, visualize, and communicate requirements for projects ranging from multi-million dollar enterprise initiatives to smaller application enhancement.  Blueprint Software's Requirement Center™ reduces rework, ensures quality, and controls risk by allowing organizations to clearly express software requirements and validate them through live simulation. |
Please visit them at http://www.blueprintsys.com/ or call 516-992-8403.
Sponsorship Levels range from Platinum sponsorship to Event sponsorship. Sponsorship pricing/details are available upon request. For further questions, please contact info@newyork.theiiba.org .
CHAPTER INFORMATION:
For more information on this or other events visit: http://newyork.iiba.org/index.php/event/currentevents/eventlist
Or, feel free to email us at: events@newyork.theiiba.org.
When & Where

Microsoft - Tavern on the Green
1290 Avenue of the Americas
6th Flr Conf Rm: Tavern on the Green
New York, NY 10104


Tuesday, March 12, 2013 from 5:30 PM to 7:30 PM (EDT)
Add to my calendar
Organizer
IIBA New York City Chapter
The IIBA is the independent non-profit professional association serving the growing field of Business Analysis. Whatever your role -- requirements management, systems analysis, business analysis, requirements analysis, project management, or consulting, if you are involved in analysis for systems, business or process improvement, IIBA can help you do your job better.
The mission of the NYC Chapter of the IIBA is to promote the standards, practices and the contribution of Business Analysis and provide support for the CBAP® certification. 
We hold monthly chapter meetings which are designed to be both networking and educational opportunities for chapter members, prospective members and anyone interested in business analysis. Business analysts, project managers, hybrid and related roles are all welcome!
IIBA NYC Presents Gene Gendel: Enhancing Scrum with Kanban