IIBA Endorsed, iSQI® Certified Agile Business Analysis (CABA) San Jose

Thursday, March 7, 2019 at 9:00 AM

-

Friday, March 8, 2019 at 6:00 PM (PST)
Event Details
IIBA Endorsed, iSQI® CABA (Certified Agile Business Analysis)


The CABA course presents practices and tools for agile BAs working in any of the emergent fields of agility.
 Agile approaches and methods are growing in popularity with project teams. But where does the business analyst fit in? The Certified Agile Business Analysis (CABA) course presents practices and tools for BAs working in or moving to Agile projects. While the BA will find it is easy to migrate their core analysis skills of critical analysis, change management and articulation to Agile projects, adopting to the new work and delivery methods Agile approaches advocate will feel alien.
Course details
Are you a business analyst who is working in or moving to an agile environment? How does the work, and your approach, differ from the traditional BA role? What are the recognized practices in agile business analysis? The CABA course presents practices and tools for agile BAs working in any of the emergent fields of agility.
The course is directly mapped to the activities, tasks and skills defined in the agile extension to the BABOK ® guide published by the IIBA ® (July 2013) and developed in partnership with the Agile Alliance.
The Agile Alliance says, "The agile extension helps business analysts deliver business knowledge to agile developers quickly and effectively."
Target audience
     Business analysts needing a clear understanding of agile and its applications.
     Business analysts wanting to improve the way they work in agile projects.
     Agile teams wanting to apply effective business analysis techniques.
     Anyone interested in business analysis who wishes to build their agile capabilities.
     Business Analysts wanting to accredit their Agile skills for recognition among employers, clients and peers
Prerequisites
     A basic understanding of the role of business analysis in systems development.
     A basic understanding of the systems development process. Learning Outcomes
Business Outcomes
     Identify the role of the business analyst in agile software development projects.
     Participate in agile teams developing software.
     Articulate the BA's responsibilities to both the enterprise and the agile team.
     Understand the BA's contribution to the agile process analysis frameworks.
     Identify BA specific techniques that contribute to the delivery of artefacts that add value to the enterprise initiating agile projects.
     Appreciate the importance of, and how to contribute to, continuous improvement through retrospectives.
 Benefits at a glance
     Globally recognized qualification
     Learn the most up-to-date methodology
     Deliver increased efficiency and effectiveness to your team
     Learn through best practices and real examples
     Consistently high pass rates
     Learn with trainers who have proven track records
     Flexible delivery with online learning options
     Train with the world's leading independent specialist in Software Quality
Course Outline
The iSQI® Certified Agile Business Analysis training and certification provides an excellent introduction to the day-to-day work of a business analyst in an agile development. It also introduces a selection of techniques that align well with the agile approach and philosophy. This course is for everyone who is involved in business analysis, who wishes to understand the way in which business analysis works in the context of agile environments
DAY 1

DAY 2

Module 1: What is Business Analysis?

 

Module 7: Determine what's of value

      Business analysis and the Business Analyst 

      The scope of business analysis 

      The competencies of a Business Analyst

         The product backlog

          Business value definition

 

 

 

Module 2: What is Agile?

 

Module 8: Get real with examples

        The traditional SDLC

         The Agile Manifesto 

          The 12 principles

          Behavior driven development

          BDD and test automation

 

 

 

Module 3: Common Agile approaches

 

Module 9: Understand what's doable

          Scrum and XP

           The link with Kanban and Lean

            Roles in Agile

            BA roles in Agile

         Relative estimation

          Planning workshop

          Real options

 

 

 

Module 4: BA techniques in Agile projects

Module 10: Stimulate collaboration and continuous improvement

 

          BABOK and the Agile extension   

         The Agile framework

          Collaborative games

            Retrospectives

 

 

Module 5: See the whole

 

Module 11: Avoid waste

Business capability

Personas

Value stream mapping

Lean

Just In Time

 

 

 

Module 6: Think as a customer

Module 12: Review and close

 

             Story decomposition

              Story mapping

              Story boarding

             Plenary

             What next

 
Assessment
Candidates are required to sit a one hour, 40 questions multiple choice examination designed to evaluate a candidate's knowledge, understanding and ability to apply concepts included in the Certified Agile Business Analysis syllabus. Candidates are required to score 26 or more correct answers to pass. Each question will be worth one mark.
 By: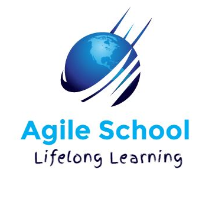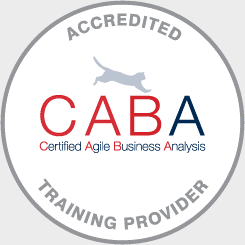 Partnered with: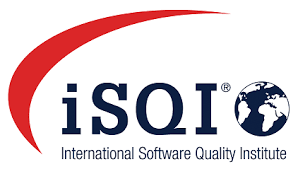 When & Where

MicroTek San Jose Downtown Training & Meeting Rooms
Community Towers, 111 W. St. John St.
San Jose, CA 95113


Thursday, March 7, 2019 at 9:00 AM

-

Friday, March 8, 2019 at 6:00 PM (PST)
Add to my calendar
Organizer
"It's not your aptitude but your attitude that determines your altitude"
Since the foundation in 2016,  Agile School offers agile guidance to the organizations and individuals that help them deliver.
Whether you're introducing agile  Scrum. Kanban or SAFe to your organization or want to make good teams great, we can help you succeed with agile.
To leverage the benefits that Agile brings to Corporate & Organizations, Agile School supports teams, programs and management in adopting the Agile way of working.
Focusing on short-cycled value delivery, we use our expertise and experience.
Agile School provides effective training, pragmatic coaching and organizes events to ignite, sustain, and reinforce the Agile mindset.
Agile School provides a variety of services that can help any organization adopt and improve their use of agile processes and techniques in order to build extremely high performance development organizations.
Whether you are interested in coaching, consulting or training, we can help.
Objective
The objective of the company is to render personnel services and to take on complete projects in the fields of IT, Management, Digital Transformation, Agile Transformation, Telecommunications, New Media, the Energy sector and Banking.
Our aim is to find the ideal solution for companies of all sizes and from all sectors.
By choosing our company as business partner you benefit from our experience, our national and international contacts and cooperation partners.
In providing these services we have constantly made a considerable contribution to reducing costs and increasing efficiency for our customers.
Our long-term success is based on the wide range of solution methods we can apply to handle your individual requirements.
 Agile School provides following certified trainings & workshops on public & private basis.
Leading SAFe® (SA) by Scaled Agile

SAFe® Practitioner (SP) by Scaled Agile

SAFe® Scrum Master (SSM) by Scaled Agile

SAFe® Advance Scrum Master (SASM) by Scaled Agile

SAFe® Product Manager / Product Owner (PMPO)

SAFe® 4.0 Program Portfolio Management (PPM)

Team Kanban Practitioner (TKP) by Lean Kanban University

Kanban System Design (KMP I) by Lean Kanban University

Flow Optimization and Kanban Cadences (KMP II) by LKU

iSQI Certified Agile Essentials (CAE)

iSQI Certified Agile Business Analyst (CABA)
iSQI Certified Agile Tester (CAT)

ICAgile Certified Agile Foundations (IAF)

PMI Certified Agile Certified Practitioner

Product Delivery Planning Workshop

Lean Agile Vision and Effective User Story Writing Workshop
Please contact us to discuss how we can help you Succeed with Agile.
Agile School