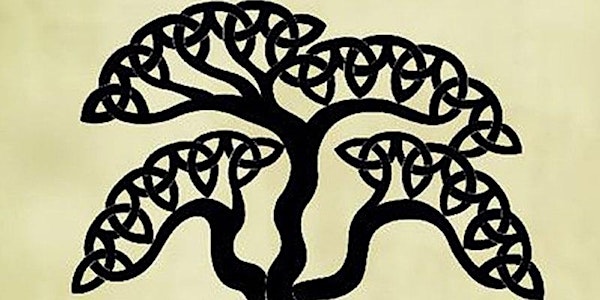 IHMA Intellectual Shamans Series with Sandra Waddock & Jeremy Lent
Join host Sandra Waddock and the International Association for Humanistic Management for an Intellectual Shamans Webinar on Friday, Dec. 9th
About this event
We hope you will join host Sandra Waddock and the International Association for Humanistic Management for an Intellectual Shamans Webinar on Friday, December 9, 2022, at noon EST with Jeremy Lent, author of the breakthrough books: The Patterning Instinct, The Web of Meaning, and a forthcoming book on what ecological civilization looks like.
Envisioning an Ecological Civilization
The idea of an Ecological Civilization envisages a beneficial potential future of human flourishing on a regenerated Earth. It would require a transformation of our current economy, politics, and mainstream culture, leading to a fundamentally different civilization based of different values, goals, and collective behavior. In this webinar, author Jeremy Lent explores the concept of an ecological civilization: why we need it, its underlying principles, and a glimpse of what it might look like in practice.
Please join us! You will not be disappointed!
What: Intellectual Shamans Webinar with Jeremy Lent
When: December 9, 2022, noon Eastern US
Jeremy's Bio:
Jeremy Lent, described by Guardian journalist George Monbiot as "one of the greatest thinkers of our age," is an author and speaker whose work investigates the underlying causes of our civilization's existential crisis, and explores pathways toward a life-affirming future. His award-winning books, The Patterning Instinct: A Cultural History of Humanity's Search for Meaning, and The Web of Meaning: Integrating Science and Traditional Wisdom to Find Our Place in the Universe, trace the historical underpinnings and flaws of the dominant worldview, and offer a foundation for an integrative worldview that could lead humanity to a flourishing future. He has written extensively about the vision of, and pathways toward, an ecological civilization and is founder of the Deep Transformation Network.
Sandra's Bio:
Sandra Waddock is Galligan Chair of Strategy, Carroll School Scholar of Corporate Responsibility, and Professor of Management at Boston College's Carroll School of Management. Winner of numerous awards, Sandra has published about 170 papers and 15 books, including Healing the World (Routledge/Greenleaf, 2017) and Intellectual Shamans (Cambridge, 2014), and most recently Transforming towards Life-Centered Economics (2020). Current research interests include large system change, corporate responsibility, intellectual shamanism, and management education.