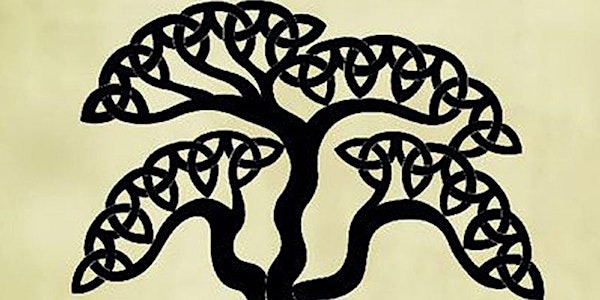 IHMA Intellectual Shaman Series with Sandra Waddock & David Cooperrider
Please join IHMA and Dr. Sandra Waddock with Dr. David Cooperrider for a discussion about Large System Change
About this event
Please join the International Humanistic Management Association (IHMA) and Dr. Sandra Waddock (Boston College) for an Intellectual Shaman conversation with Dr. David Cooperrider (Case Western University) to discuss the topic "Large System Change".
David is founder of the Appreciative Inquiry approach to large system change and Case Western Reserve's Business as an Agent of World Benefit. He will share his perspective with us about the need for large system change and the ways in which we as academics can take the necessary risks to do work in the world that really matters. David has long been known for stepping outside of traditional academic boundaries to work with companies and communities of different scopes and sizes to help them recognize the power of strength-based approaches to multi-stakeholder initiatives and working collaboratively together. His clear focus is based in strong values of enabling positive change and a flourishing world through working with complex systems. Join us for an inspirational chat about these important matters!
Date: Friday, February 4
Time: 12:00 pm – 1:00 pm (EDT)
Location: Web conferencing, details will be sent before the event once your RSVP is received
David's Bio:
David Cooperrider, Ph.D., is a Distinguished University Professor at Case Western Reserve University and holds two chaired professorships: Char and Chuck Fowler Professor of Business as an Agent of World Benefit, and the Covia - David L. Cooperrider Professorship in Appreciative Inquiry, both at the Weatherhead School of Management. David is the Founder and Faculty Director of the Fowler Center for Business as an Agent of World Benefit and is also the Honorary Chairman of Champlain College's David L. Cooperrider Center for Appreciative Inquiry at the Robert P. Stiller School of Business. David recently received the Organization Development field's "Lifetime Achievement Award" for his pioneering work on Appreciative Inquiry. David has published 25 books and authored over 100 articles and book chapters, including a five-volume research series Advances in Appreciative Inquiry, and his most recent 2022 book, The Business of Building a Better World: The Leadership Revolution That is Changing Everything. Marty Seligman, the father of the positive psychology movement wrote: "David Cooperrider is a giant: a giant of discovery, a giant of dissemination, and a giant of generosity." Likewise, Jane Dutton, University of Michigan thought leader and multi-division Academy of Management Distinguished Scholar said: "David Cooperrider is changing the world with his ideas and who he is as a person. There are few who combine such insight, inspiration, and energy."
Sandra's Bio:
Sandra is Galligan Chair of Strategy, Carroll School Scholar of Corporate Responsibility, and Professor of Management at Boston College's Carroll School of Management. Winner of numerous awards, Sandra has published about 170 papers and 15 books, including Healing the World (Routledge/Greenleaf, 2017) and Intellectual Shamans (Cambridge, 2014), and most recently Transforming towards Life-Centered Economics (2020). Current research interests include large system change, corporate responsibility, intellectual shamanism, and management education.