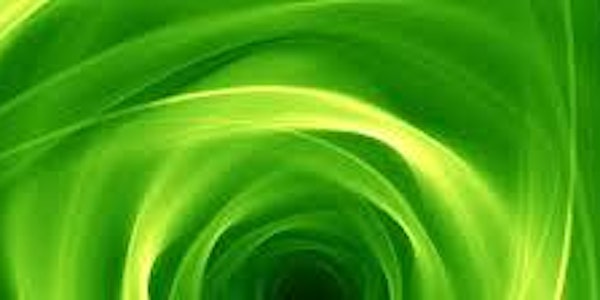 IHH-UCSF Symposium on The Paleo Approach and Evolutionary Medicine
test
When and where
Location
Cole Hall, University of California-San Francisco 513 Parnassus Ave San Francisco, CA 94143
Refund Policy
Contact the organizer to request a refund.
About this event
THE EVENT IS SOLD OUT – Unfortunately, we do not have a waiting list and tickets are not available from any other source or at the door. You will still be able to view the video of the symposium a few weeks after the event. The event will not be livestreamed but will be taped – to be notified of when the videos are posted online please sign up for the mailing list at www.doctorakil.com
Conference Schedule
7:45 AM to 9:00 AM              Registration and Breakfast
9:00 AM to 10:30 AM            Robb Wolf, Evidence-Based Introduction to Paleo and
                                           Evolutionary Medicine 
10:30 AM to 11:30 AM          Akil Palanisamy, Beyond Paleo: The Paleovedic Approach 
11:30 AM to 12:00 PM          Michelle Tam, The Art and Science of the 5th Taste: Umami
12:00 PM to 1:00 PM            BREAK for Lunch
1:00 PM to 2:00 PM              Justin Sonnenburg, Could a Deteriorated Gut Microbiota be at the     
                                           Root of Western Diseases?  
2:00 PM to 3:00 PM              Stephan Guyenet, The Economics of Eating: How Our Hard Wired
                                           Economic Preferences Lead Us to Overeat
3:00 PM to 4:00 PM              Chris Masterjohn, The Evolution of Diverse Vitamin D
                                           Requirements: Using Race, Ethnicity, Genetics, and Additional
                                           Blood Markers to Better Interpret 25(OH)-D as a Marker of
                                           Vitamin D Nutritional Status
4:00 PM to 4:15 PM              SHORT BREAK
4:15 PM to 5:45 PM              Panel Discussion with Chris Kresser, Robb Wolf, Stephan
                                           Guyenet, Chris Masterjohn, and Akil Palanisamy
5:45 PM to 6:00 PM              RAFFLE & Closing by Valerie Brown and Akil Palanisamy
Join us for an inspiring and informative day with some of the national leaders in Paleo and functional medicine! You will hear cutting-edge perspectives on the Paleo approach and evolutionary medicine from the top experts in the country. Our talks feature a clear, accessible format with plenty of time for Q&A and discussion.  
Your ticket price includes light breakfast, a delicious lunch catered by an award-winning group, and entry into a raffle to win free books and prizes donated by our speakers!
Speakers include:
Chris Kresser, LAc, internationally recognized functional medicine practitioner, blogger, and New York Times best-selling author of The Paleo Cure
Robb Wolf, research biochemist and New York Times-best-selling author of The Paleo Solution
Michelle Tam, PharmD, world-renowned food blogger and New York Times best-selling author of Nom Nom Paleo
Chris Masterjohn, PhD, Assistant Professor of Health and Nutrition Sciences at Brooklyn College, New York and well-known ancestral health blogger
Stephan Guyenet, PhD, neurobiologist, obesity researcher, and well-know ancestral health blogger from Seattle
Justin Sonnenberg, PhD, Stanford University microbiome expert and author of The Good Gut
Akil Palanisamy, MD, Harvard-trained integrative medicine physician with expertise in functional medicine and Ayurveda, and author of The Paleovedic Diet
A joint venture between The Sutter Health Institute for Health and Healing (one of the oldest centers for integrative medicine in the US) and the Integrative Medicine Network at UCSF (a student-run organization), the Symposium is generously supported by the Roberta E. Neustadter Mini Medical School.  This is the 16th annual conference on health and wellness organized by the Integrative Medicine Network at UCSF.
FAQs
Who should attend?
The Symposium is open to health professional students and practitioners from all disciplines and modalities. Laypeople who are curious about the science behind Paleo and functional medicine are also welcome.  This event is open to anyone who is interested in learning more about the paleo/ancestral approach to health.  Full-time UCSF students get a deep discount as reflected in the ticket prices.
Where do I enter my coupon/discount code?
When you click on "Get Tickets", on the next screen at the top will appear a link which says "Enter Promotional Code".  Click on that link and enter the code there.
I registered but forgot to enter my coupon/discount code. Can you adjust my fees?
Unfortunately we are not able to modify registrations once they are completed.  To find out where to enter your coupon code, please see the previous question.
What is the ticket policy?
Registration is nonrefundable and not transferable. No exceptions.
Will the event be videotaped and live streamed?
The Symposium will be videotaped but it will not be live streamed.  Most likely the videos will be uploaded to YouTube one or two months after the event.  Sign up for the mailing list at www.doctorakil.com to be notified about when and where the videos will be posted.
Can I get CME/CEU/UCSF credit?
UCSF students can get credit for the event as an elective through the Department of Family and Community Medicine. Unfortunately, we are not set up to offer CME, CEU or other continuing education credits.
What is the conference program?
Breakfast and registration are from 8:00 AM to 9:00 AM.  The conference begins at 9:00 AM and ends at 6:00 PM with a one hour break for lunch at 12 noon.  All sessions will be held in Cole Hall.  The final schedule with details will be posted around one week before the symposium.
What are my transport/parking options getting to the event?
Most parking around UCSF is metered or restricted to 2 hours.  We suggest parking in one of the UCSF garages (or taking public transportation).  Parking is not validated or reimbursed at the event.  More information about parking can be found here: http://campuslifeservices.ucsf.edu/transportation/services/parking/public_parking
What can/can't I bring to the event?
Food and drink will be served at the event but is not allowed inside the auditorium.
Where can I contact the organizer with any questions?
Please contact the organizer through the links on this Eventbrite page.
Do I have to bring my printed ticket to the event?
There is no printed ticket.  Online registration is sufficient and we will be checking names at the entrance.