KNON Presents Igor and the Red Elvises!!! Back on a Live stage and Live for the world to watch online!!!
About this Event
It's been one year since KNON has seen the Red Elvises perform live on a stage!. Ladies and Gentlemen it's time for the return of the mighty Igor and The Red Elvises Saturday March 6th at Poor Davids Pub! You can be there live or online.
Are you ready to wave your disco finger in the air?
Saturday March 6 it's Igor and the Red Elvises. It's a Saturday night with Igor and The Red Elvises. Reserved seats now available. Poor Davids Pub will be at limited capacity and socially distanced. Mask required for admission. Get your tickets today!! Reserved front row and suites are now available along with Virtual Viewing tickets !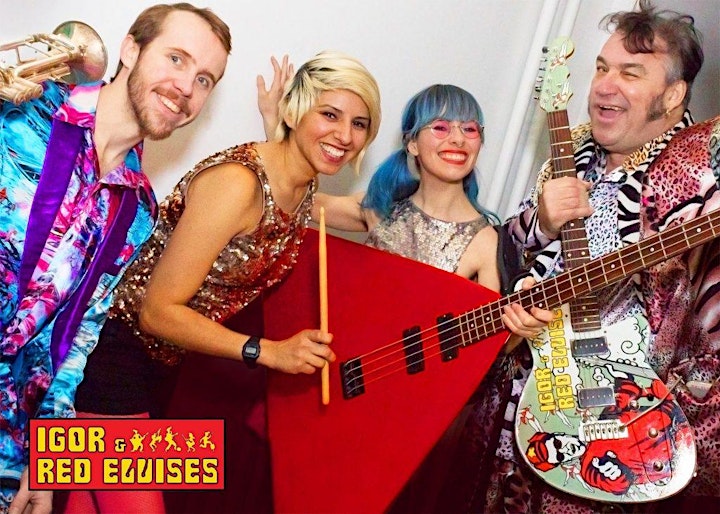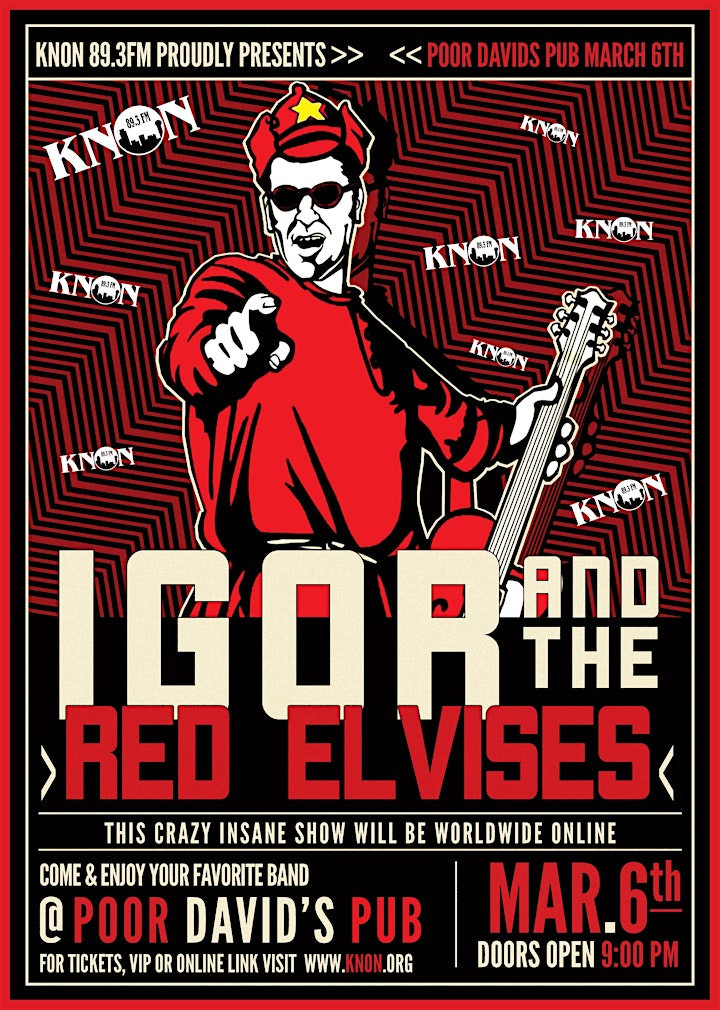 Performers
Date and Time
Location
Refund Policy