Event Information
Location
Beachland Tavern
15711 Waterloo
Cleveland, OH 44110
About this Event
Igor and the Red Elvises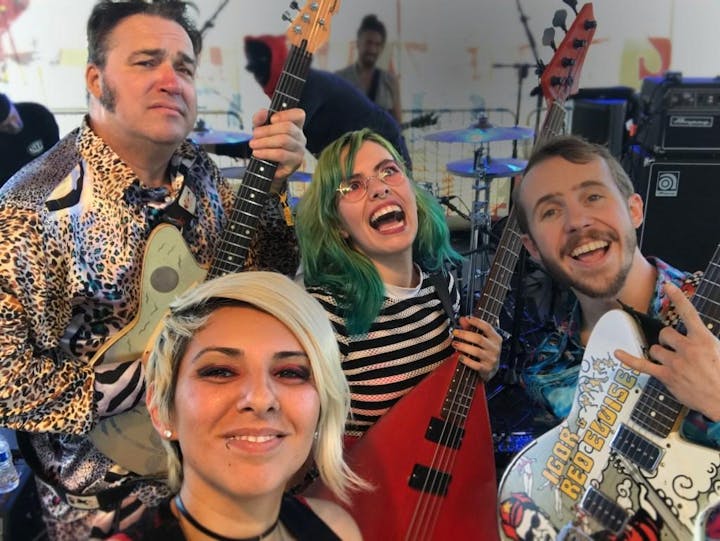 Igor Yuzov was born in Germany, raised in Ukraine and studied in Russia. He grew up in the former Soviet Union, where folk music was the norm and rock'n'roll was illegal. A rebellious streak, however, led him to seek out the forbidden music. As soon as it became possible, Igor left Russia for America with his "Folk'n'Roll" band Limpopo and was personally greeted by Ronald Reagan. In 1993, Limpopo won Ed McMahon's Star Search and their popularity began to blossom. In 1995, Igor dreamed that Elvis Presley came to him and told him to start playing rock'n'roll. Igor and his Russian friends became Red Elvises and gave street performances on Santa Monica's 3rd Street Promenade. As their crowds grew larger, the City of Santa Monica ordered them to discontinue their street performances. Evolving over the years, Igor's music has been labeled "Siberian Surf Rock" which contains humorous lyrics and grooves that forces his audience to dance. Over the past 20 years, Red Elvises have constantly toured all over the world with occasional breaks to record new music and to participate in film and television projects.
As an independent band, Red Elvises have produced 12 studio albums, two live albums, a live concert DVD, and a Greatest Hits compilation. Some of their most notable film contributions include music and or performances in "Six String Samurai", "Mail Order Bride", "Armageddon", "Skippy", "Melrose Place", "Fastlane", "Penn and Teller's Sin City Extravaganza", "VH-1 Behind the Music", and "MTV". Red Elvises have performed for large festivals, private parties, and played on massive stages such as 2005's Live 8 Benefit Concert. No matter where they perform, Igor & Red Elvises always bring the party with them.
Dark Water Rebellion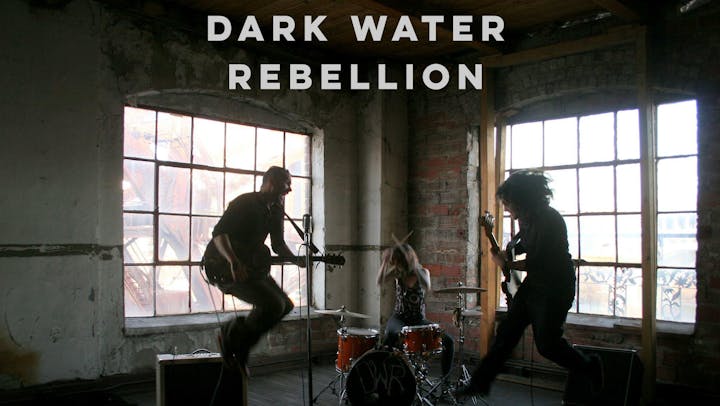 Originally formed in South Florida in January of 2015, DWR quickly hit the road and spent its first two years in between Los Angeles and Las Vegas, traveling and playing shows based out of their 1984 converted greyhound bus. The band lived together on the road and completing a self-managed tour of the U.S., playing west coast venues such as The Mint LA, The Merrow (San Diego), Belly Up Tavern (San Diego), Stork Club (Oakland), TR!P Santa Monica, Bunkhouse Saloon (Las Vegas) and Doubledown Saloon (Las Vegas). After a successful mini-tour to Cleveland, OH in the spring of 2017, DWR decided to put down roots in Cleveland as of August 2017.
Recent press coverage of a Las Vegas appearance describes their performance as, "the deeper they got into their set, the deeper the swamp of their sound became, infused with the dark voodoo of New Orleans, the snake-handling fervour of Appalachia, Gothic for want of a better word" (www.morat666.com).
DWR released their first full length album April 1st, 2017. All recordings were tracked in-house on their converted tour bus home/studio, produced by front-man Brent Gorcie, and mastered by 11th Street Records in Las Vegas, NV. The band is currently recording their second album at Cleveland's Superior Sound Studios due to release in 2018.
Performers
Date and Time
Location
Beachland Tavern
15711 Waterloo
Cleveland, OH 44110
Refund Policy