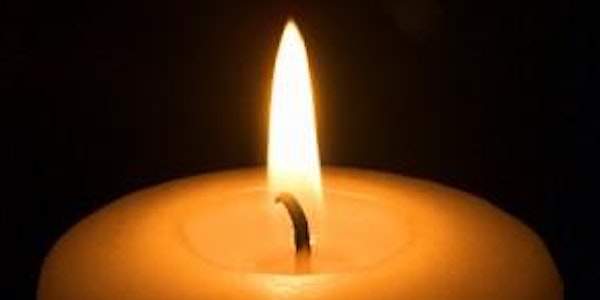 Igniting the Power of the Pelvis Workshop - Bainbridge Island, WA 4-23-23
Creating a wildly healthy relationship with sex, money, & power
Date and time
Sunday, April 23 · 1 - 4pm PDT
Location
Sacred Groves 9255 Holly Farm Lane Northeast Bainbridge Island, WA 98110
Refund Policy
Refunds up to 1 day before event
Eventbrite's fee is nonrefundable.
About this event
ABOUT THE WORKSHOP
The pelvis is often called "the seat of the soul" and is a powerful container for storing thoughts, feelings, and emotions about sex, money, and power. This special afternoon will provide a safe and loving exploration of these topics.
Through presentation, inquiry, discussion, movement, and meditation, our time together is designed to ignite or amplify the power of your pelvis. You will be invited to stir in your values and spiritual beliefs as you honor your intuition. For dessert, we will seal the experience into the body with the power, grace, and sensuality of a uniquely choreographed Nia* routine. No prior Nia experience needed. 
Participants in Seattle, Kailua-Kona, Antwerp, Charlottesville, New York City, Washington DC, Philadelphia, and Toronto and cities in between have been moved by the sustainability of the Igniting the Power of the Pelvis work that Susan began sharing in 2009. 
*ABOUT NIA
A delightful mixture of dance arts, martial arts, and mindfulness, Nia is a holistic movement and wellness practice for your body, mind, and soul. Practiced barefoot, (but you can wear shoes!) Nia is non-impact and adaptable to individual needs and abilities. Nia encourages people of all shapes, sizes, and abilities to dance at their own pace, listen to their bodies, and to welcome in pleasure.
ABOUT SUSAN TATE 
Susan discovered Nia in 1997 while she was the Director of Health Promotion and assistant professor in the School of Medicine at the University of Virginia and has been teaching Nia since 1999. While at UVA, Susan proposed and taught their first-ever "Sexuality Today" course.
In addition to being a licensed Nia black belt master teacher, Susan is an author, heart-centered life coach, wedding officiant, and speaker. A well-respected health educator for over 50 years, she is passionate about creating and inspiring individual, community, and global wellness. Susan teaches internationally and also in Charlottesville at the University of Virginia's Cancer Center. Learn more: www.susantate.org
WORKSHOP COST
Save $10 if you pay before April 17th and pay only
$65 for early registration
$75 after April 17
PAYMENT & REGISTRATION OPTIONS
Credit card: Register here on Eventbrite if you'd like to pay with a credit card. Eventbrite charges an additional fee.
or
Venmo, PayPal , check, or cash: Register with me by emailing susan@susantate.org. I'll send you the info you'll need and add you to the registration list.
 What people globally are saying about the Igniting experience with Susan 
This workshop affected my mind, body, and spirit in a truly positive way. I am now more conscious about my internal 'flame' and will use it in a harmonious way to protect others and myself. Thank you, Susan, for reminding us in a peaceful way who we are!
~Josiane, Brussels, Belgium 
The igniting workshop was powerful for me on multiple levels. I enjoyed the dancing so much--it has been a long, long time since I felt so free. Honoring the seat of my power, the ember that gives rise to the flame. I know that something has shifted and that I am standing on earth with both feet on the ground and more me than I was before.
~Ellyce, New York City, NY
This workshop works and keeps on working! Igniting the Power of Pelvis helped me to settle more deeply into my personal power and strength through increased body awareness and body appreciation. I have not been the same. This is one workshop I highly recommend! 
~Sandra, Tacoma, WA
Thanks so much for this multi-dimensional opportunity to spend time with you and the community being with Power and Loving my Pelvis. In the airport, on the way home, it felt so good to have the awareness to walk with hara awareness and enjoy the sensations of support, stability, and alignment.
~Ann, Kihei, Maui
 In just a few hours, Susan taught us to open up an area of our body, which can be a bit scary to many. With a combination of reflection and dance, she guided us to experience a new freedom in movement and thinking when we allowed our pelvis to be---to let it free.  
~Marianne, Antwerp, Belgium
If you are searching for deeper meaning in your mind body spirit workout,  I would highly recommend Susan 's Igniting The Power of the Pelvis.
~Gail, Niagara-On-The Lake, Ontario, Canada
I can't yet even articulate what has been happening for me since the Igniting workshop, but here are some pearls:- the release of fear and stress - renewed gratitude and wonder - more awareness of connection and love     
~Katrina, Seattle, WA
With great skill and sensitivity, Susan guided us on a magical journey into our bodies and beyond. Enlightening, profound, and fun!
~Barbara, Washington, DC 
The combination of angelic Susan Tate and this pelvis power workshop is an experience I had three years ago. It fired and re-centered my inner power as I  blissfully moved and danced with the intention of Love!
~Sommer Joy, Whidbey Island, WA
I forced myself to come to this workshop with the belief that it might nourish my soul. I'm not really sure what it is that I experienced, except to know that I want more of it :)
~Stephanie, Charlottesville, VA
 As a healer, dancer, and body worker who teaches people to fall in love with their bodies and stay connected to sensation, Susan's words, advice, and insights give us tools for having a passionate and sensual relationship with the body.
~Debbie Rosas, Co-Founder of The Nia Technique
From her endorsement of Susan's Wellness Wisdom: 31 Ways to Nourish Your Mind, Body & Spirit book