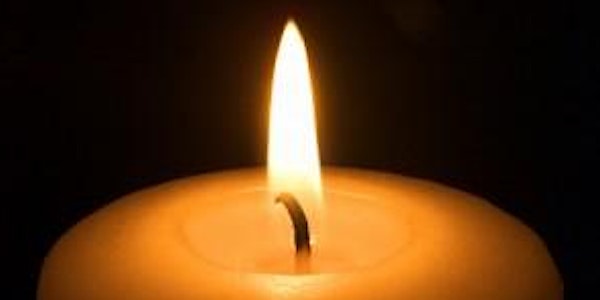 Igniting the Power of the Pelvis & Maintaining the Flame
When and where
Location
Move2Center Studio 3618 SW. Alaska St. Seattle, WA 98126
Refund Policy
Contact the organizer to request a refund.
Description
Igniting the Power of the Pelvis
& Maintaining the Flame

An afternoon mini-retreat
with
Susan Tate
Black Belt Nia Instructor


Sunday, May 20, 2018
1:00 pm - 500 pm

Move2Center Studio - West Seattle


$65 Advance Registration
or
$75 at the door
ABOUT THE MINI-RETREAT


Your body entered this world through a pelvis—so did your soul. This nurturing mini-retreat is designed to illuminate the treasures, pleasures, and passions accessed through the energy center of this profoundly sacred part of you. You will have the opportunity to take a look at beliefs you have about sex, money, and power—since your thoughts, feelings, and emotions are stored in this energy center of the body. Through presentation, inquiry, discussion, movement, and meditation, you will have the opportunity to ignite or amplify the power of your pelvis. You will also be given tools to help maintain the flame and unleash your power! We will seal the experience into the body with the power, grace, and sensuality of a uniquely choreographed Nia routine. No prior Nia experience needed.
I began sharing this workshop globally in 2009 and recently added 12 insights to maintain the flame, expanded the discussion and activity time, choreographed several new songs in the Nia routine, and added new research to the presentation time. So if you enjoyed this workshop when I presented it in the Pacific Northwest years ago, you may find added delight in expanded mini-retreat version!


ABOUT SUSAN TATE

I am a licensed black belt Nia teacher, certified Nia Moving to Heal instructor, and certified Nia Five Stages of Self-Healing instructor, completing all of my Nia Belt Intensive Trainings with Debbie Rosas and Carlos AyaRosas, co-creators of The Nia Technique.
You may want to know that I discovered Nia in 1997 while I was the Director of Health Promotion and assistant professor in the School of Medicine at the University of Virginia. I've taught thousands of classes globally since I began teaching Nia in 1999. After living in Seattle for 16 years, I recently returned to Charlottesville, Virginia, where I have the honor of teaching weekly Nia classes at the University of Virginia Cancer Center.
More info: www.susantate.org



---
"As a healer, dancer, and bodyworker who teaches people to fall in love with their bodies and stay connected to sensation, Susan's words, advice, and insights give us tools for having a passionate and sensual relationship with the body."
~Debbie Rosas, Co-Founder of The Nia Technique
From her endorsement of Susan's Wellness Wisdom book
---


REGISTRATION
$65* Advance Registration
or
$75 at the door
If you want to pay by check or cash to save Eventbrite fee, please email me! susan@susantate.org


PAYMENT OPTIONS
1. CREDIT CARD: Register here if you'd like to pay with a credit card.
*Eventbrite fees apply.
2. PAYPAL: Email susan@susantate.org for registration info.
3. CHECK or CASH: Email susan@susantate.org for registration info.
---
What people globally are saying about the Igniting Workshop with Susan


This workshop affected my mind, body, and spirit in a truly positive way. I am now more conscious about my internal 'flame' and will use it in a harmonious way to protect others and myself. Thank you, Susan, for reminding us in a peaceful way who we are!
~Josiane, Brussels, Belgium
The igniting workshop was powerful for me on multiple levels. I enjoyed the dancing so much--it has been a long, long time since I felt so free. Honoring the seat of my power, the ember that gives rise to the flame. I know that something has shifted and that I am standing on earth with both feet on the ground and more me than I was before.
~Ellyce, New York City, NY

This workshop works and keeps on working! Igniting the Power of Pelvis helped me to settle more deeply into my personal power and strength through increased body awareness and body appreciation. I have not been the same. This is one workshop I highly recommend!
~Sandra, Tacoma, WA
Thanks so much for this multi-dimensional opportunity to spend time with you and the community being with Power and Loving my Pelvis. In the airport, on the way home, it felt so good to have the awareness to walk with Hara awareness and enjoy the sensations of support, stability, and alignment.
~Ann, Kihei, Maui
In just a few hours, Susan taught us to open up an area of our body, which can be a bit scary to many. With a combination of reflection and dance, she guided us to experience a new freedom in movement and thinking when we allowed our pelvis to be--to let
it free.
~Marianne, Antwerp, Belgium
If you are searching for deeper meaning in your mind body spirit workout, I would highly recommend Susan 's Igniting The Power of the Pelvis.
~Gail, Niagara-On-The Lake, Ontario, Canada
I can't yet even articulate what has been happening for me since the Igniting workshop, but here are some pearls:
- the release of fear and stress
- renewed gratitude and wonder
- more awareness of connection and love
~Katrina, Seattle, WA
With great skill and sensitivity, Susan guided us on a magical journey into our bodies and beyond. Enlightening, profound, and fun!
~Barbara, Washington, DC


The combination of angelic Susan Tate and this pelvis power workshop is an experience I had three years ago. It fired and re-centered my inner power as I blissfully moved and danced with the intention of Love!
~Sommer Joy, Whidbey Island, WA
I forced myself to come to this workshop with the belief that it might nourish my soul. I'm not really sure what it is that I experienced, except to know that I want more of it :)
~Stephanie, Charlottesville, VA

With great skill and sensitivity, Susan guided us on a magical journey into our bodies and beyond. Enlightening, profound, and fun!
~Barbara, Washington, DC
Susan's unique approach to pleasure and nurturance is exactly what I needed since I do have ongoing issues with "nurturing" my body, soul, and heart.
~S.R., Seattle, WA