About this Event
"Business as usual" is no longer a possibility! Join serial entrepreneur Dr. Juliet Breeze as she moderates a conversation with experienced healthcare executives to explore what the impact of the pandemic has meant to their businesses. They'll share insights regarding ways in which they're adapting and positioning for survival and continued success!
Igniting Innovation is a series of virtual events designed to bring together healthcare start-ups, customers, advisors and investors. A joint initiative of Ignite Healthcare and TMC Innovation, each panel session centers on priority topics for startups and key stakeholders framed by the pressures and opportunities of 2020.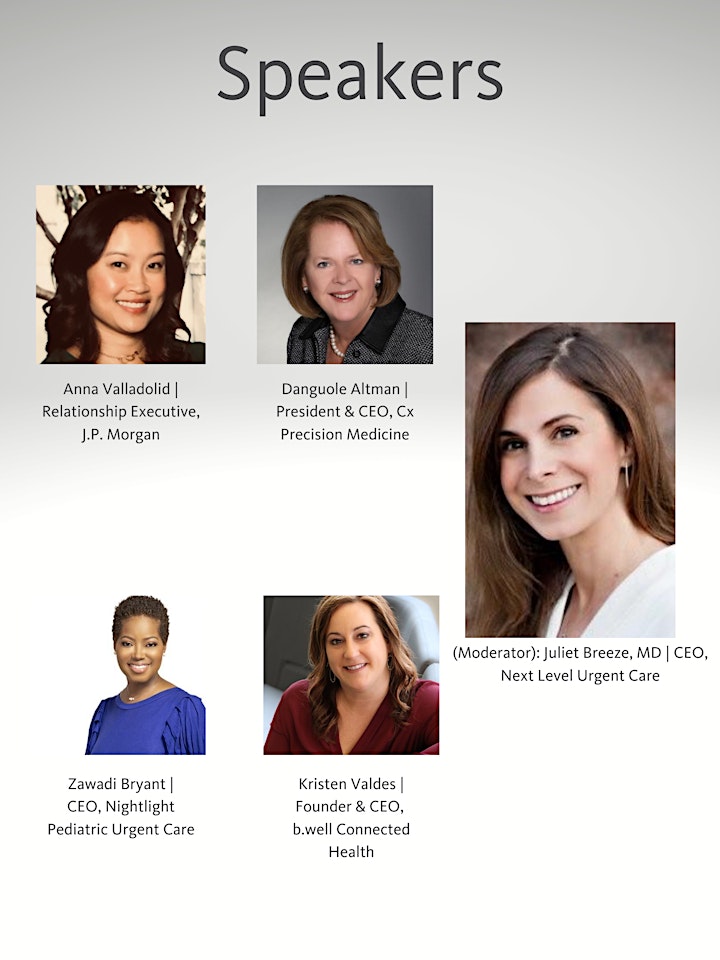 About Ignite Healthcare
Ignite is a nonprofit organization engaging dynamic executive-level women to build relationships, generate innovative ideas and solutions to impact the future of healthcare. Ignite's platform provides networking events, mentoring, and advocacy services promoting the advancement of professional women leading the transformation of healthcare.
The Ignite Healthcare Fire Pitch Competition is held each year to encourage innovation in emerging women-led healthcare companies. This unique program provides an opportunity for women entrepreneurs to engage with advisors, potential customers, and investors to accelerate the growth of their companies. Applications for this unique program focused on customer and investor engagements for women-led companies are opening soon.