About this Event
Come and join us for an evening of fun, live music, snacks and drinks at our annual holiday party. Meet our Speakers and Investors and reflect on the year with a glass of wine. There will be food, drinks, music, photo session and lot of prizes for people with Ugly Sweater. Don't MISS our annual event.
❄ 5:30- 6:00: SignIn
🎄6:00 - 7:00 Christmas Tree Decoration
🍷7:00 - 8:00 Food and Wine
🎶7:00 - 8:00 Live Festive Music with Bruce Brill
🧝‍♂️8:00 -9:00 Ugly Sweater Contest and Games
🎁9:00 Prizes
Our Host
JJ Lake Business Center is a newly renovated co-working space located in Mountain View, Silicon Valley. We aim to foster innovation and growth through community events, partner collaborations, and global market access. We are happy to provide Igniters a 1-month free trial to test out the space, afterward a discounted price of Dedicated Desk at $450/month (Hot desk@$249/month), with a flexible month to month payment. Contact us at info@jjlaker.com to learn more!
Here are photos of our last year event. https://www.facebook.com/media/set/?set=oa.1681847508588393&type=3

LIVE HOLIDAY MUSIC WITH BRUCE BRILL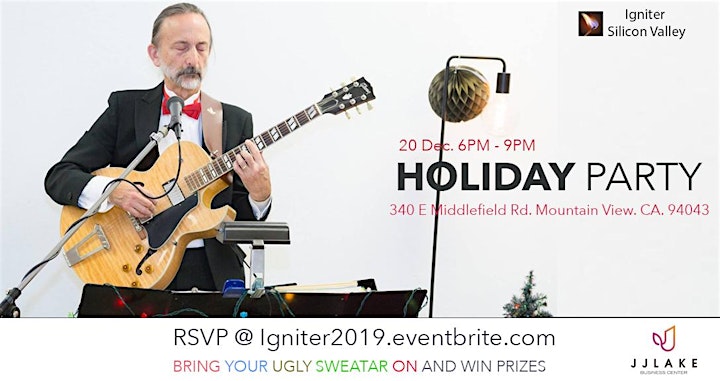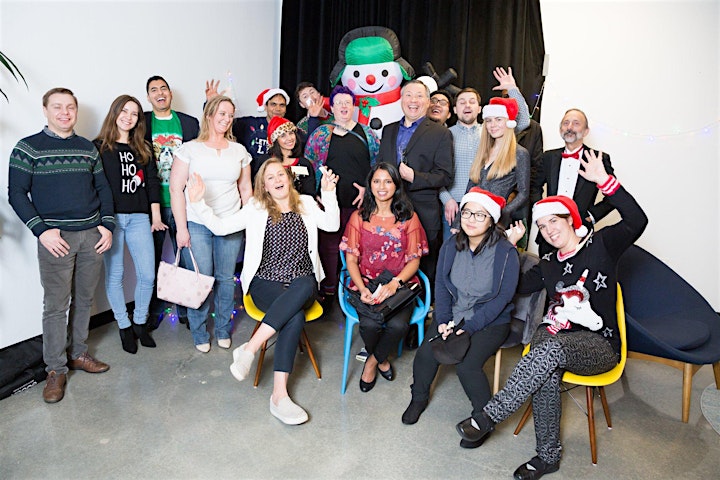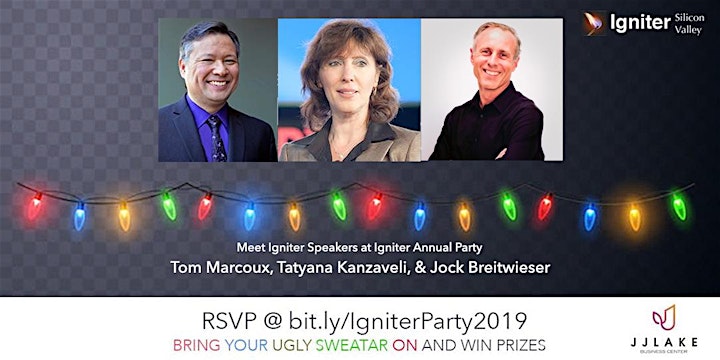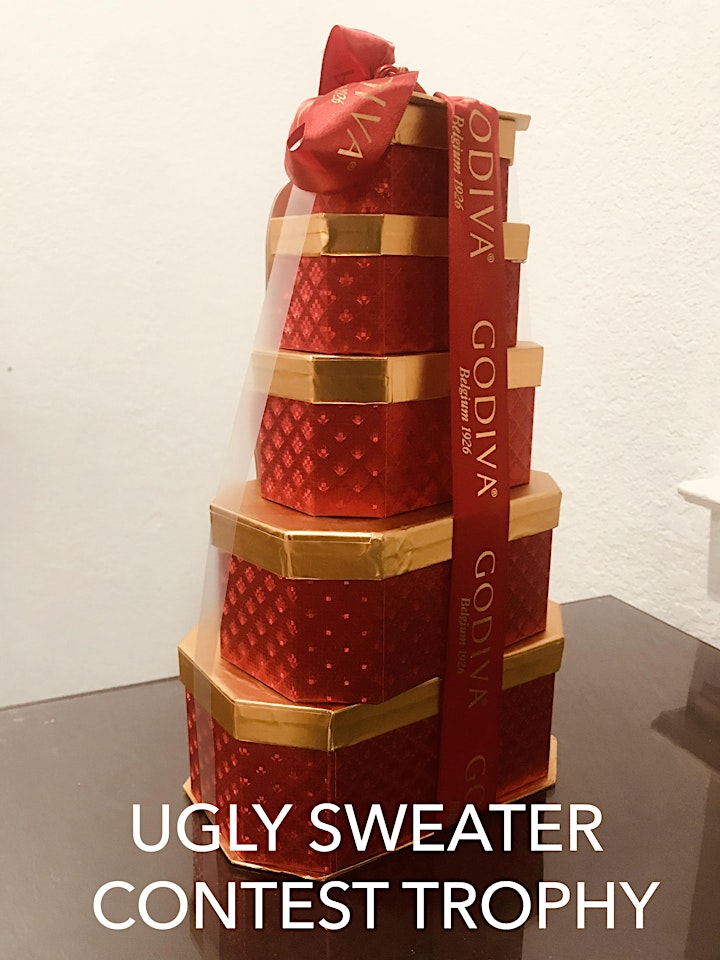 Prizes for Ugly Seater and Games include
Chocolate Trophy (Which Level are you going to GET?
Signed copy by Tom Marcoux's Best seller book "Convince Investor to Fund you"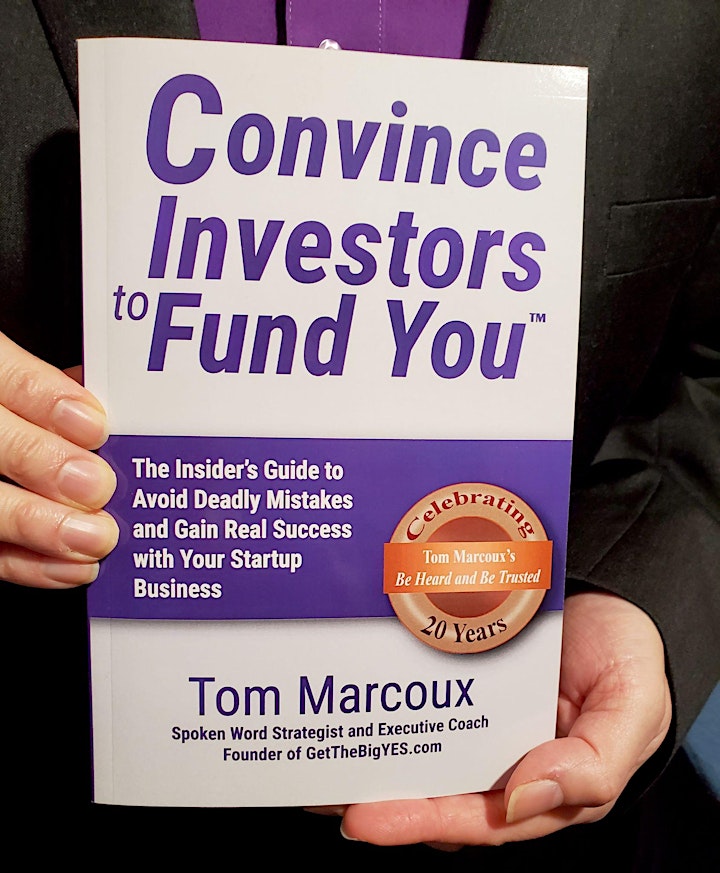 MORE PRIZES FROM OUR HOST JJLAKE BUSINESS CENTER
JJLake Business Center THREE 1-month free trial with no commitment
JJLake Business Center ONE - 1-month free trial with no commitment, and an additional one month free if contract signed.